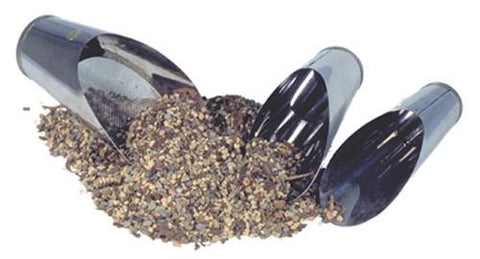 Set of 3 Stainless Soil Scoops by Yoshiaki
All three scoops have screens for sifting out undesirable small particles. Use the big one for big jobs, the small one for little jobs and the in-between one for everything else.
Stainless steel. All are 6.75" long.
Openings are 5" x 3", 4.5" x 2.5" and 4" x 2"
Made in Japan for Yoshiaki Tools