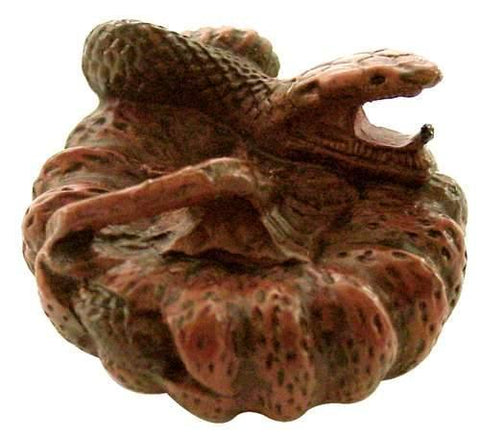 Snake in Pumpkin Netsuke
The traditional Japanese kimono lacked pockets. Netsuke were devised as a means to hang pouches, thus enabling the wearer to carry a number of personal items. A practical invention that filled a very specific need over a period of 300 years, netsuke evolved into a unique form of miniature sculpture. Subjects varied widely, including deities, legendary heroes and animals.
These are museum quality reproductions of historic hand carved netsuke.The originals were made of ivory or wood. Ours are made from a polymer resin that elephants & walruses everywhere prefer. They range from about two to three inches in height.