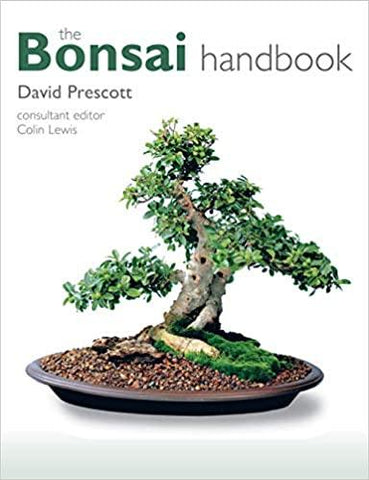 The Bonsai Handbook by David Prescott with Colin Lewis
David Prescott's Bonsai Handbook is one of the very best beginner and intermediate bonsai books in English, and now it's back after a long absence (someone finally came to their senses). This highly useful and attractive book deals with almost every facet of the art of bonsai; styling, tools, watering, fertilizing, root pruning, soil types, choosing pots, wiring and so much more. This worthy classic has what you need to get started and carry on successfully.

David Prescott's considerable knowledge and writing skills are further enhanced by the expertise of his consultant editor Colin Lewis, one of North America's (and England's) most experienced and accomplished bonsai artists, teachers, writers and the author of several bonsai books of his own. Including his popular Bonsai Survival Manual .
Softcover, 8 1/2" x 11" 160 pages, with over 200 quality photos and illustrations.