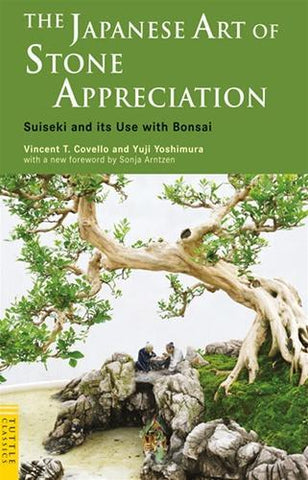 The Japanese Art of Stone Appreciation
This popular classic by Yugi Yoshimura, a Japanese American bonsai pioneer, is back in print. The emphasis is on Suiseki (Viewing stones), but there's plenty on bonsai as well.
Yugi Yoshimura and Vincent Covello
Softcover, 5" x 8" 160 pages, 69 color photos
For more on this topic, check out this American perspective on Suiseki.