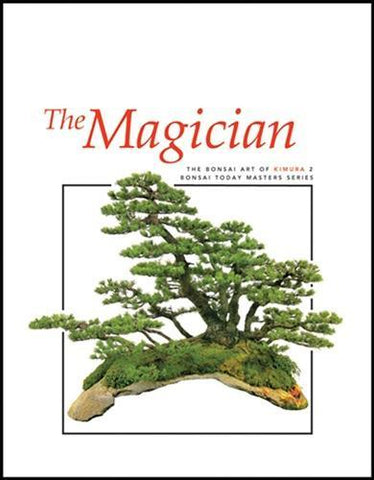 The Magician: Bonsai Art of Kimura 2 - Stone Lantern Masters Series
RARE OUT OF PRINT
Enjoy the Magician Masahiko Kimura's exquisite bonsai masterpieces while taking in his detailed how-to illustrations. This Masters' Series book features bonsai that are some of the most highly imaginative works of art in the world (they were way ahead of their time 40 years ago and remain current to this day). It is richly illustrated with a focus on step-by-step transformations and the thinking that goes into creating some of the world's greatest bonsai masterpieces.
Master Masahiko Kimura, also known as "The Magician," is the most famous bonsai master ever. Because of his willingness to break with bonsai convention, many in Japan refused to take him seriously, at least in the early years. Now, no one disputes Kimura's bonsai genius or his pioneering position in the bonsai world.
Softcover. 8" x 11 1/2" - 178 pages - hundreds of full color photos
Published by Stone Lantern
Excellent condition. Like New - THIS IS THE LAST ONE!