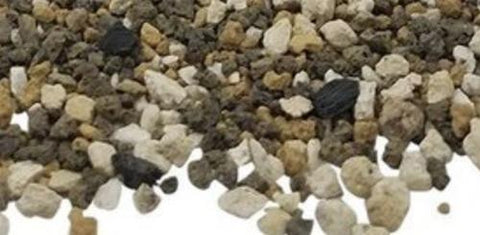 Tropical Bonsai Soil Mix - 1 Gallon
Our ready-to-use tropical bonsai soil mix consists of: 2/5 hard Japanese akadama, 1/5 Japanese hyuga pumice, 1/5 domestic black lava, and 1/5 New Zealand pine bark. Particles range from 3mm to 7mm. It's pre-sifted to eliminate dust and ensure good drainage.

The primary difference between our tropical mix and most other bonsai soils is the pine bark. Most tropical plants thrive in soil with bark or other organic matter. Not only does the organic matter provide some nutrients, it also enhances water retention—which is important for plants that grow in naturally damp climates. 
Because nutrients provided by the bark are limited, we suggest supplementing with slow release pellets or other fertilizers.
1 gallon bag.