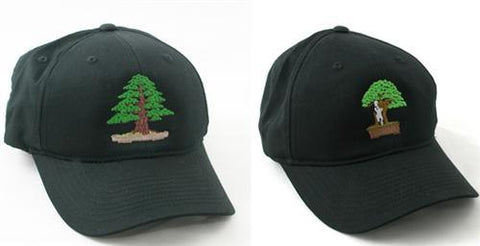 Two Bonsai Embroidered Black Baseball Caps
Our baseball caps are embroidered with classic Japanese white pine bonsai. Both of these legendary trees were styled by Masahiko Kimura and appeared on the cover of Bonsai Today Magazine. Perfect for shielding one's face from the sun while creating masterpiece bonsai.
Poly-cotton. Adjustable, one size fits all.