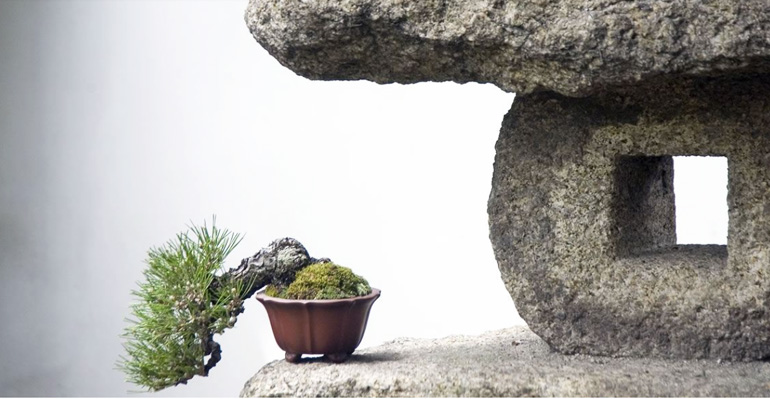 It's a little surprising that there are so few good shots of bonsai in creative settings. This one was borrowed from Peter Warren's Surayama, as were all the photos in this post.
Still catching up form vacation, so for expediency's sake we'll plunder our archives. This one is from June 2015. It was titled 'Surayama – Shimpaku, Spruce & Several Others.'

–
–
This photo is from a series Peter calls Noelanders trees. (Noelanders refers to the Noelanders Trophy Exhibit). He doesn't say what it is, but I'll guess that it's a Norway spruce (Picea abies) root-over-rock. You might notice the wavy drum pot.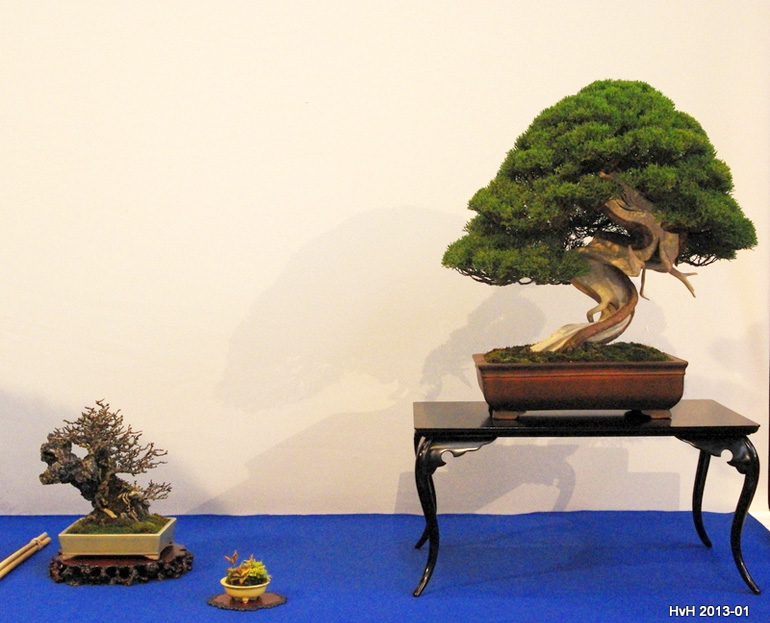 This Shimpaku juniper  with its fluid deadwood and heavy crown is another from Peter's Noelanders trees. I'm guessing that the companion is a root-over-rock Trident maple.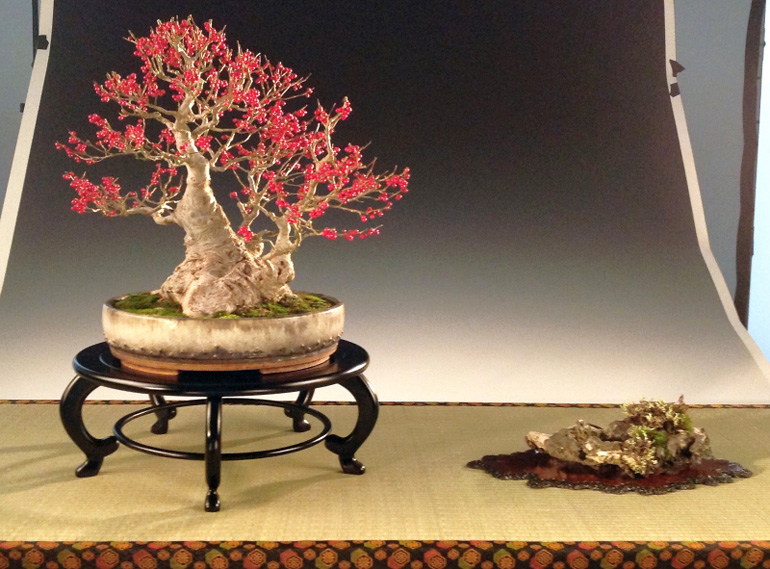 This powerful tree with brilliant berries must be a Japanese winterberry (Ilex seratta). It's hard to tell what's going on with the companion. Like the previous two, this one is labeled Noelanders tree.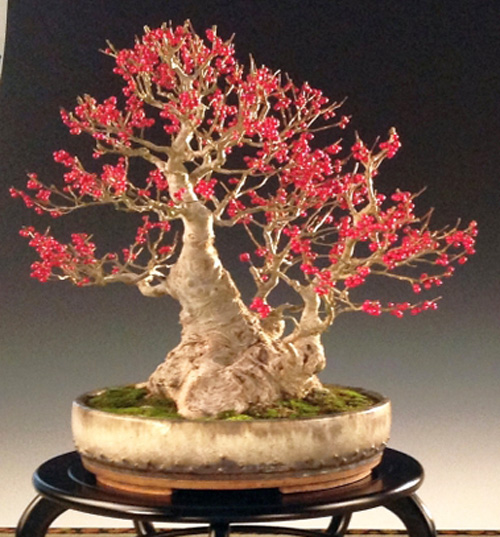 A closer look.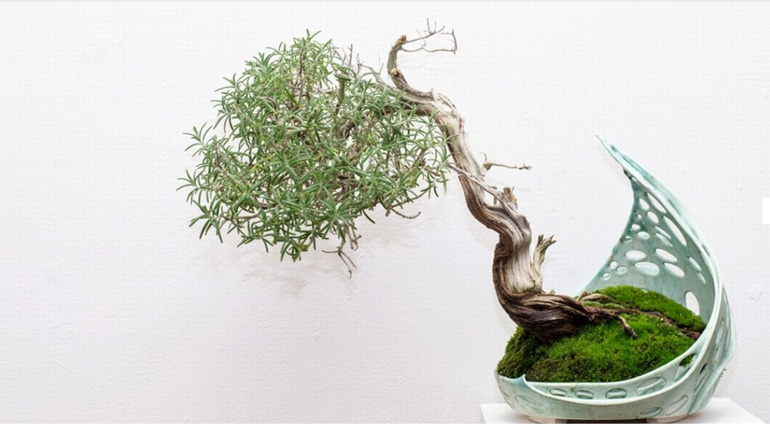 This one is a Rosemary. I'm not sure I've ever seen a pot quite like this one. I wonder where it came from
–