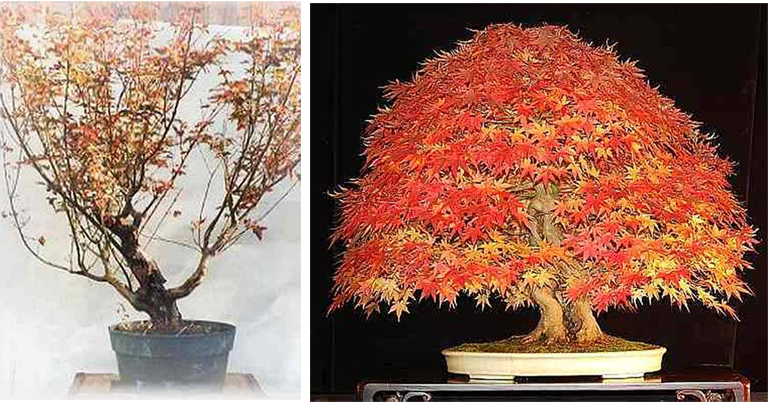 Before and after Japanese maple. Another magical transformation by Suthin.
We've been enjoying some excellent before and after transformations lately. Particularly ones by our friend Suthin Sukosolvisit, one of our most prolific and brilliant North American bonsai artists (Suthin is originally from Thailand, but he has been here long enough to to have American children and grandchildren, so I think he qualifies as North American). This time it's an almost obscenely lush Japanese maple from humble beginnings.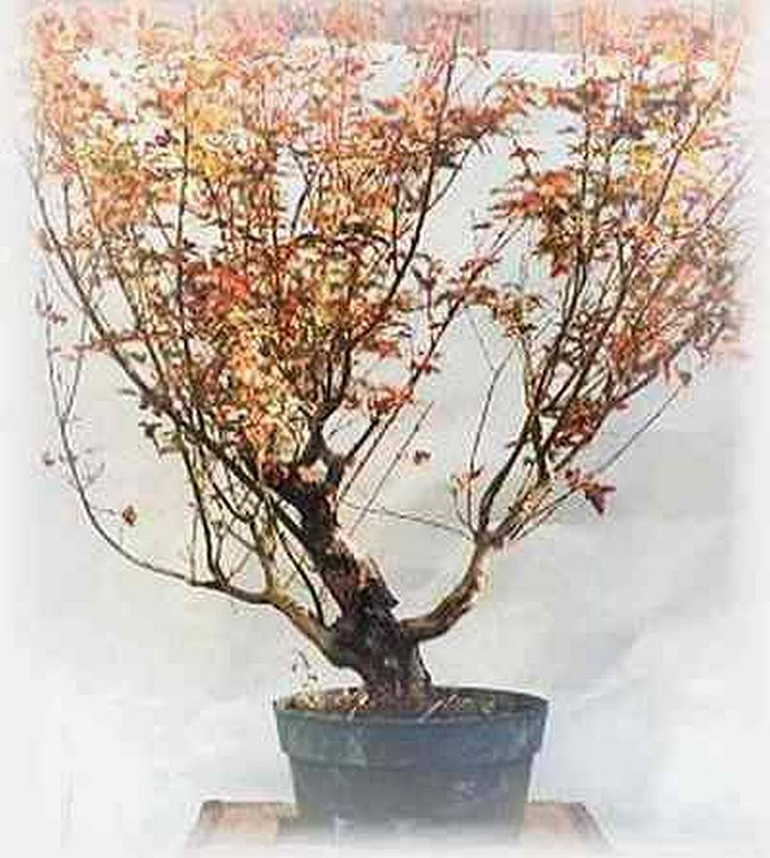 Humble beginnings. Not a very good photo and not a terribly promising tree. At least to an untrained eye.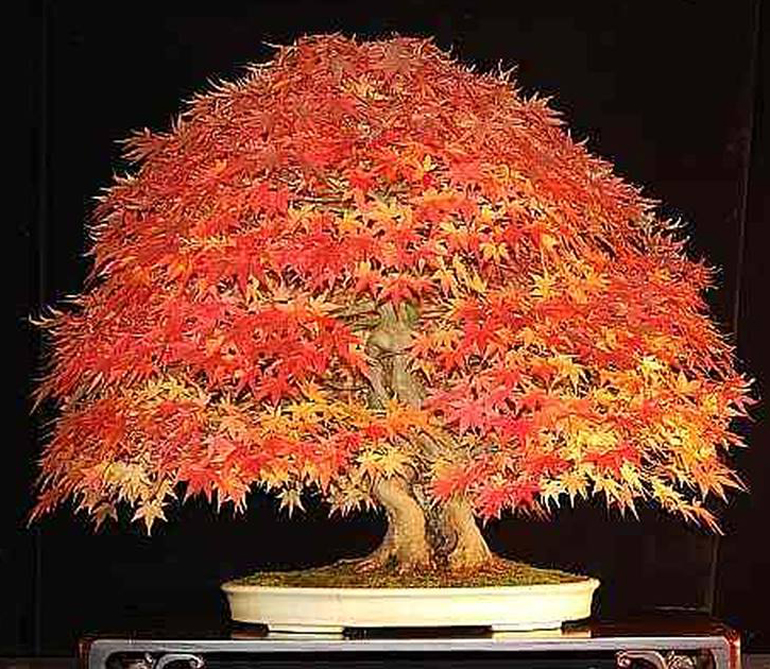 After! Suthin doesn't say how long it took from there to here but my guess is less time than you might imagine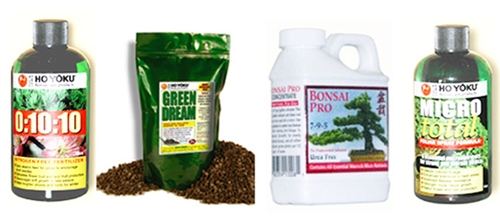 –