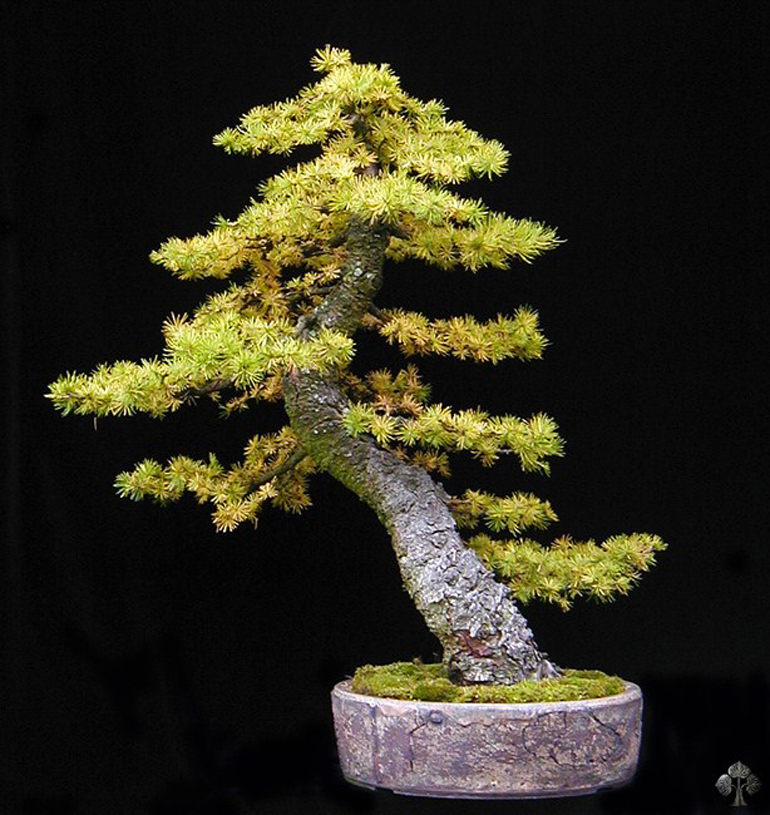 I found this photo in an article about larch at Bonsai Empire. No artist or owner is given. It's most likely a European larch (Larix decidua), though I can't say for sure. Here's a quote from the article... "The larch is a popular Bonsai species, since trunks grow thicker quite quickly and the tree displays stunning seasonal colors. Two common species exist, the Larix decidua (European Larch) and the Larix kaempferi (Japanese Larch)." Whoops! I think our hard working and normally knowledgeable friend Oscar (Mr Bonsai Empire) suffered a momentary lapse and forgot our American larch (Larix laricina)*, one of the very best species for bonsai (we've featured numerous over the years, including the one just below).
Still staying on theme with larches. I've been spending several hours a day digging, trimming and potting dozens of American larches (Larix laricina) that I've been field growing for years.** Some will come with us to the 6th U.S. National Bonsai Exhibition in September, the one North American Bonsai Exhibition not to miss. I hope to see you there!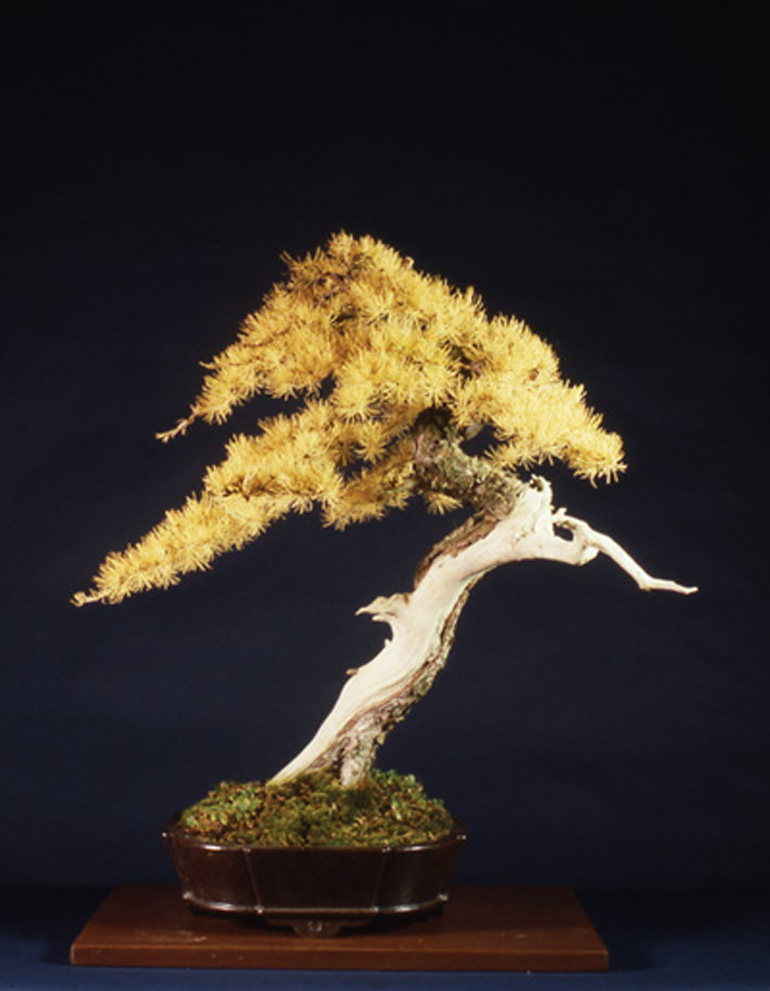 A famous American larch (Larix laricina) in full fall color. The artist is 'Larch Master' Nick Lenz.We originally featured it in post titled In Praise of the American Larch: aka the Tamarack way back in October, 2009. BTW, this tree is massive. Much bigger than you might think based on this photo.
*In Oscar's defense, he was most likely writing for a European audience who may not have access to our American larch
** Our field grown larches will all be in nursery containers and though they have been grown and trimmed over the years for bonsai, most are still fairly rough. Perfect for the do-it-yourself bonsai artist/enthusiast who is ever vigilant in their search for good material.