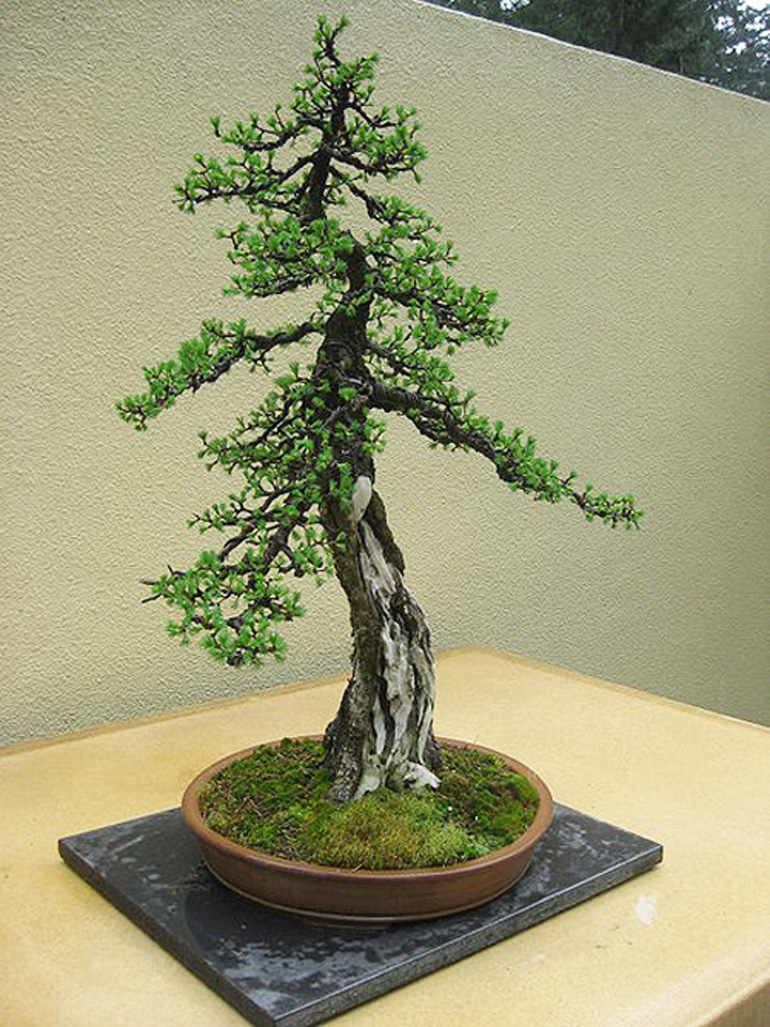 One of Nick Lenz' famous larches. The larches we'll be offering this fall (see below) aren't this old or nearly this refined (Nick is in a league of his own), but they are off to a good start.
Monday morning, the sun is shinning and buds are just starting to swell. Spring digging season won't last, so it's time to get outside.
Continuing our Larch theme, yesterday I dug, trimmed and potted (nursery pots) a few of the larches I've been growing on my land for the last dozen or so years. Most are around 20 to 25 years old (they started on a friend's land up near the Canadian border). By the time I finish digging I should have about 40 or so that will be ready to sell at the 6th U.S. National Bonsai Exhibition this September. See you there!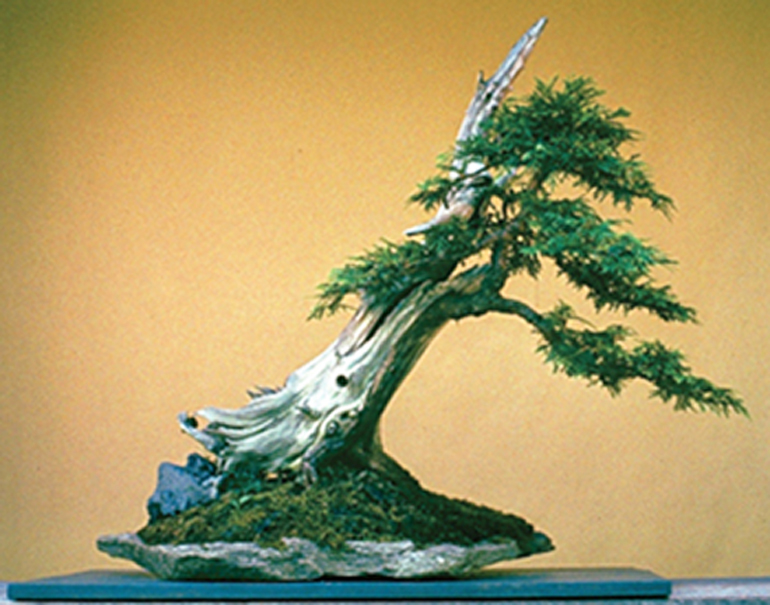 This Northern white cedar (Thuja occidentalis) is the cover tree from Nick's book, Bonsai from the Wild (out of print). Though larch is the bonsai king of our New England natives, we've got some pretty good cedars too