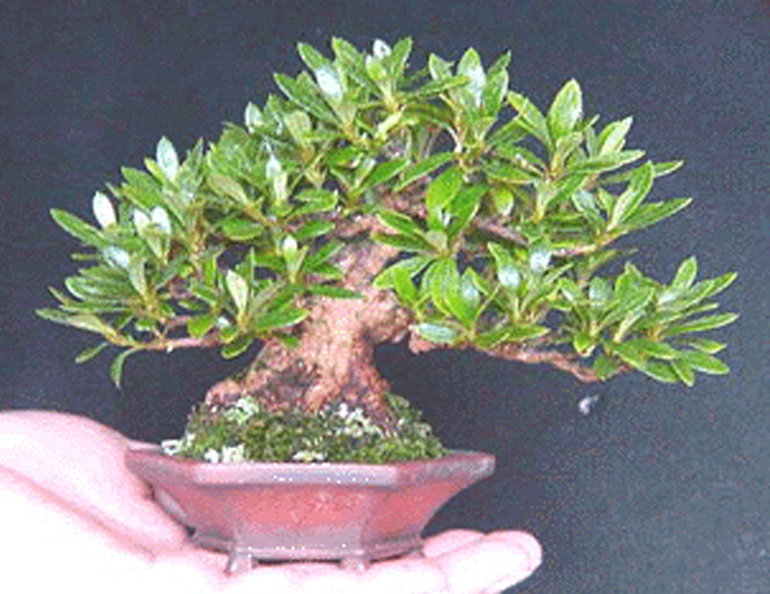 Bonsai in hand. This little masterpice by Suthin Sukosolvisit looks like a Chinzan Azalea. But that's just a guess. Suthin doesn't say.
Still recovering from vacation and a serious computer meltdown (fixed now by there's chaos in its wake), so it's back to our archives. This one originally appeared in August, 2009 (Bonsai Bark's Pleistocene).
Note: non of the links are still active, so this will be a linkless post. A first for us
I've long been a fan of Suthin Sukosolvisit's. Not just because of his shohin, but because he shows mastery across a range of bonsai sizes and styles. Still, shohin is what this post is about, and when it comes to shohin, Suthin is one of the best artists around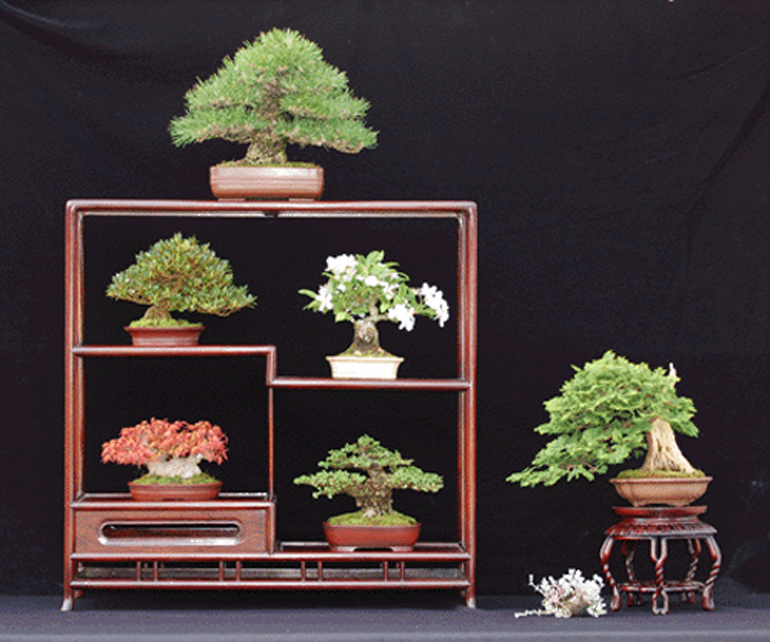 Suthin Sukosolvisit shows some serious stuff with this powerful shohin (small bonsai) display. This type multi-tree display is the way shohin bonsai typically appear in judged shows.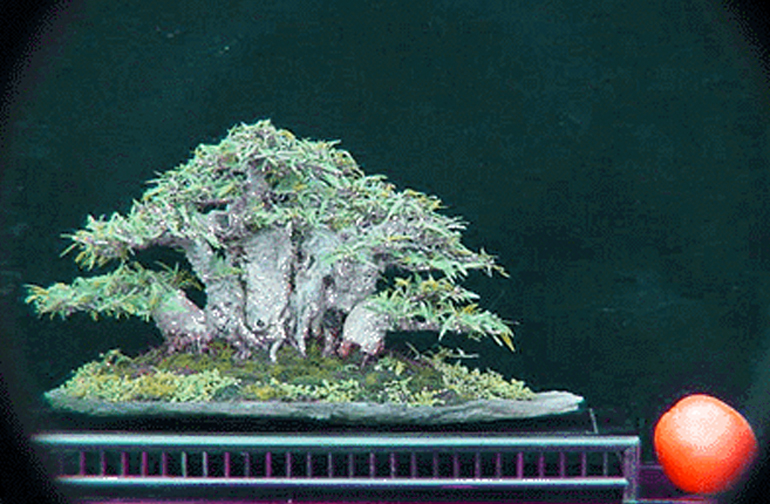 Suthin doesn't say, but I'm pretty sure this is a Willowleaf ficus.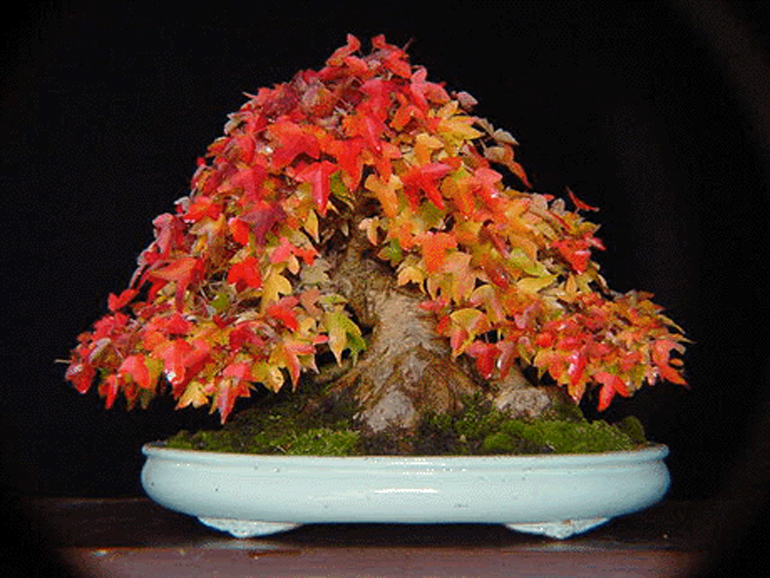 Trident maple in full fall color. Whether or not it qualifies as a shohin, your guess is as good as mine (maybe better).