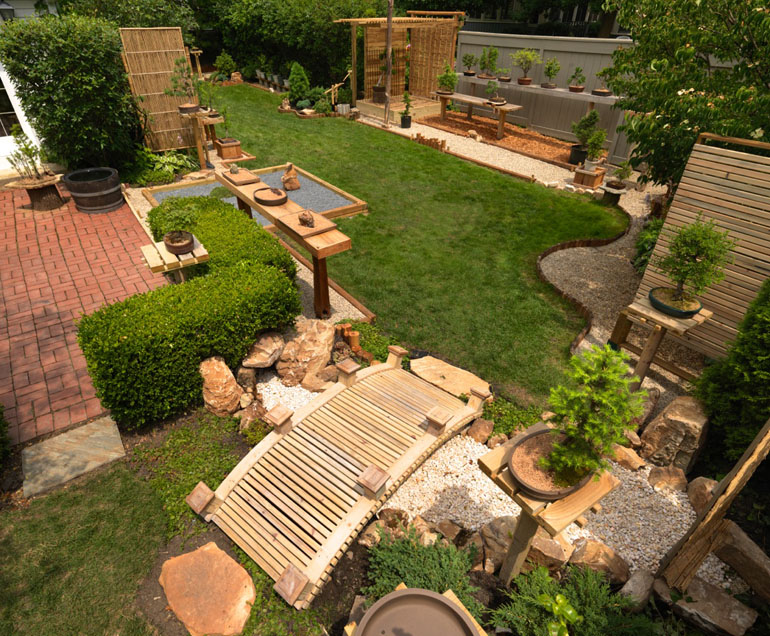 Bird's eye view of Dan Dolan's backyard.
It's Monday Monday and I've been at work since 7:00am, mostly answering emails and putting out small fires. Given that time is of essence, we'll get out our tools and dig back into our archival mine. This one, Dan Dolan's backyard, originally appeared in September, 2015. It fits well with our recently resurrected backyard theme
Dan Dolan sent along some of his thoughts on bonsai and bonsai display… "Unlike many enthusiasts who heed the remonstrance of American bonsai masters to acquire only the best material upon which to work…… I take only the least promising and strive to make them a little bit above average."
Continued below…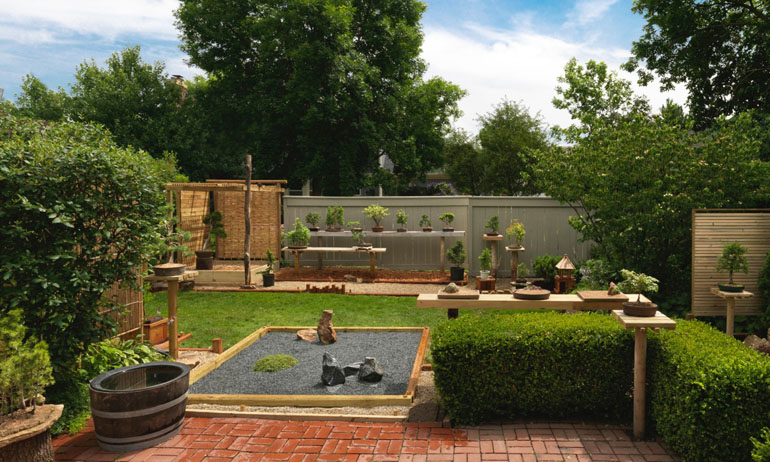 Dan, continued from above… "As a previous Board Member of the Midwest Bonsai Society at the Chicago Botanic Garden, I spoke often on the subject of bonsai display. My theme was to encourage our members to invest at least as much on the environment in which they grow, develop, refine and present their trees in training (99% of our trees are in training, as Walter Pall acknowledges) as they do on the material, containers, tools and supplies."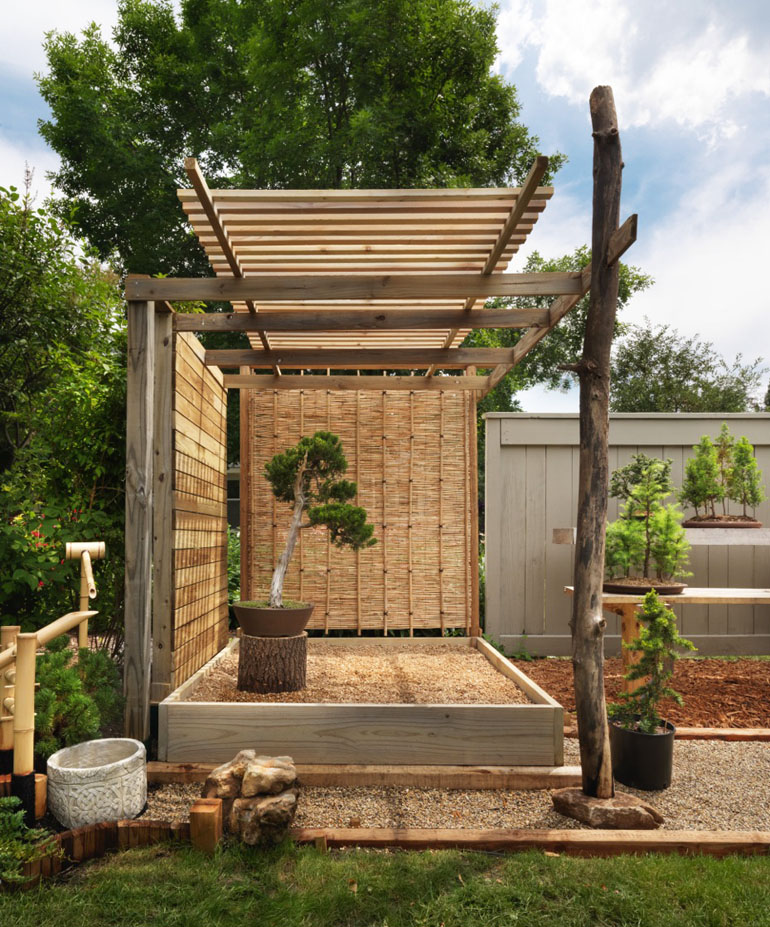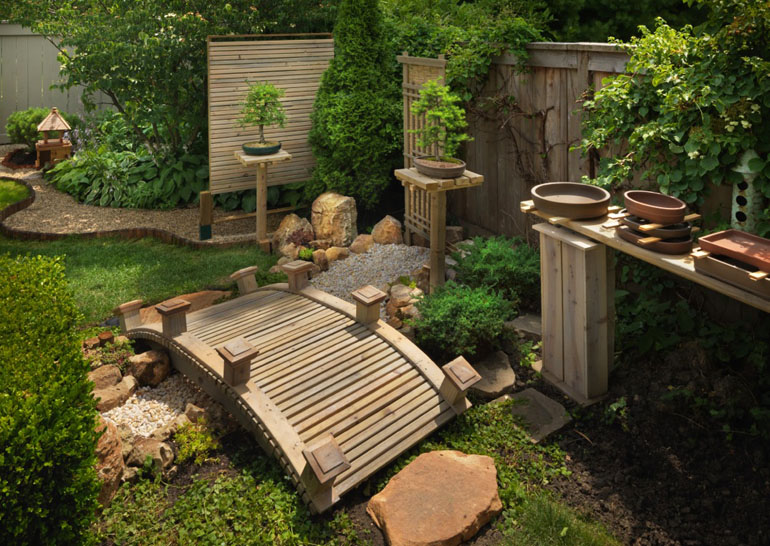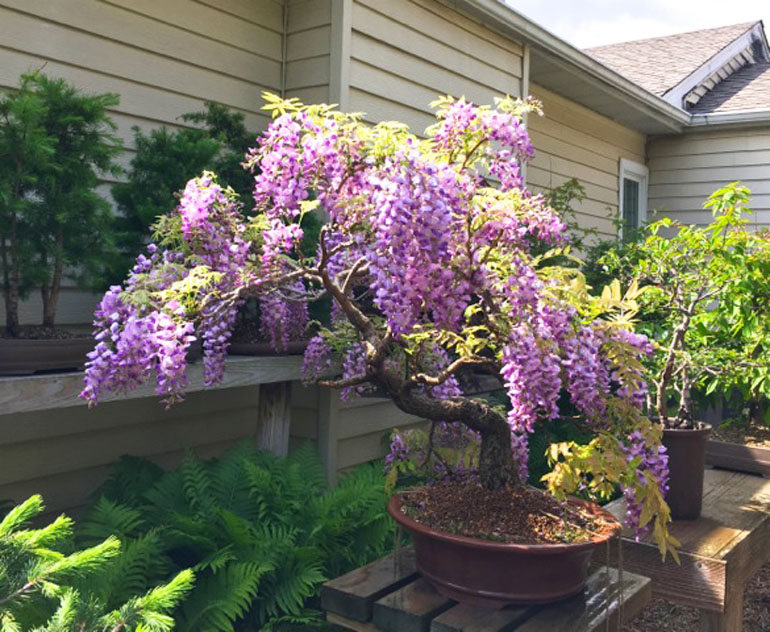 Japanese wisteria (Wisteria floribunda) showing off.
Dan's Bonsai Today library