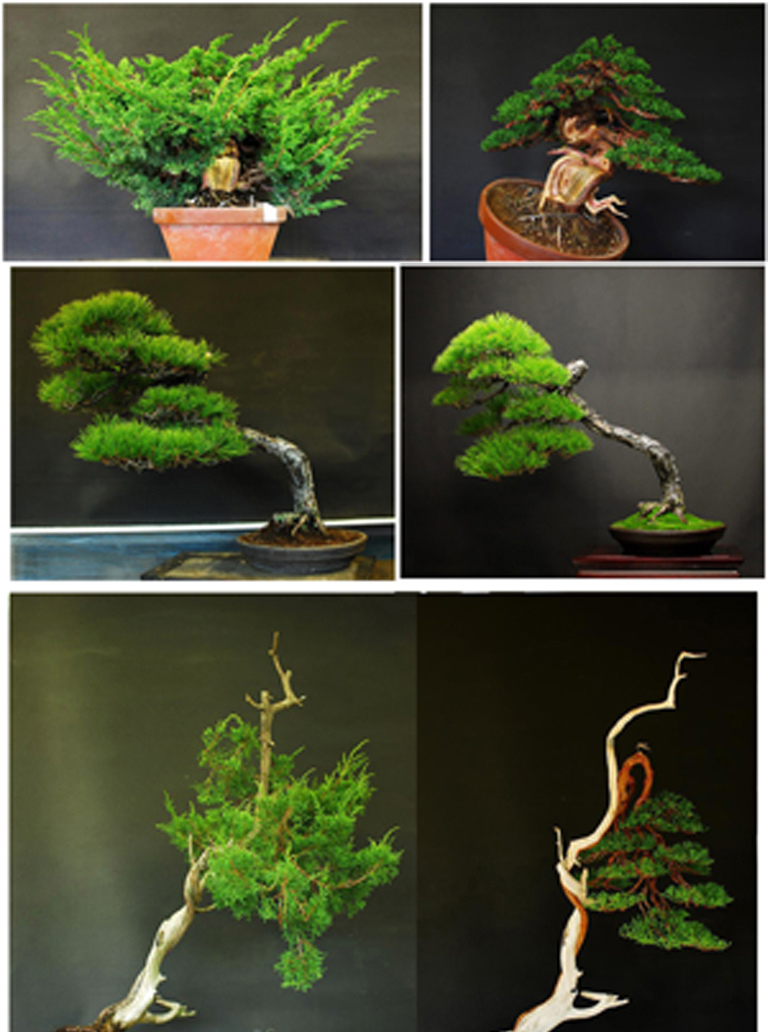 Three before and after bonsai styled by Juan Andrade. The trees are from top to bottom: Shimpaku juniper, Japanese black pine and a Needle juniper trunk with Shimpaku juniper foliage grafted on
Continuing with our current before and after series…
Juan Andrade served as a long term apprentice at Bonsai Aichien nursery in Japan. We've been following Juan's progress for years (here's a Bark post from 2012 that features a tree of his). Juan posts regularly on facebook, which is where we found these photos.
see below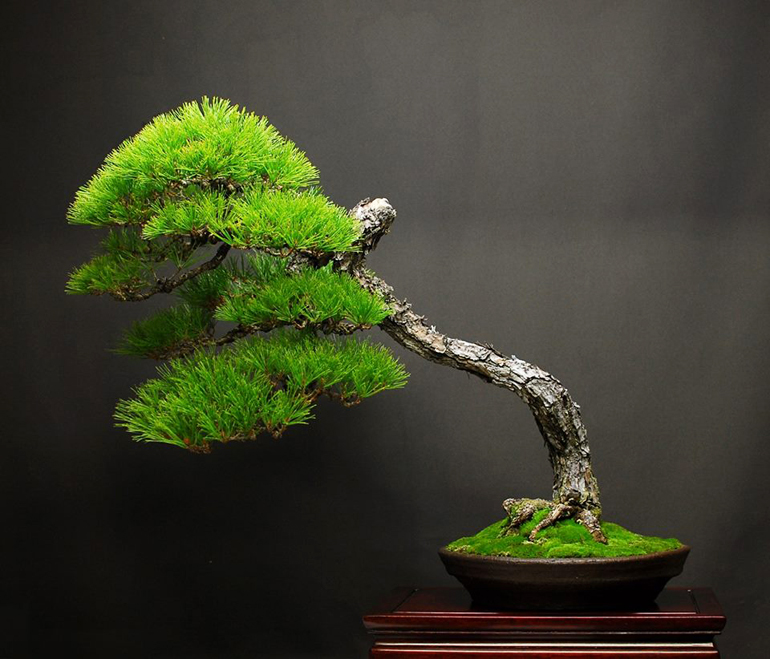 This pine has a bunjin feel, but I think the foliage is too lush to qualify as bunjin. No matter what you call it, it's a good bonsai wit a lot of character. 
In case you are wondering what Bunjin is, there's a good discussion here.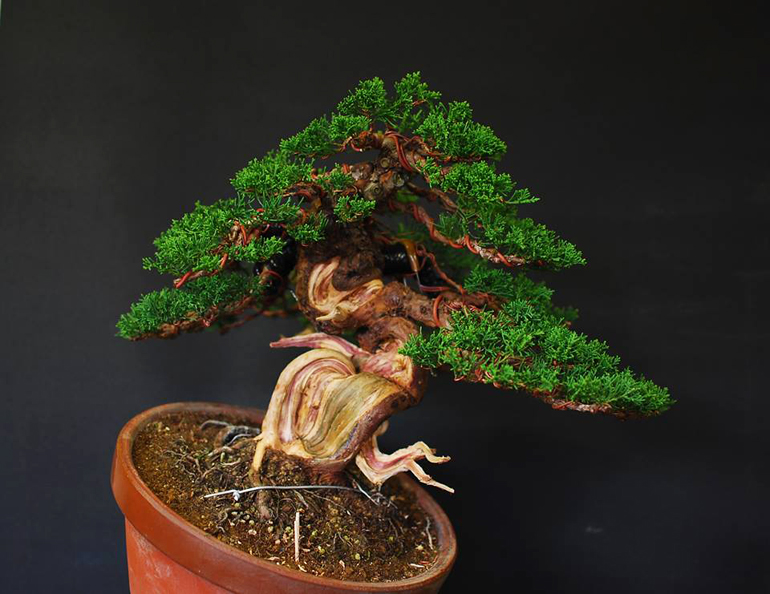 It's not in a pot yet, but if you look at the before photo above, you can see that it has come a long ways in the right direction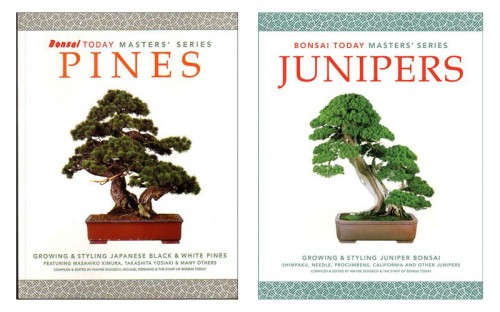 All pines and junipers today,, so thought you might like to see these
list price for the set of two 64.80
Now Only 48.00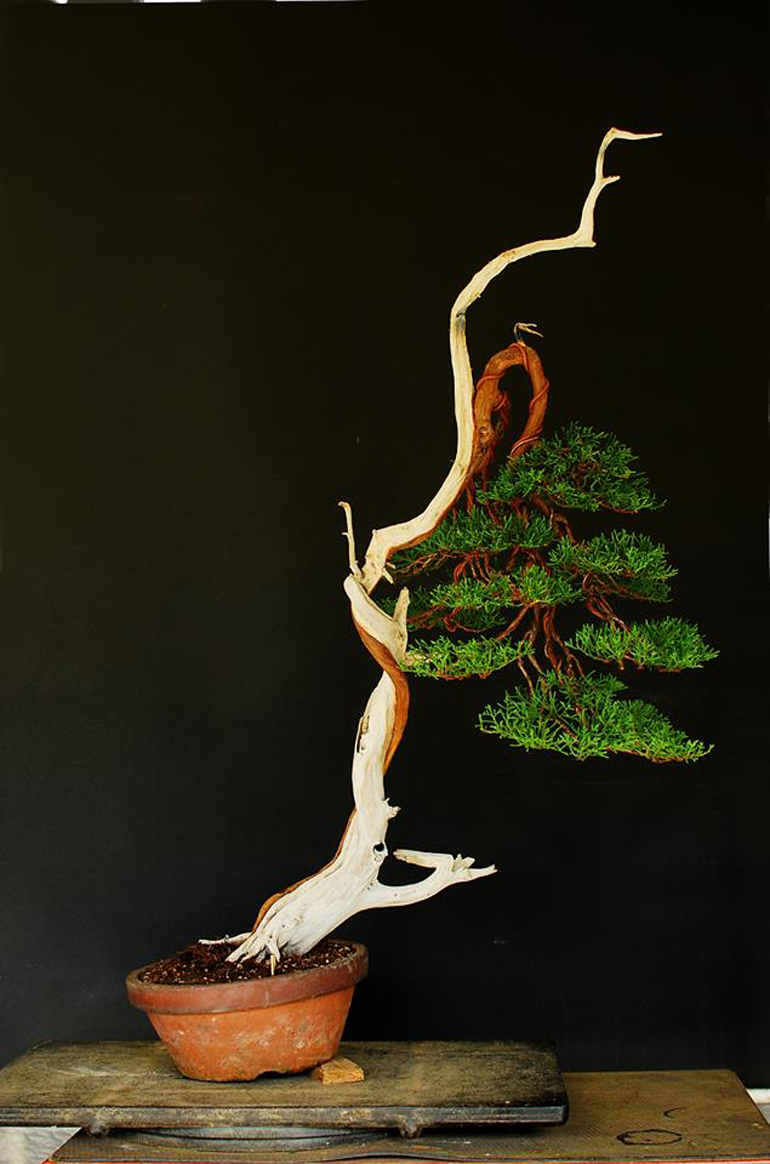 This unusual beauty definitely qualifies as bunjin
special ends tonight, Sunday, Oct 28th at 11:59pm EDT
this special also ends tonight, Sunday, Oct 28th at 11:59pm