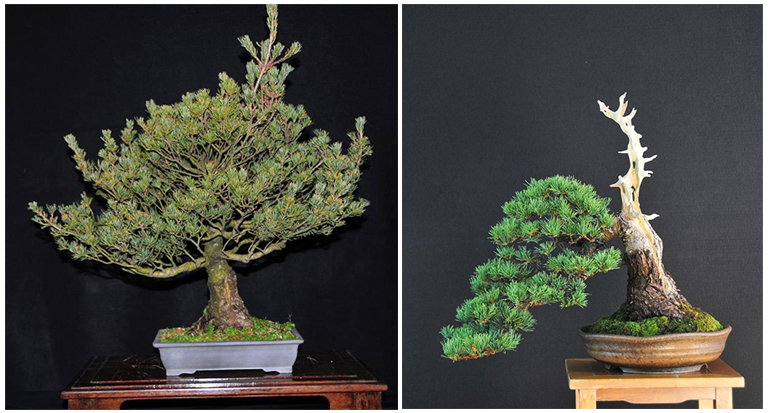 Suthin's before and after Japanese five needle pine, aka Japanese white pine (Pinus parviflora aka Pinus parvifolia). This is the only variety tree that I know of that has two common names in English and two botanical names. To further confuse the issue, in bonsai circles it is sometimes referred to as Goyomatsu (Japanese - Goyo = five needle, Matsu = pine)
We never go too long without visiting our friend Suthin Sukosolvisit. If you'd like more, here's a link to dozens of other Suthin posts we've featured over the years.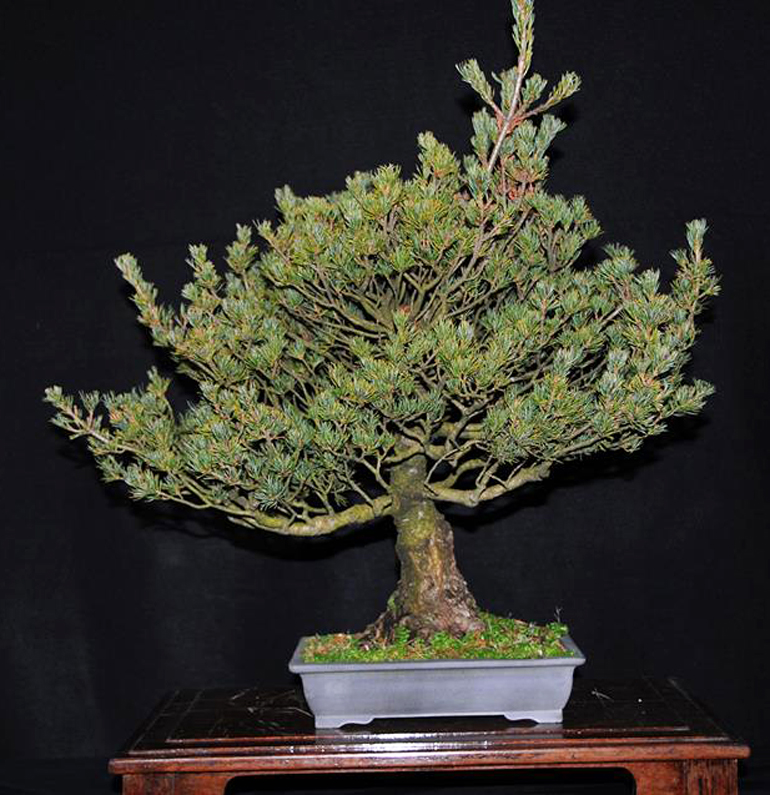 Before. A tree in need of styling and a new pot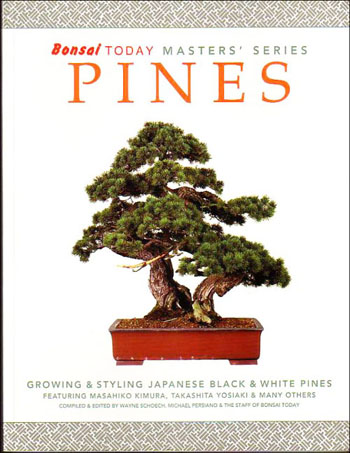 Wanna learn more about Japanese white pines?
Our Master's Series Pine Book
list price 34.95
SPECIAL ONLY 22.95
see below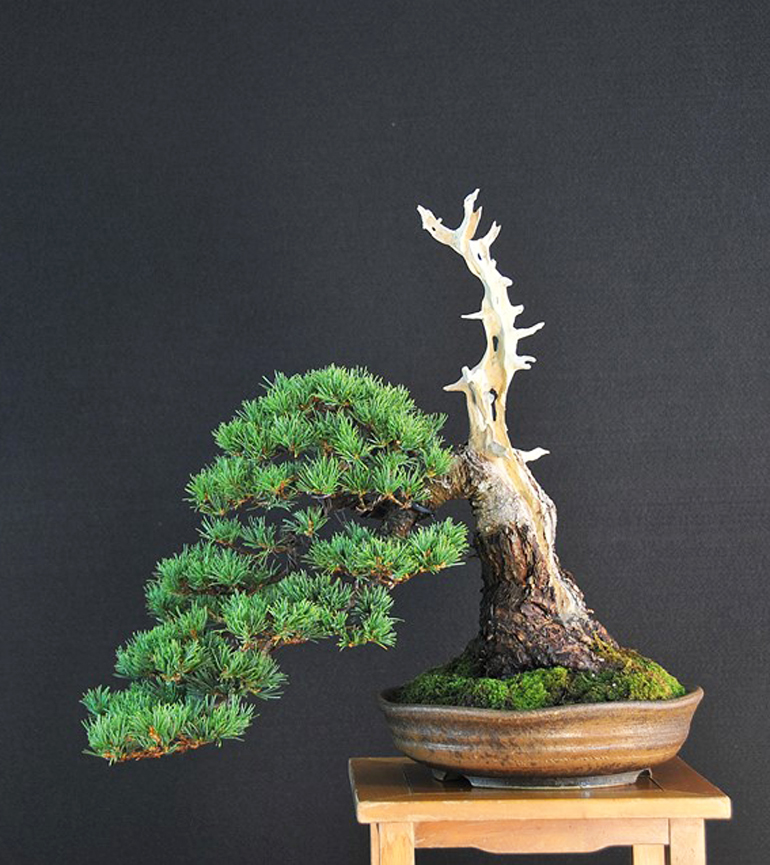 Another radical transformation! Suthin doesn't say how much time elapsed between the before and after.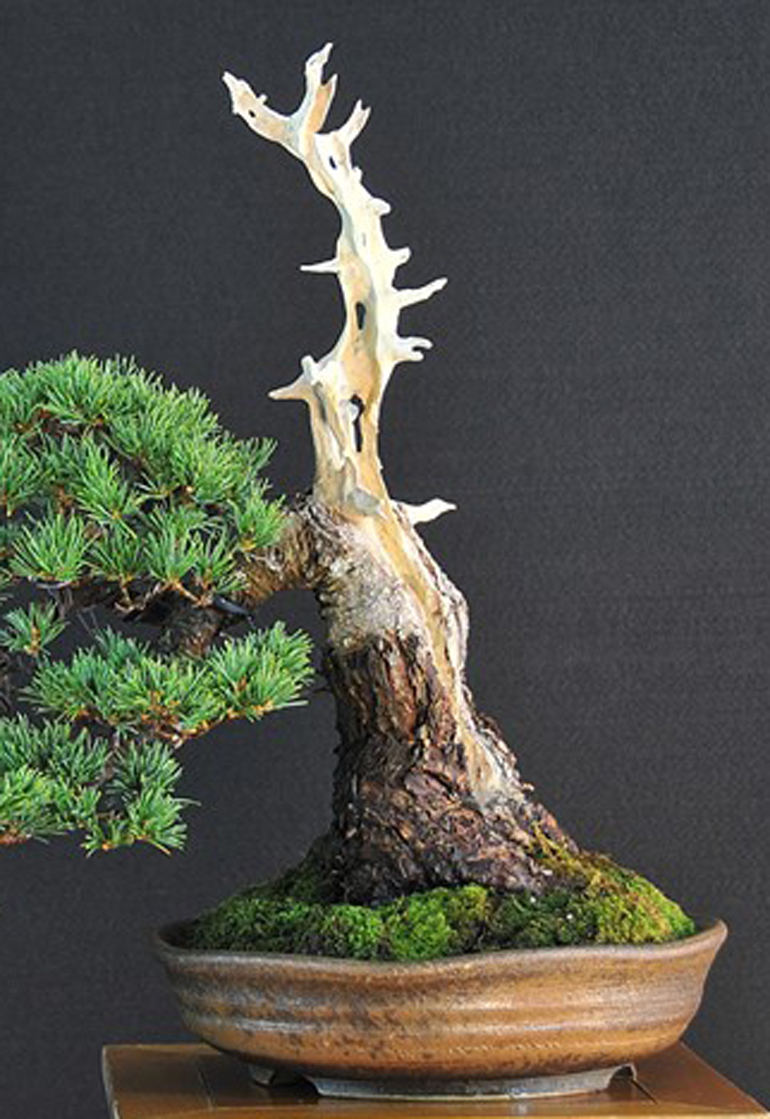 A closer look at the bark and Suthin's carving.

plus FREE Shipping on Continental U.S. orders 75.00 or more

–