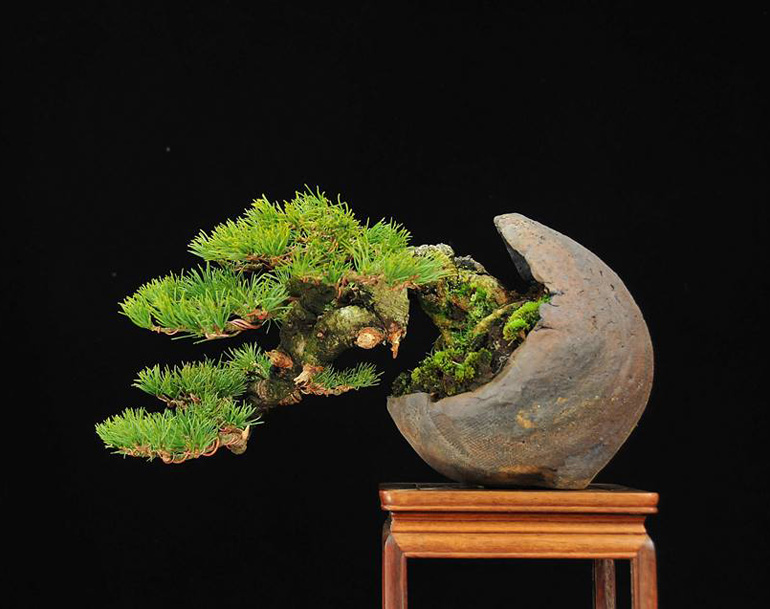 This luminous little Japanese white pine belongs to Suthin. It's a winner, right down to the pot and the yellow-green moss.
Continuing from yesterday with Suthin and pines. The three little trees in this post appeared here one year ago (March, 2017) and were originally from Suthin's facebook photos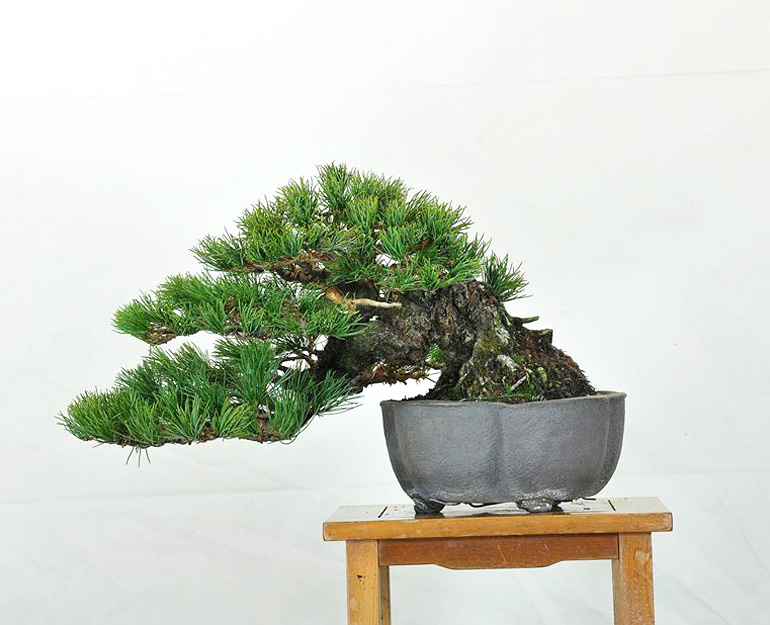 Another strong little Japanese white pine.
–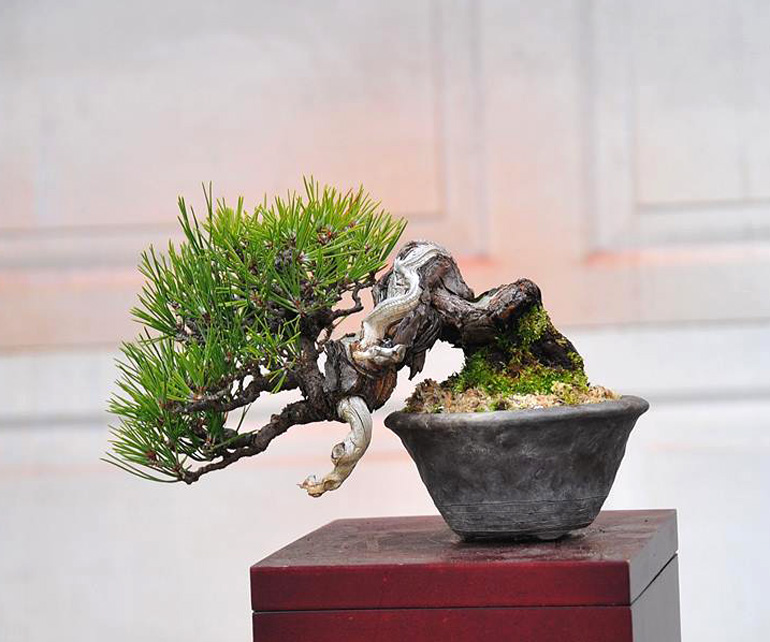 This rough little gem is a Japanese black pine. Still a little grooming to do, but all the right stuff is present.