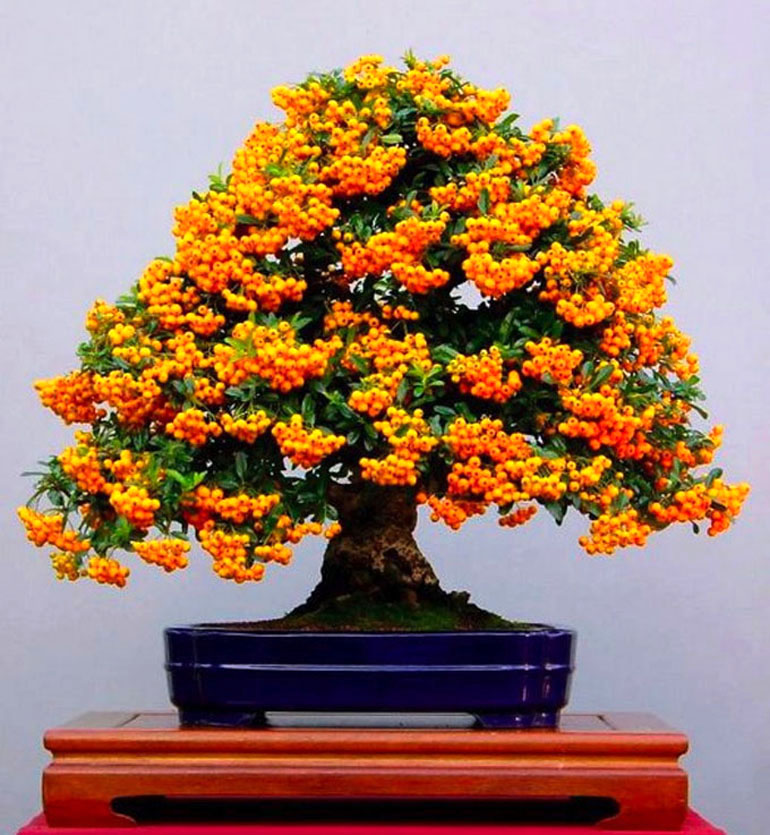 This prolific Pyracantha was our 2018 New Year's tree. I don't know who the artist or owner is (more about this below), but my guess is the tree is Japanese
Here's my New Year's resolution from 2018… No more unattributed trees on this blog (uh… except for the one just above).
So I failed on the first day last year and the failure reoccured throughout the year (you can take this as a metaphor if you'd like). In light of this, here's a more realistic resolution for this year… I will attribute the trees we post when possible and encourage all of us who have been remiss, to make an effort to do the same*
–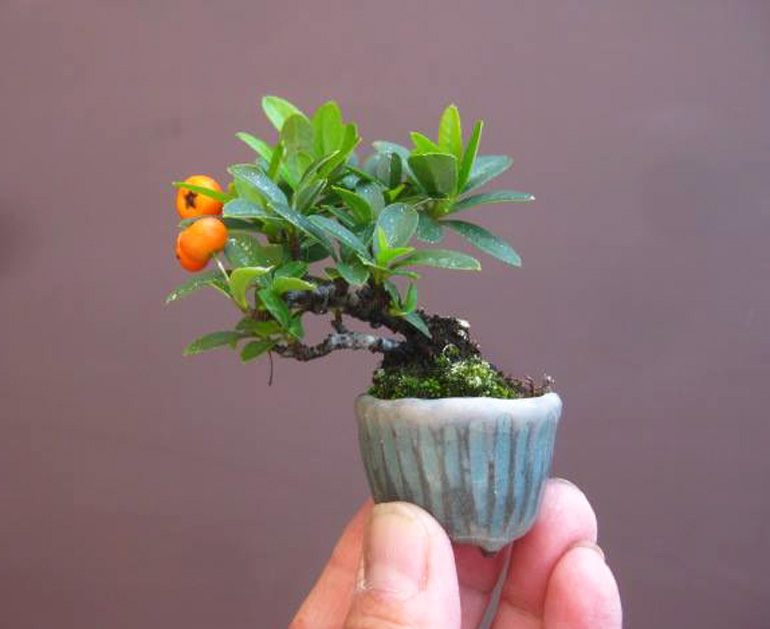 From the many to the few. It's another Pyracantha. It belongs to Shohin master Haruyosi.
Nepal Firethorn (Pyracantha crenulata), in training since 1966, donated to the National Bonsai & Penjing Museum by Yee-Sun Wu.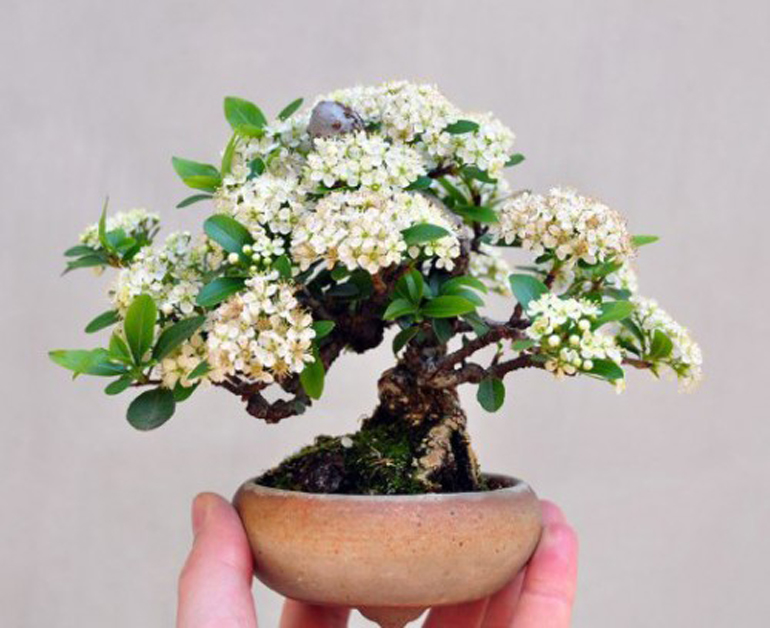 Flowers come first, so maybe we should have started with this sweet little Bonsai Mike Pyracantha that we originally featured way back in 2010.
*the fine print… sometimes we come across unattributed trees that are too good to pass up. These are often cases where language or other issues make research difficult if not impossible.