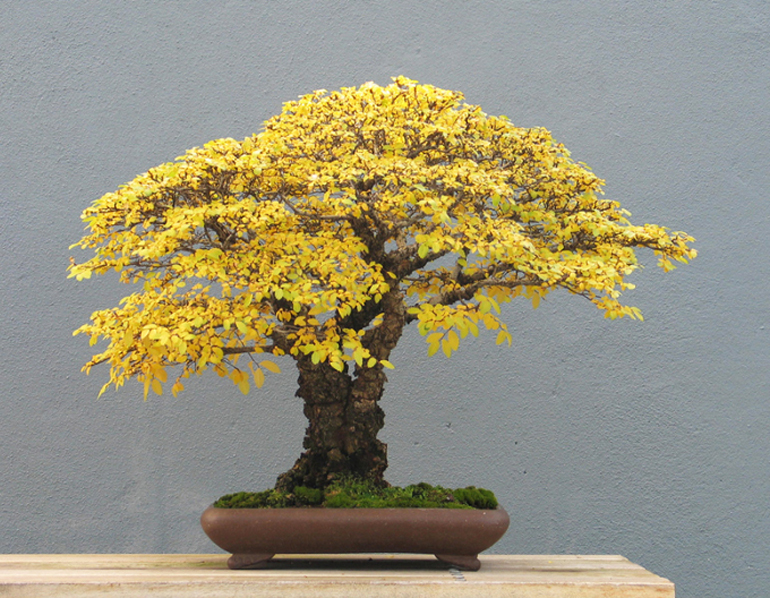 Cork bark Chinese elm in fall brilliance at the Brooklyn Botanic Garden. You don't see that many good Chinese elm bonsai. This photo and the others in this post are from the bonsai collection on the Brooklyn Botanic Gardens website.
The positive response to yesterday's post, got me looking for Wisteria bonsai in our archives, and finally to this post on some bonsai at the Brooklyn Botanic Garden from October, 2015 (the Wisteria is below). Enjoy!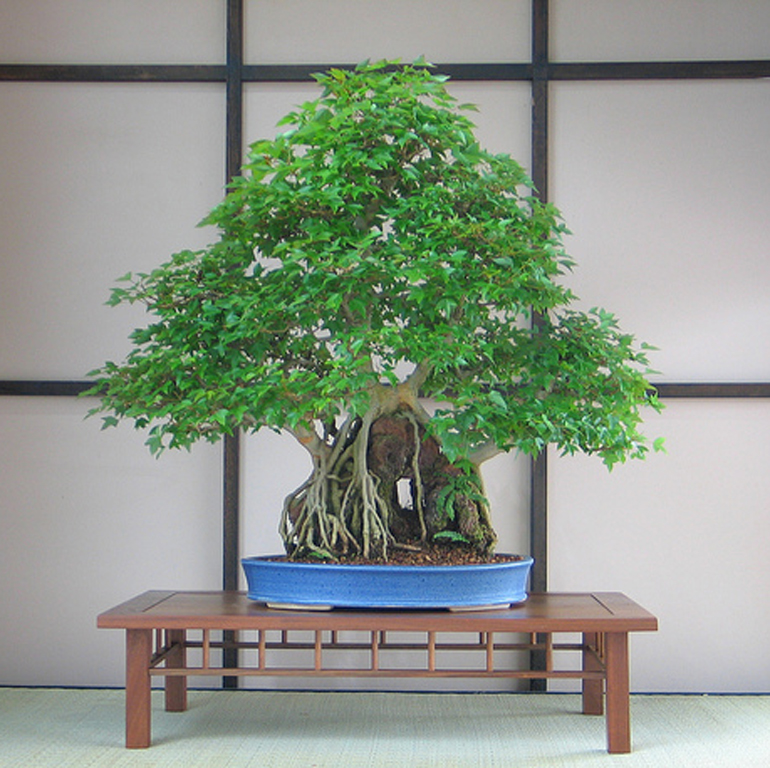 This large root-over-rock bonsai is a Trident maple; the most popular non-tropical variety for root-over-rock bonsai.
Nice Crabapple. I particularly like the tree's movement and the bark. And of course the flower buds. Maybe the apex could use a little work, but still, a sweet bonsai.
Wisteria bonsai are about the flowers and this one is no exception.
Nice old Shimpaku. The crown seems a bit heavy for the trunk and could be reduced a bit, but still, who wouldn't want a tree like this in their collection?


–
Here's the tree at the top, sans leaves. Not only does this photo allow you to see the fine ramification, but the gnarled old bark stands out more without the large canopy of bright leaves.
This Prunus mume variety is aptly name 'Bonita.' I took the liberty to do some radical cropping. Here's the original.
All the photos in this post are from the Brooklyn Botanic Garden bonsai collection. Here's their website and here they are on facebook.