Here's David Knittle's caption for this remarkable display: "Honduras rosewood table, 20" x 8.5" x 4" high. It was built for this juniper rock planting displayed at the San Diego Bonsai Club's Fall 2016 show."
Still wrapping up year end stuff, so we'll take the easy way out and show you one from our archives (Feb, 2017). It's a good follow up to yesterday's post on David Knittle's stands and some of the bonsai that have been displayed on them. All these photos show here (and yesterday) are from David's fb timeline. There's a lot more where these came from
Here's David's caption for this one (all the captions in italics are his): "Walnut moon stand - 24" x 24" x 6" deep. The Trident maple and Black pine are from the Goldstein Collection"
"Rosewood table 14" x 9" x 10" high. Cary Sullivan's potato vine bonsai exhibited at the 2015 GSBF Convention"
"Two tiered stand I built using wenge, a wood from Africa. 30" x 8.5" x 18" high. Black pine displayed by Louise Leister at the Artisans Cup. Beautiful tree and display Louise."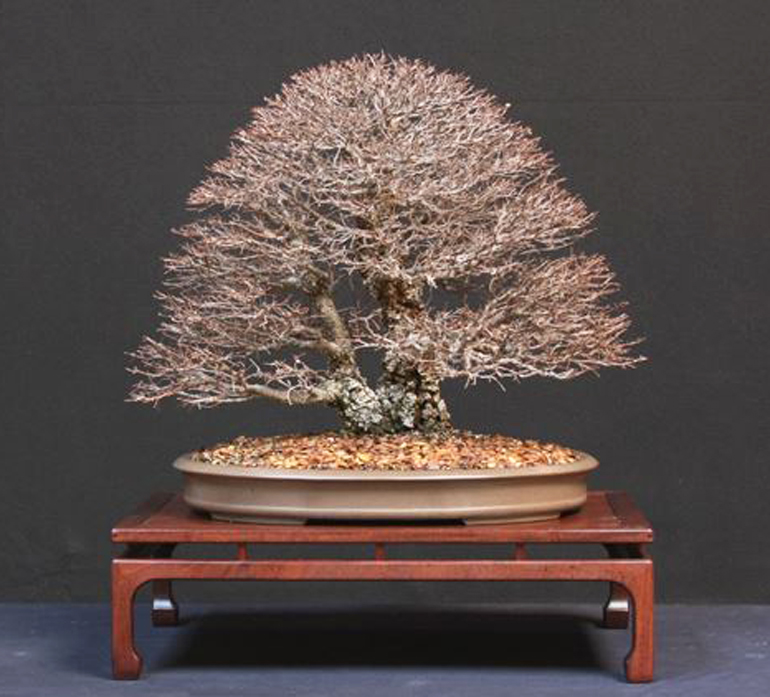 No caption with this one. I'm usually loath to guess (for good reason, I'm often wrong) but can't help thinking this remarkable tree is a Chinese elm.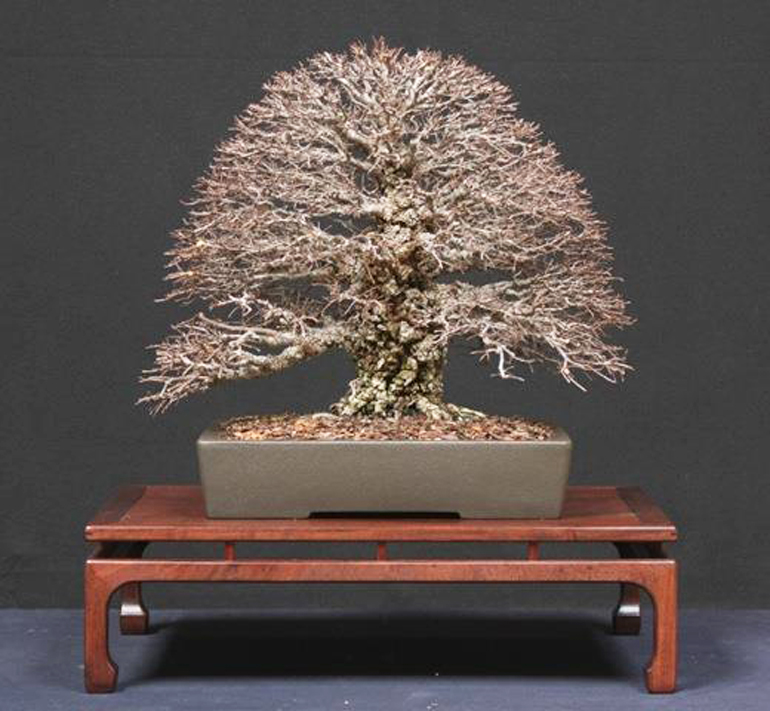 No caption with this one either and like the one above, Chinese elm seems right. But before you take it to the bank, don't forget it's just a guess.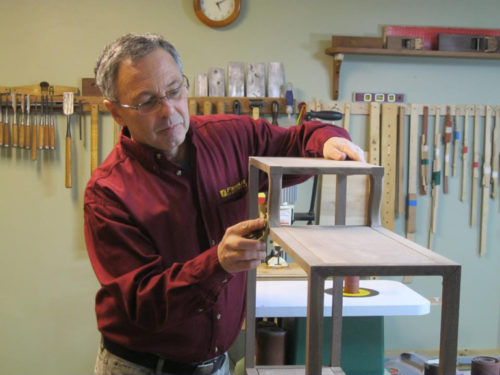 David Knittle at work in his impeccably organized wood shop