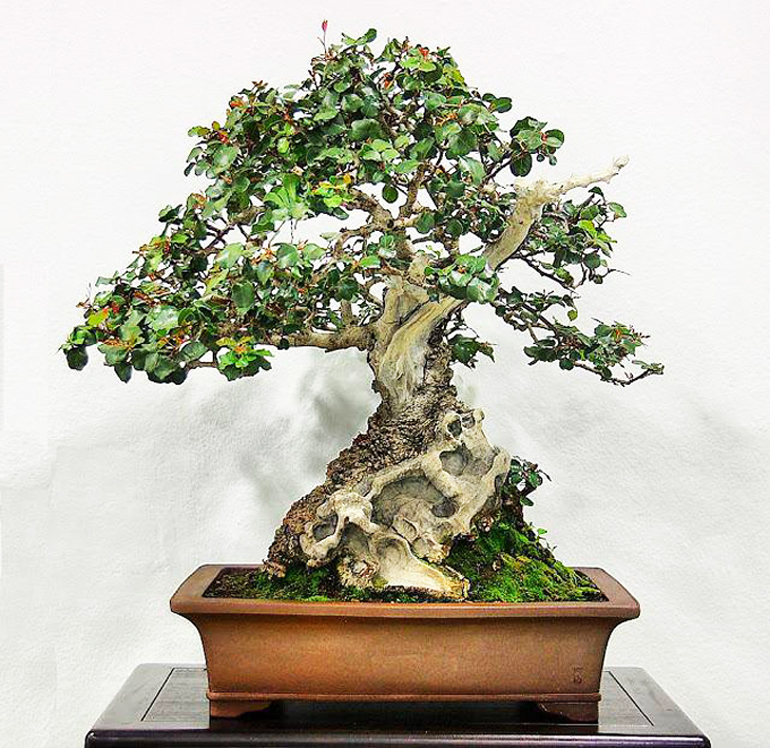 If your short term memory is still functioning, then you might remember this tree from yesterday. Or from March, 2014, when we first featured it. If you forgot it from four years ago, join the club. Here's part of the caption from that 2014 post... "Carob Tree (Ceratonia silicua) by Salvador de Los Reyes from Spain. Owner, Manolo Vargas. Height: 90 cm. Added by Gustavo Celayes
The mystery of yesterday's unidentified tree was solved while I was looking for some more bonsai by Salvador de Los Reyes (yesterday's artist). There it was, a Carob tree in a post from four years ago. Right here on Bark.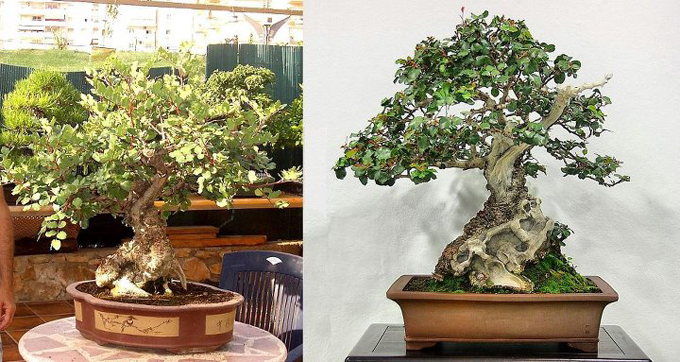 Carob bonsai from yesterday. No longer a mystery. Here's yesterday's caption...  "A mystery tree before & after. Salvador identifies most of his trees, but not this one (that I could find at least)."