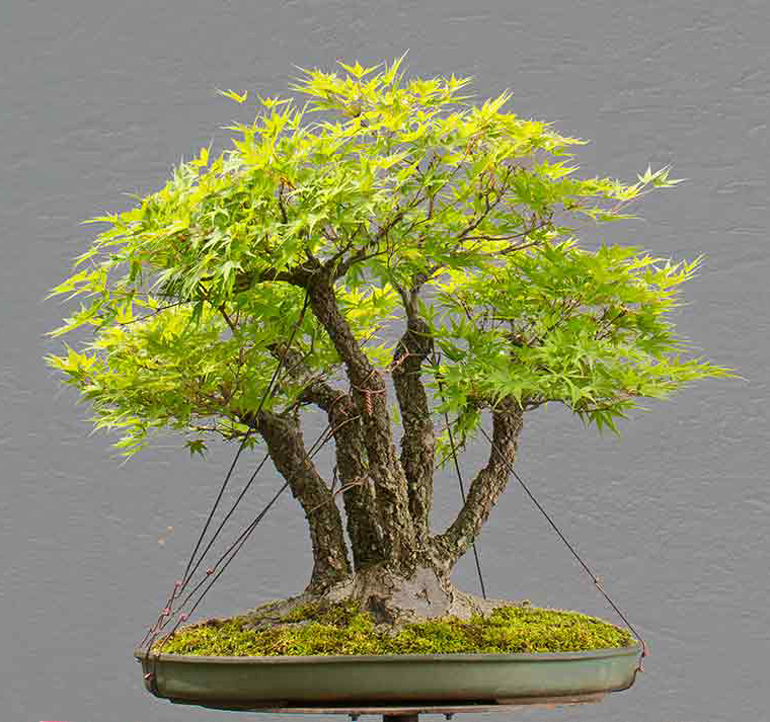 This single tree with five trunks is an Rough bark Japanese maple (Acer palmatum Arakawa). It was  imported from Japan by Akina Bonsai, Poland and redesigned by Walter Pall last month. As you can see, Walter decided to use guy wires. The trunks are on the large side for bending and moving with conventional wiring and wrapping wire around each trunk might damage the bark
Maybe it's just me, but I sometimes feel like clump style bonsai (trees with one root system and multiple trunks) are under appreciated in our bonsai world. Single trunk trees with massive girth or dramatic movement (or both) seem to more readily capture our imagination.  This is unfortunate.  Well done clump style bonsai require degrees of subtly that are often missed by casual viewing. Multiple trunks that complement each other to create a balanced and natural feel aren't as easily done as you might think.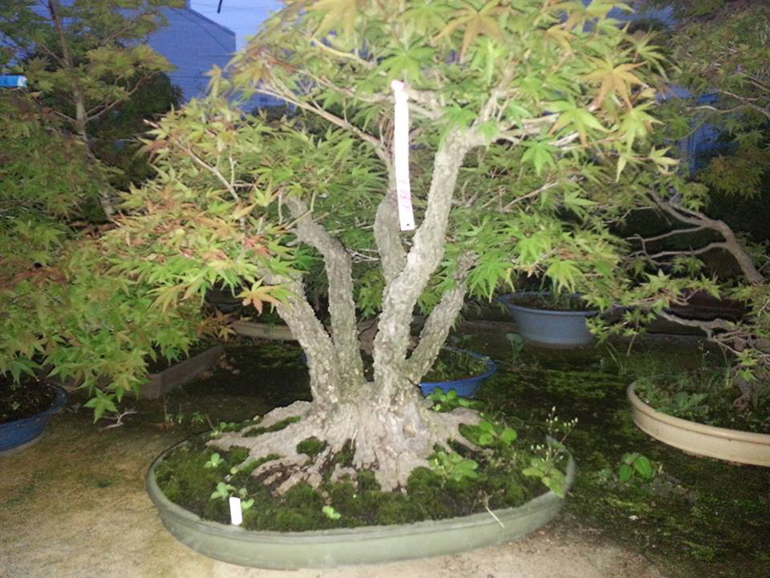 Before. Though Walter doesn't say, you might imagine that this photo was taken soon after it was imported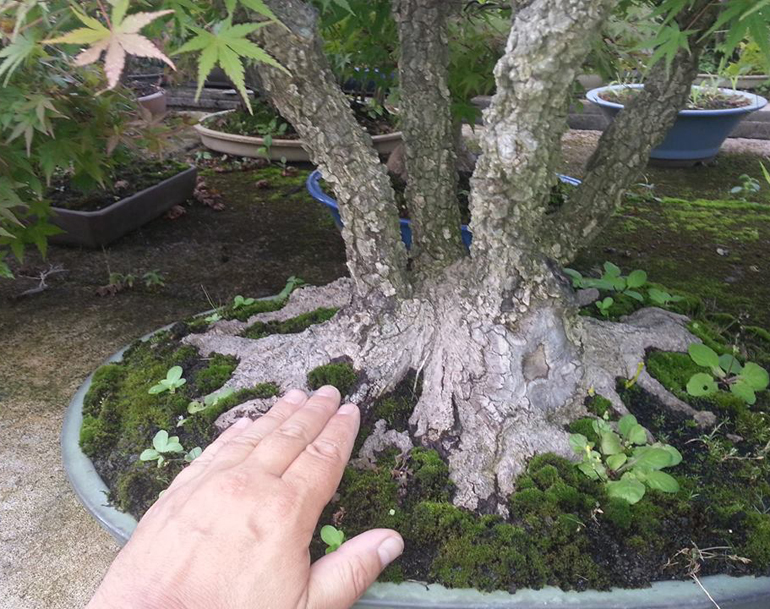 A good nebari lends a feeling of age and stability, and this one is beyond simply 'good'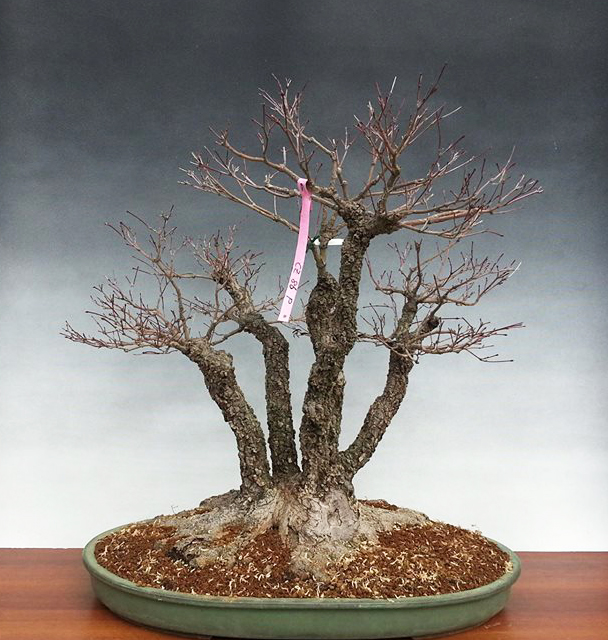 Recently repotted. This photo with no leaves and new soil shows how dominant the trunks are in relation to the branching. If each trunk had more developed branching (something that's usually desirable in single trunk trees), the individual crowns would crowd each other.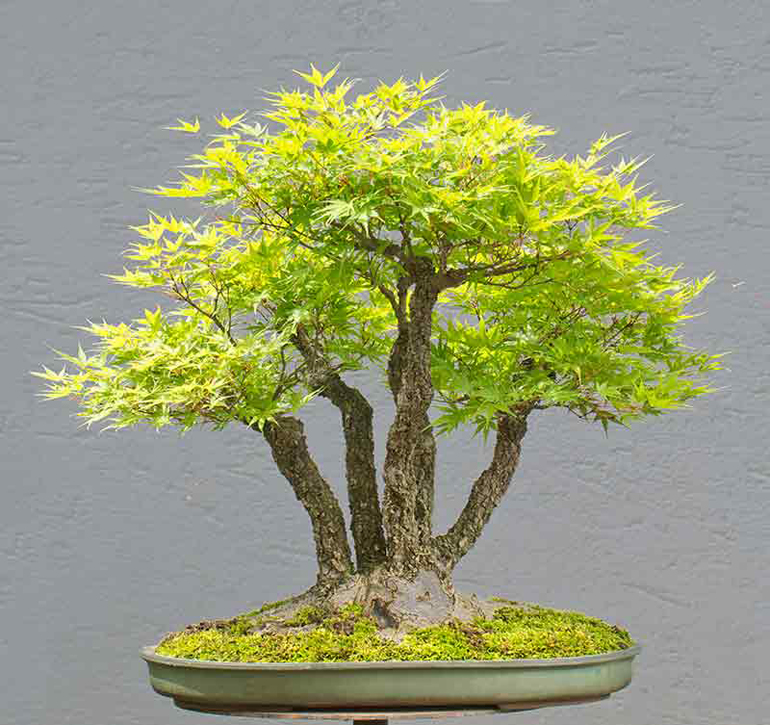 Leafed out and waiting for Walter's guy wires. I wonder if he waited for the leaves to make sure each trunk was healthy enough to move.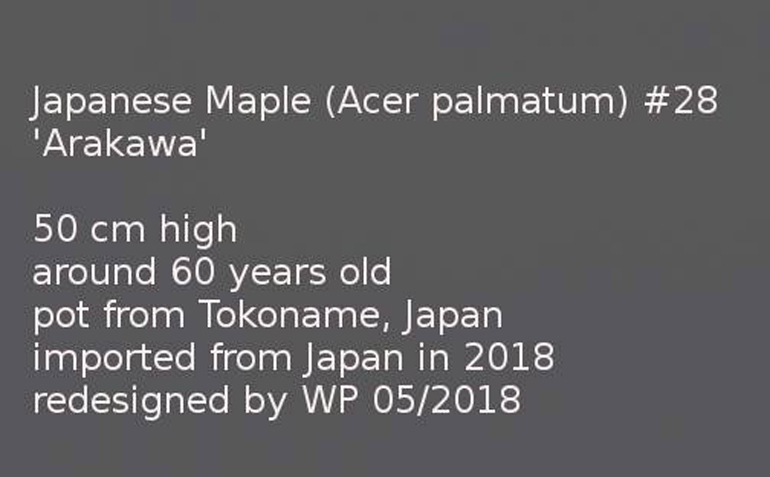 50 cm is just shy of 20 inches.