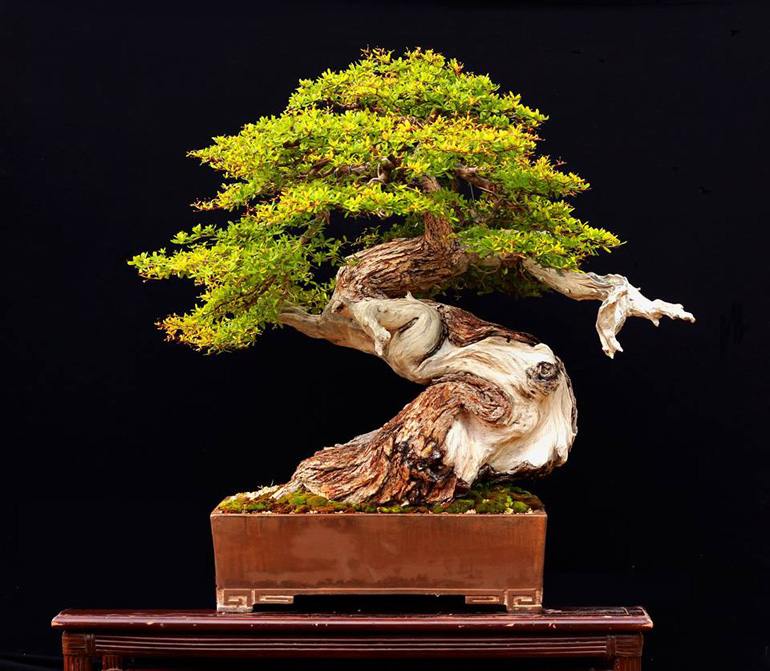 The serpent is hiding in plain sight. This magnificent tree belongs to Enrique Castaño, who has this to say about it: "This (Terminalia ucarillo) got the name Kukulcan from the Mayan mythology, Kukulcan was one of the serpents with feathers, kind of like a dragon." The more I look at this tree, the more I notice - in addition to its sheer power - how well it flows from the well chosen pot and the nicely tapered trunk to the relaxed (there's that word again - see yesterday) well balanced foliage with all the elements tying together so nicely.
Might as well stay in Mexico for another day (see yesterday). This time it's three trees by our friend, Enrique Castaño. Enrique is from Mérida, Yucatan, Mexico. In addition to being an accomplished bonsai artist and a postdoc researcher at Harvard, Enrique is the author of Botany for Bonsai.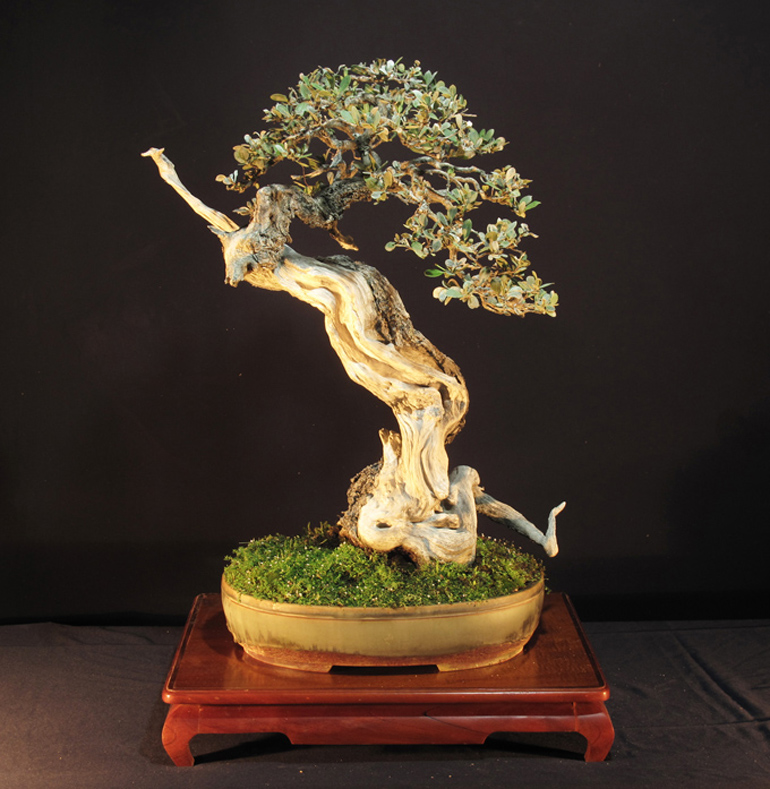 This Buttonwood is the cover tree for Enrique's Botany for Bonsai. Available at Stone Lantern.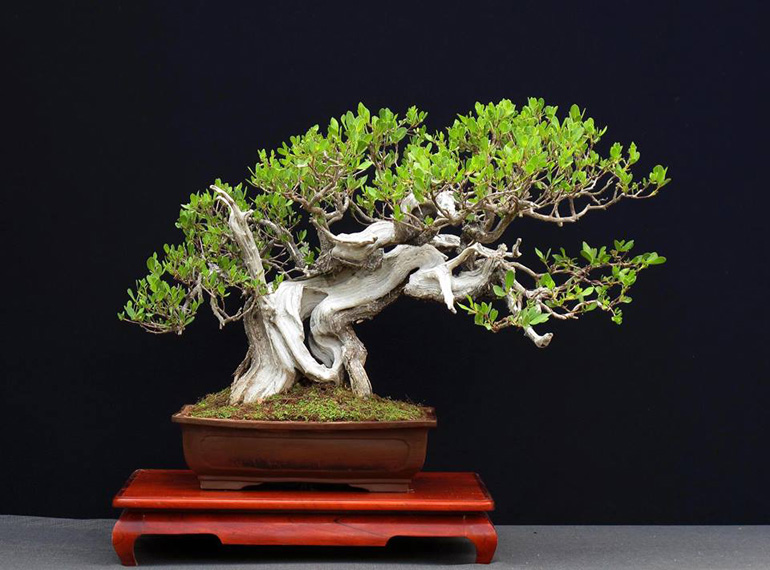 Another Buttonwood by Enrique