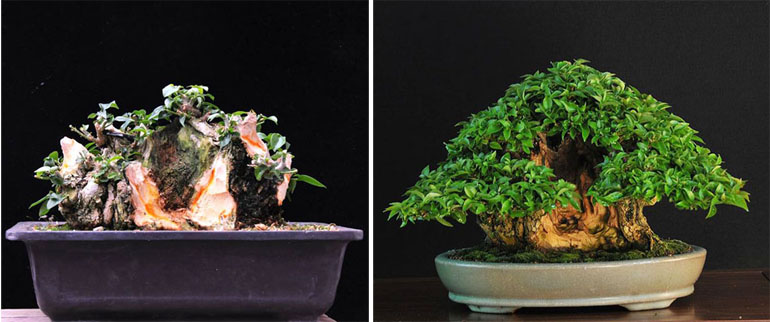 Bougainvillea, before and after. Now you know how Suthin gets those thick trunks on such small bonsai... hint, he cuts older larger plants way back (obviously, there's more to it than just that, but you have to start somewhere). This works best with tropicals that can handle the stress and have no problem putting out new buds
Continuing with Suthin Sukosolvisit's bonsai (see yesterday's  post). I borrowed these photos from a post we did on some of Suthin's tropicals back in March 2015 (with some doctoring and rearranging today). To enjoy more of what Suthin is up to, you can visit him on facebook and his website.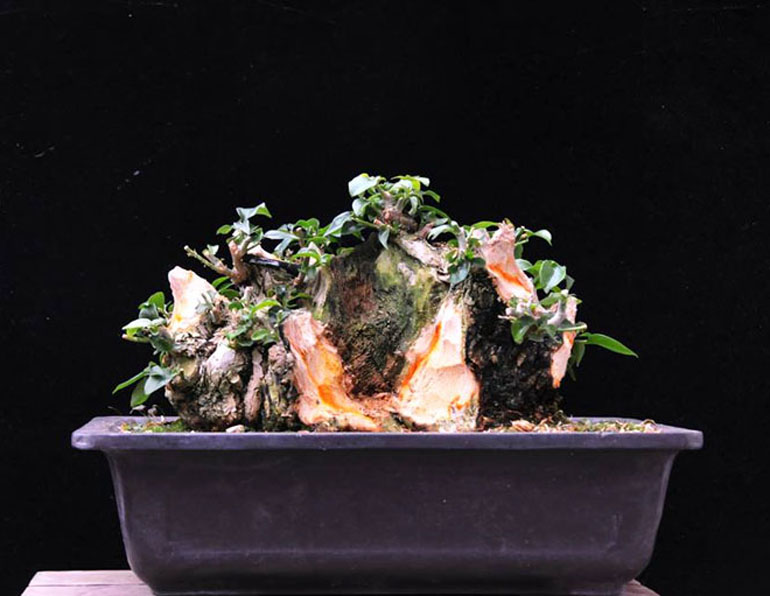 Before. Could this be the same Bougainvillea as the one below? 

After. This Bougainvillea is an impressive little tree with or without flowers. Still, it would be nice to see it in full bloom, We'll keep our eyes open and let you know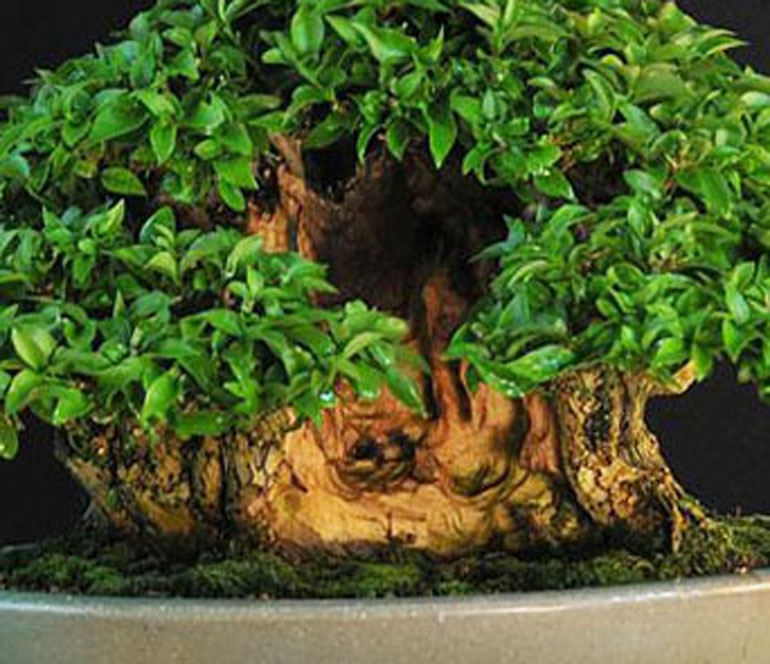 Closeup of the trunk and a peek into the hole in the center of the foliage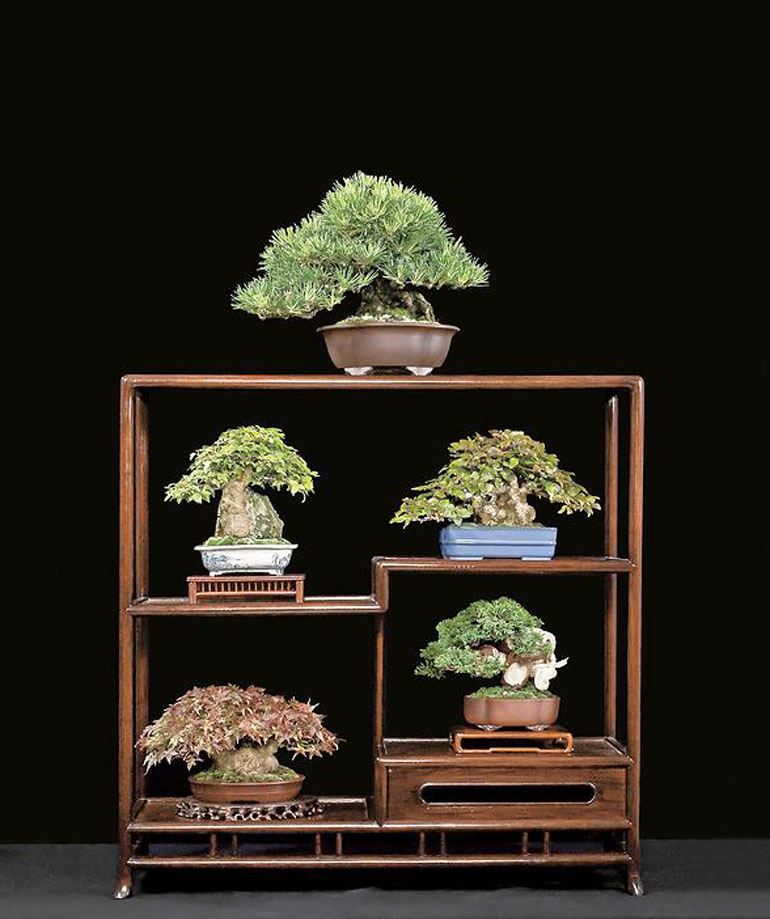 Suthin may be best known for his Shohin bonsai displays. This photo is also from Suthin's website. It was taken by Joe Noga