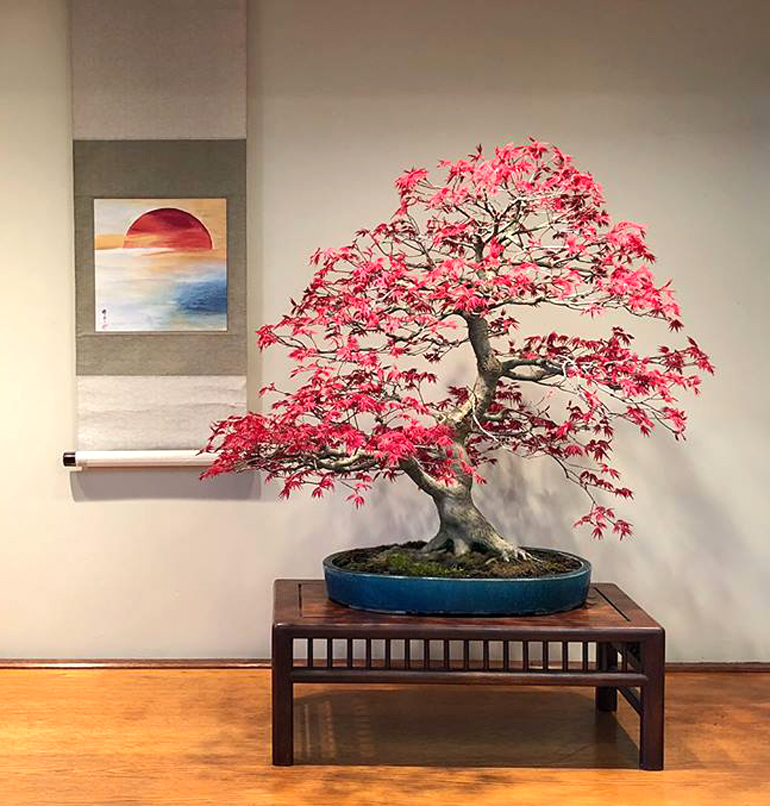 This brilliant Deshojo Japanese maple (Acer palmatum  var. Deshojo) and the equally brilliant rising sun scroll belong to Bill Valavanis.
All the photos shown here were borrowed from Bill Valavanis' timeline. Here's Bill's caption… "Alcove display for tonight's Introductory to Classical Bonsai Course. Deshojo Japanese maple displayed with a ripe strawberry accessory. Although the rising sun theme hanging scroll is generally only used once a year in Japan on New Year's Day, it was used tonight to celebrate the bright sun and 85F weather we enjoyed during the day."
By the way, Bill Valavanis is, in addition to being a highly respected bonsai artist and teacher, the founder and primary force behind the U.S. National Bonsai Exhibitions
Continued below…
–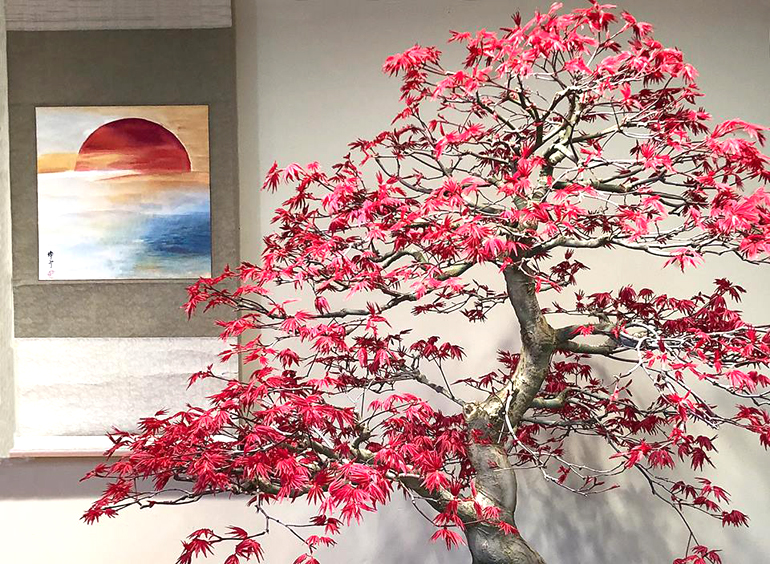 Great close up
It's time to remind you about the 6th U.S. National Bonsai Exhibition. It's the premier North American celebration of bonsai. The one event you don't want to miss and it's only four months away (Sept 8th and 9th). We look forward to seeing you there!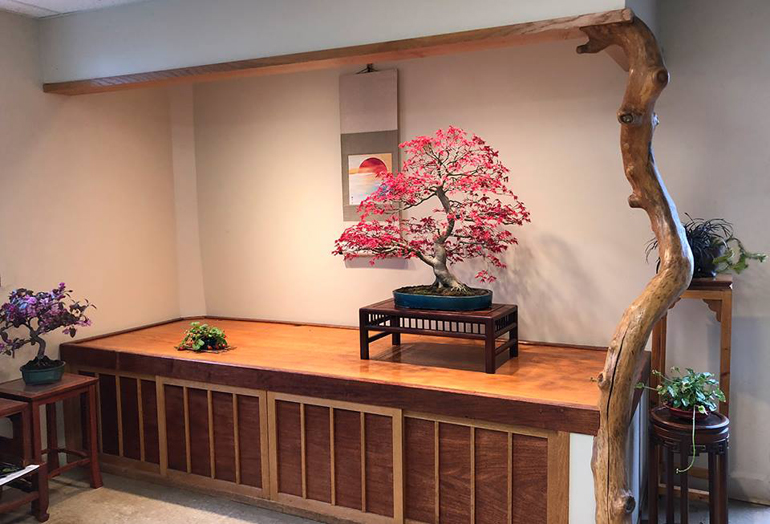 Bill's display alcove (Tokonama in Japanese)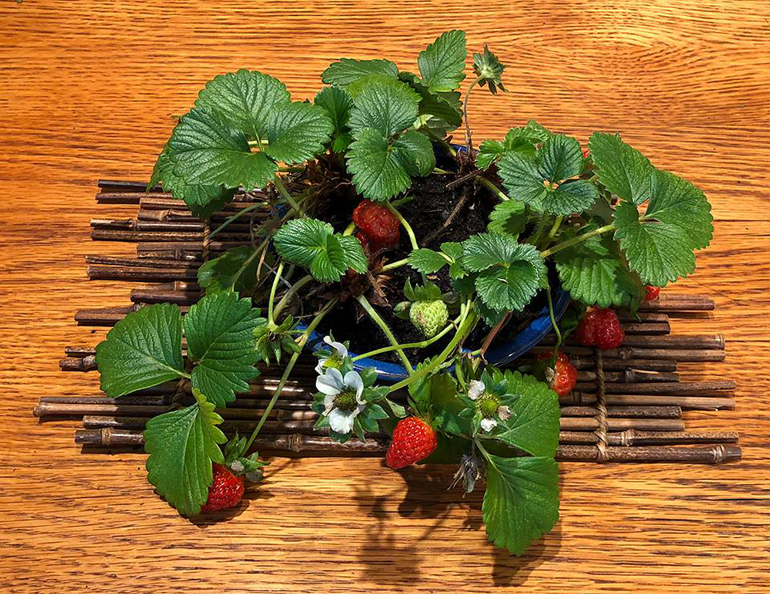 Strawberries anyone? This sumptuous companion is a perfect fit with the rest of the display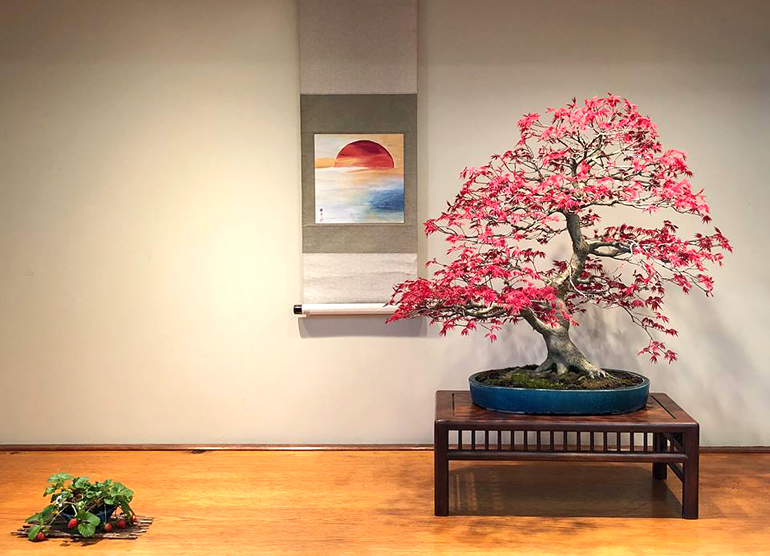 The three main elements