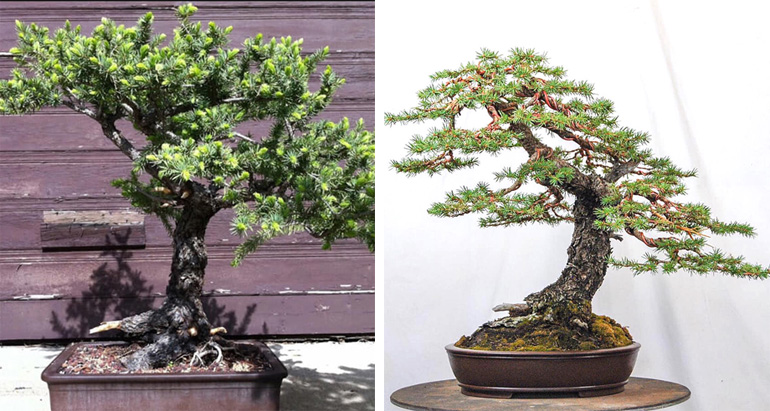 Here's what Todd Schlafer wrote about this transformation... "Before and after - Colorado Blue Spruce. This tree has a lot of sentimental value. This tree was given to me by Jerry Morris. We had dug several trees and after work I went to his greenhouse to build boxes and get them reestablished. At the end he said 'Why don't you just take this one home." I was ecstatic! Structure was set in 2010 with @bonsaimirai and I wired it out on my own. It's fun to see the progression of the tree and my eye." From Todd's fb timeline
It's not easy to see the potential that Todd Schlafer saw when you look at before photo of this collected Colorado blue spruce (Picea pungens). Todd provided one photo part way through the process (below), but you'll have to fill in the gaps if you want to fully understand how he got from before to after.
–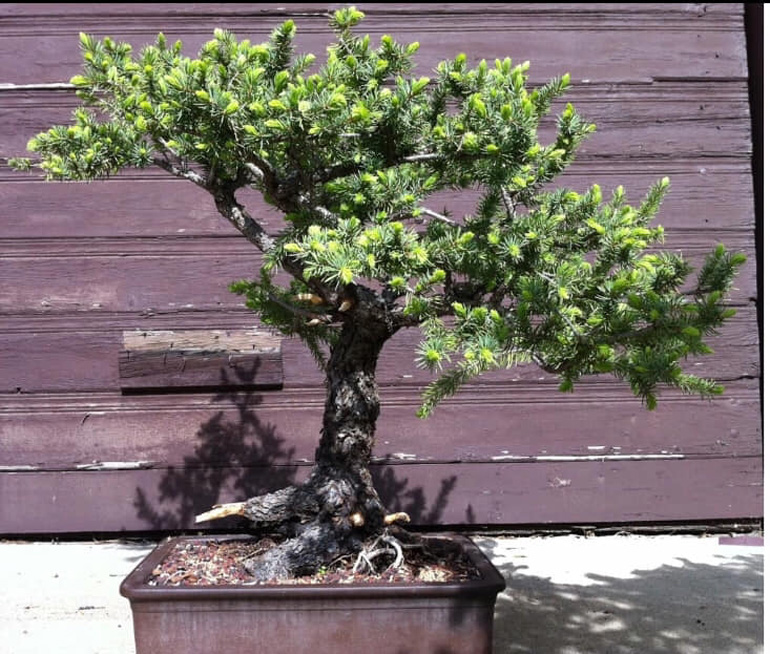 Before. The trunk looks a lot straighter than in the after photo (below)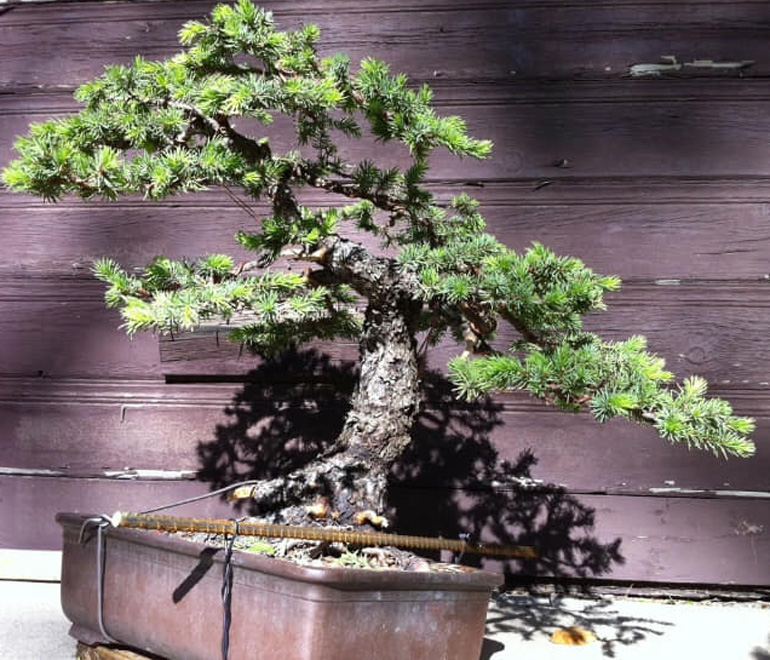 Getting there. A lot has happened between the before photo and this one. You might notice the rebar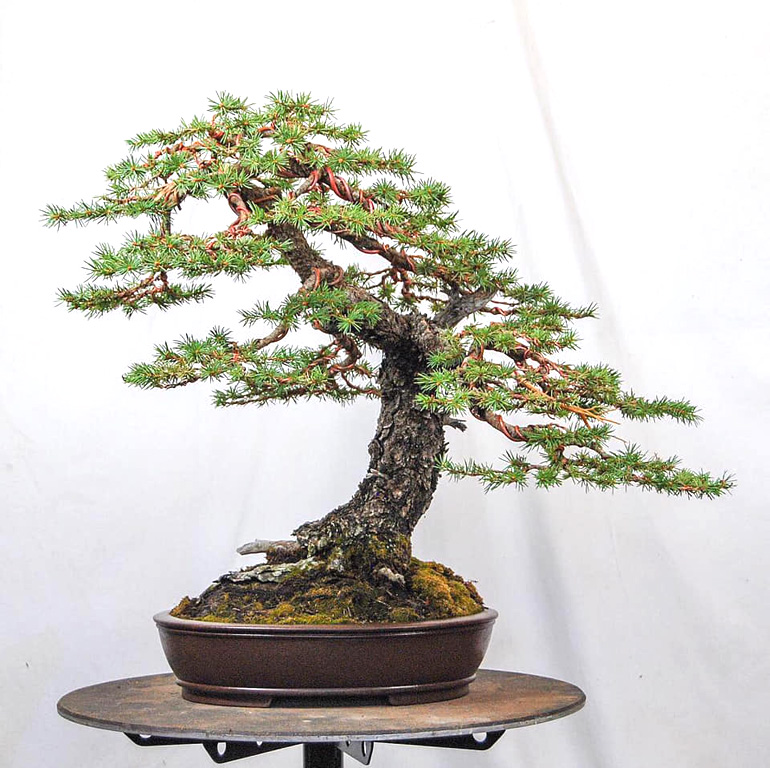 After. You can tell by little jin (piece of deadwood) sticking out, that the view is very close to the view in the before photo with its straight trunk. So how did we get that soft curve in the trunk?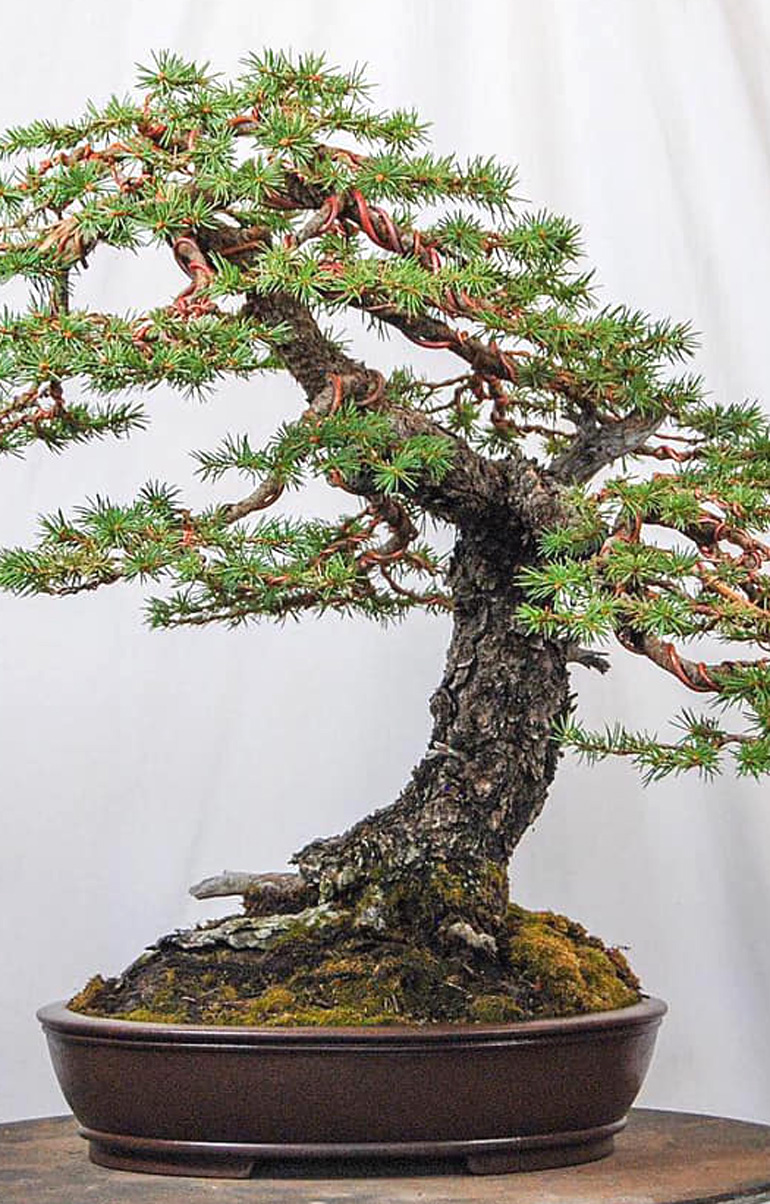 Closeup of the trunk and bark.