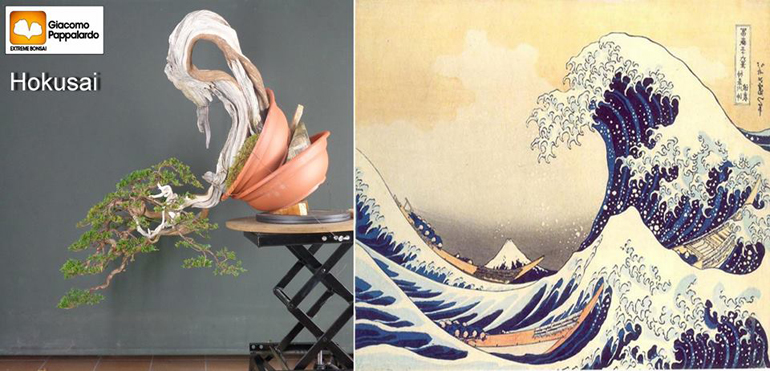 Perfect! The tree is a Savin juniper (Juniperus sabina) and you already know the painting.
Before I realized that Gaicomo Pappalardo's bonsai nursery is called Extreme Bonsai, I was taken with how unusual many of his trees are. Now it all make sense.
Today we've got three of Gaicomo's Junipers that caught my eye. If you'd like to see more, you might want to visit Extreme Bonsai's website or facebook timeline. Or in person if you're ever in A Coruña, Spain.
Tuesday, May 15th at 11:59pm EDT
–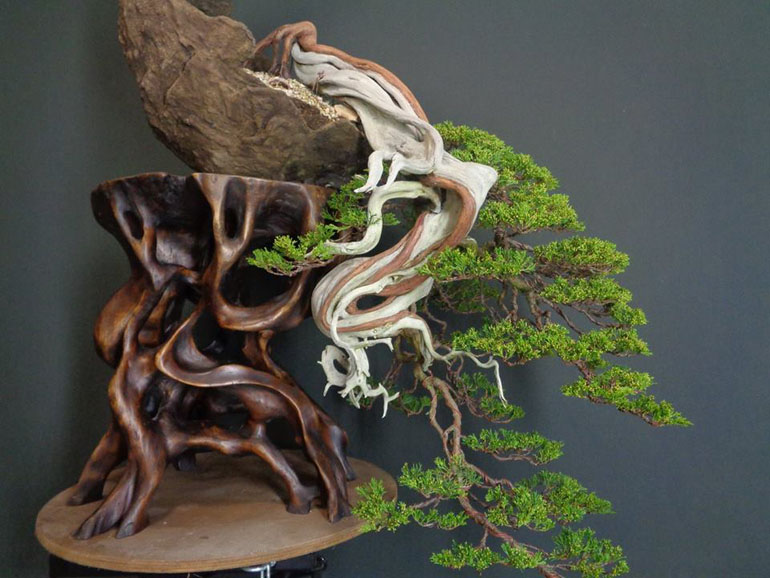 Another wild and wonderful full cascade Juniperus sabina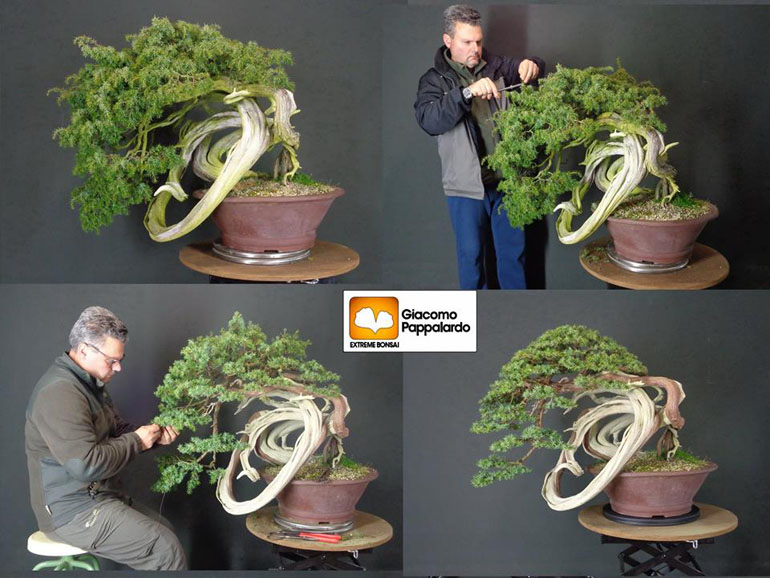 Giacomo calls this series 'Breakfast with donuts' If you look inside the big circle, you'll see a smaller circle. Thus donuts rather than donut? It looks like another juniper, but he doesn't say what type.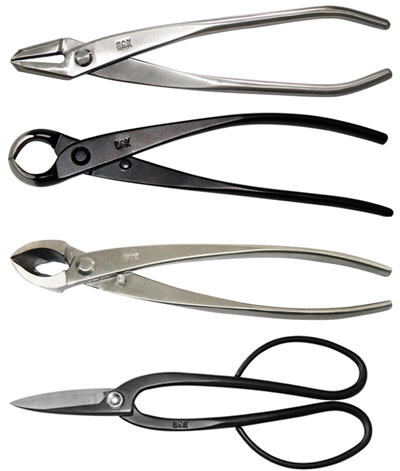 quality materials and craftsmanship
make for precision, durability and beauty
at exceptionally reasonable prices
now even more reasonable


–