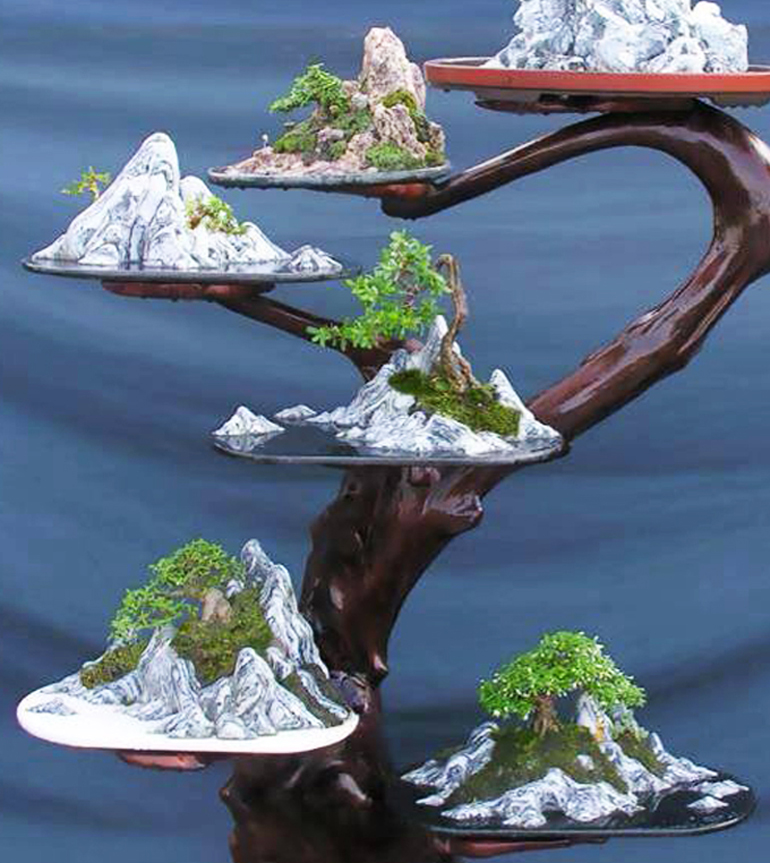 Floating mountains with trees. I originally thought the trees with their tiny leaves might be boxwoods, but upon closer inspection, I think they are probably Serissas. This photo is a closeup from the photo just below.
This unusual and creative arrangement was posted by Aus Bonsai on facebook. It would be nice to know who the artist is, but Aus makes no mention of the artist or even provide a link to their source. If this were the first time, we wouldn't mention it, but Aus Bonsai often fails in this regard (it's one thing to not be able to hunt down the artist, but a whole other thing to not even provide a link to their source)*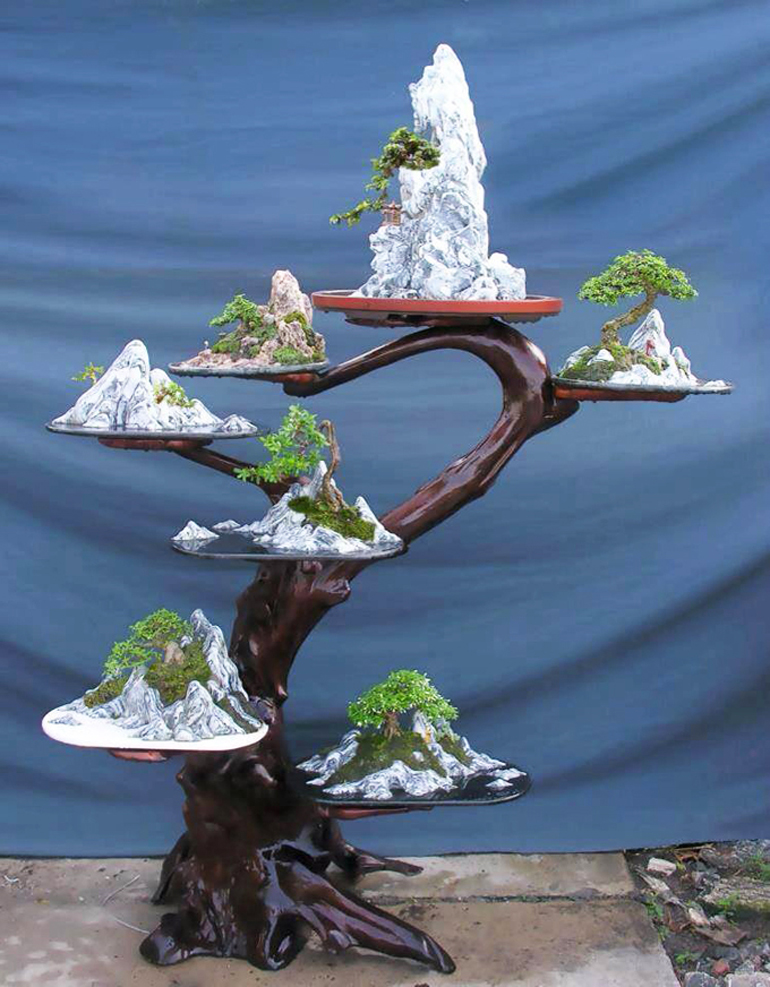 I like the way each planting looks like it could stand alone, and the way they all work together (even given the one with the mismatched rock).
A closer (fuzzier too) look to try to determine what the tree is. Is that a flower and some buds? Could it be a Serissa?
*This does beg the question of why we would bother to pass this along without attribution or even a link to original source. This is an ongoing issue when you try to post everyday and you find distinctive bonsai (like this one) worthy of sharing. Beyond that, I feel strongly about the importance of attribution, or at least links, and use Bark as an opportunity to bring the issue up from time to time. 
By the way, I did a google image search, but came up with Aus Bonsai and Bonsai Bark. Not much help.