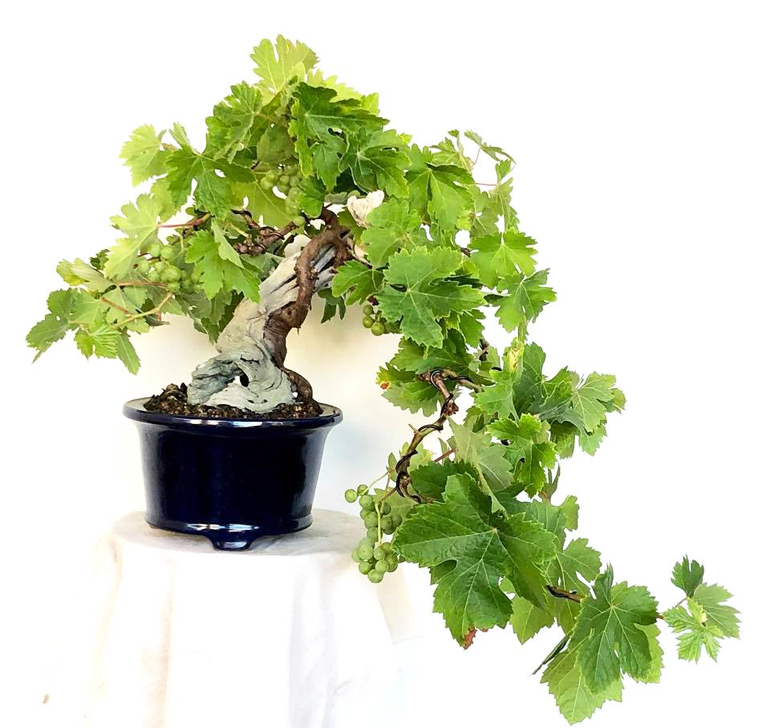 We don't see grape bonsai that often and of the ones we have seen, this one is in a league of its own. Even if it weren't a grape, the well-tapered trunk with its powerful base, beautifully carved deadwood, undulating live vein* and long cascading branch present an impressive picture. And then there are the grapes! The artist is Juan Antonio Pérez. He doesn't list the varietal
I'm always a little stoked when we discover a new bonsai artist (new to me and Bonsai Bark, that is). His name is Juan Antonio Pérez and he lives in  El Puerto de Santa María, Spain. The discovery started when I stumbled upon the grape (above) on Magdalena Chiavazza's timeline. She's a good resource (she attributes!) and to repeat myself, grape bonsai, let alone such a good one, are few and far between.
Just two trees today. Stay posted for some more by Juan Antonio Pérez tomorrow.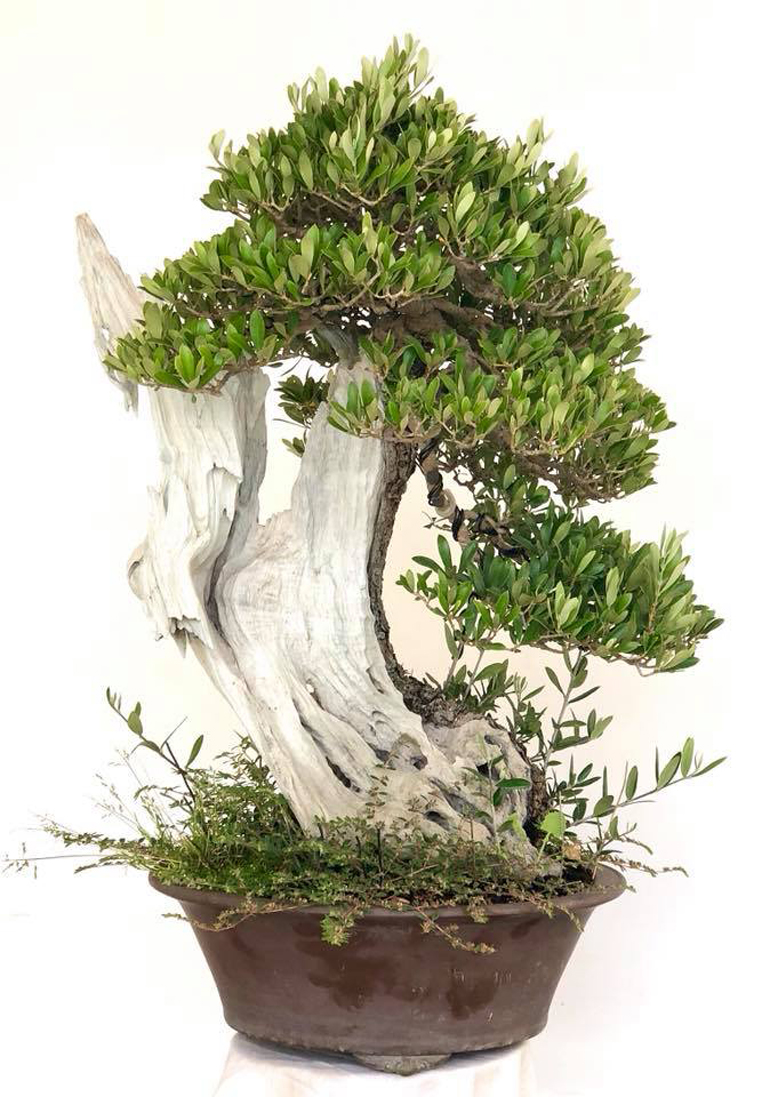 Juan Antonio's caption... Seguimos con la faena. "Hermes". (We're still on the job, "Hermes"**). When I first glimpsed this bonsai, I thought it was a Buttonwood (Conocarpus erectus). But then I noticed the leaves were too small and remembered that Juan Antonio Pérez lives in Spain, where there are no native Buttonwoods, but where Olives abound and such strong trunks are common. I'm not sure if I've ever seen a bonsai that includes so many new shoots growing from the roots and base of the trunk (they could be sacrifice branches, but then the nebari is already so thick, so why bother?)
*Could this be a Tanuki (Phoenix graft)?
**Hermes Greek messenger of the gods, god of trade, thieves, travelers, sports, athletes, border crossings, guide to the Underworld