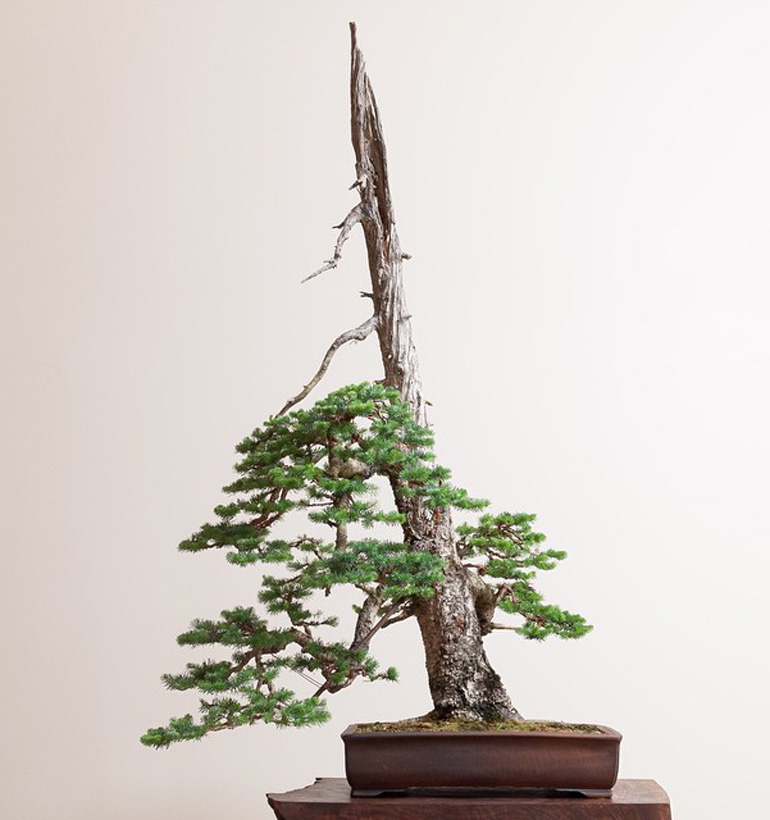 It's not that often that you'll find a tree with with the top half of the trunk deadwood. When you do, and in the right hands, the result can be striking. It's a Subalpine Fir (Abies lasiocarpa) that belongs to Ryan Neil (Bonsai Mirai). All the photos in this post are from Ryan's facebook photos.
One of the things I like about Ryan Neil's photos are his close-ups. It doesn't hurt that his trees are phenomenal and so well photographed in the first place. But then to show such vivid close-ups invites you in further. Like you are there in the studio.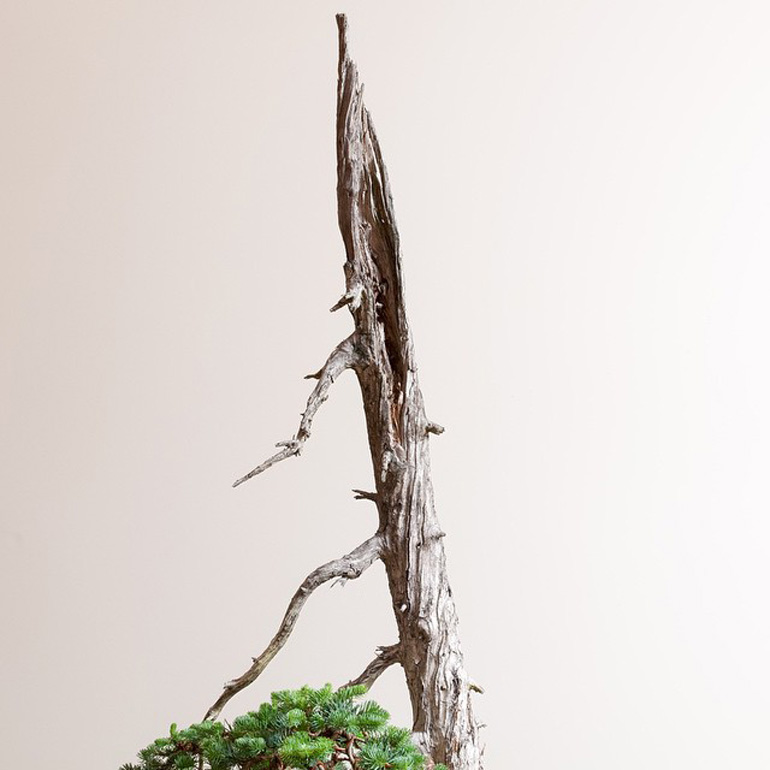 Close up. Here's Ryan's caption: "Sub alpine fir, Abies lasiocarpa collected in the Washington Cascades. The dead top and contorted branches tell of the rugged alpine environment."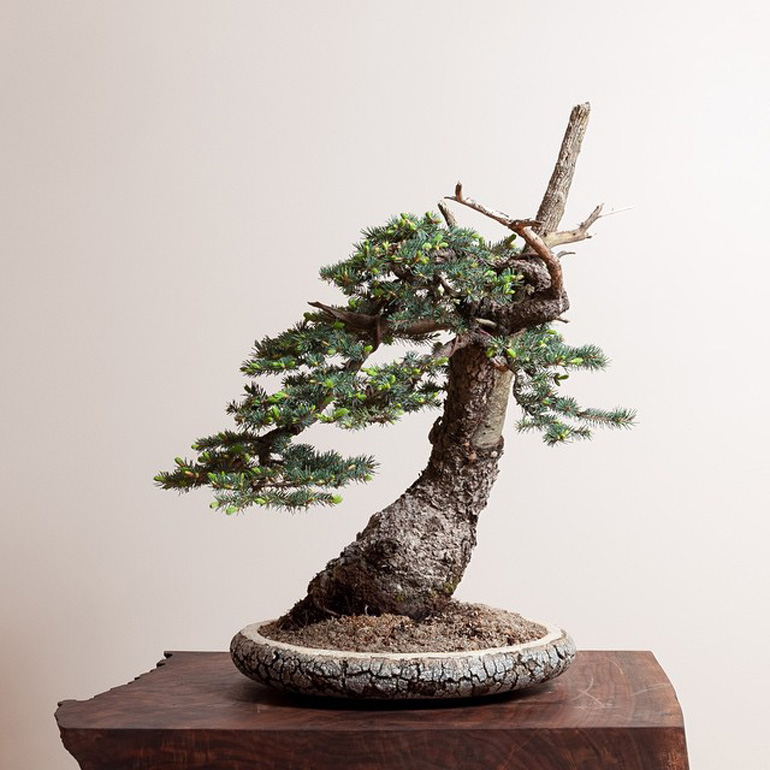 Ryan's caption: "Colorado Blue Spruce. Picea pungens. Collected from the Rocky Mountains. | This tree is nostalgic for me, having grown up in Colorado. Spruce are part of the landscape of my childhood."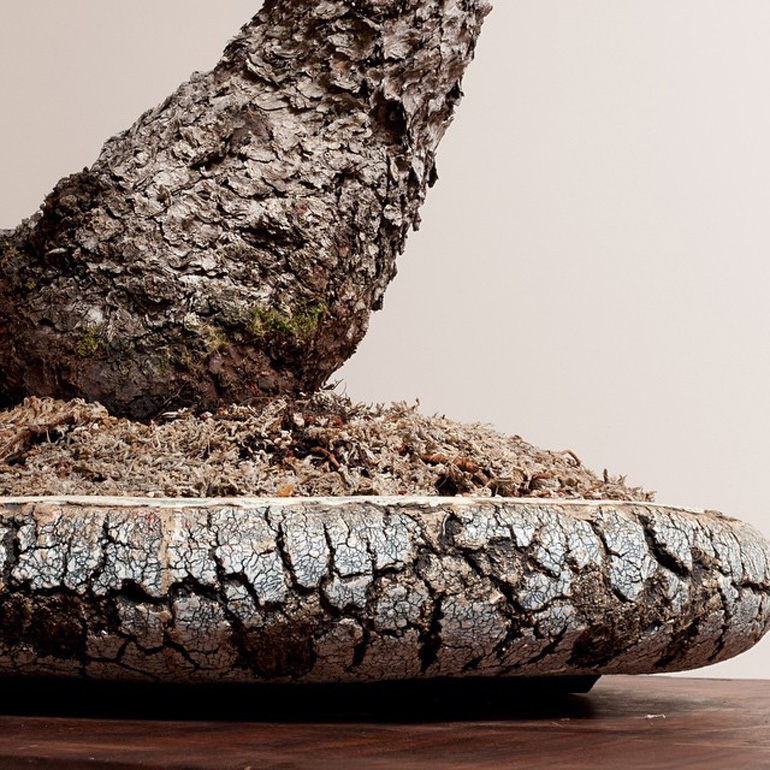 A piece of trunk a piece of pot. A different kind of close-up. Here's Ryan's caption: "Bon-sai means "tree in tray" in Japanese. The container is just as vital to a composition as the tree itself. When a tree and container are well-matched, the union is transformative, as with this pot by Austrian ceramicist Horst Heinzlreiter and its Colorado Blue Spruce."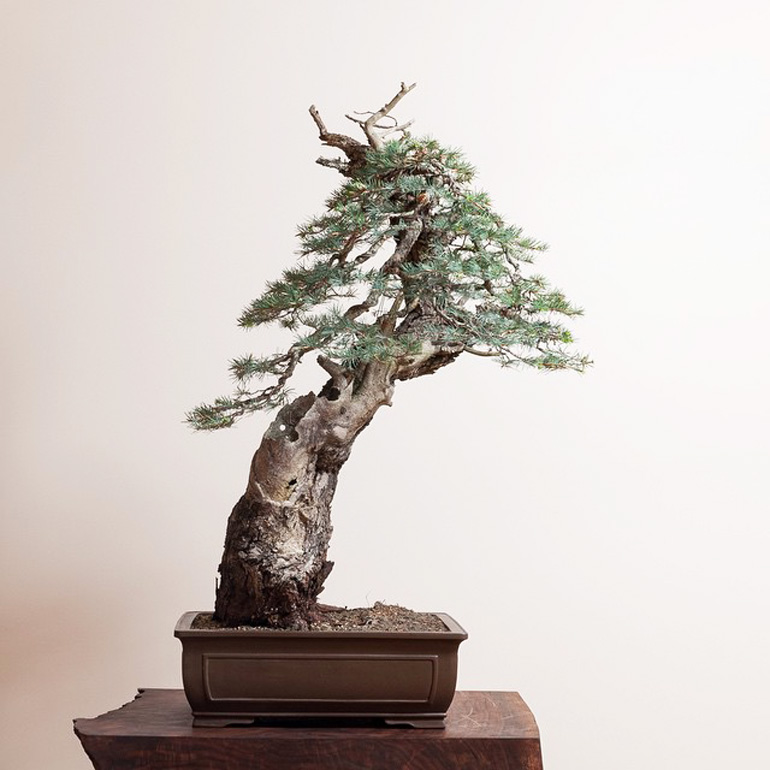 This one is a Douglas fir. Ryan's caption is below.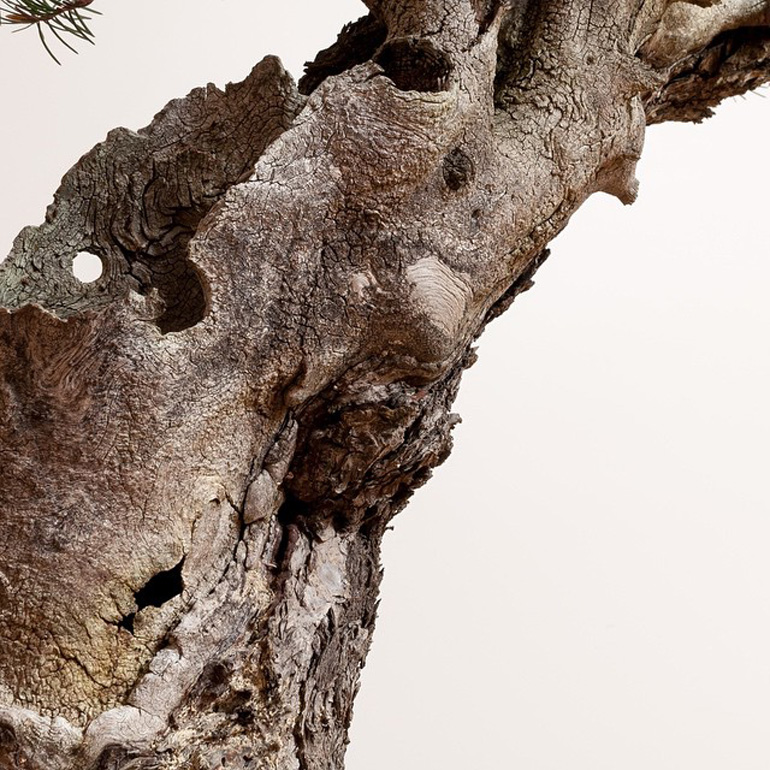 "The Douglas Fir is hypothesized to have been the tallest tree in the world, even taller than the Redwood. But no one knows for sure because the old growth Douglas Firs were all cut down before anyone had the tools to accurately measure. This stunted Doug Fir likely lived back when those Giants stood tall."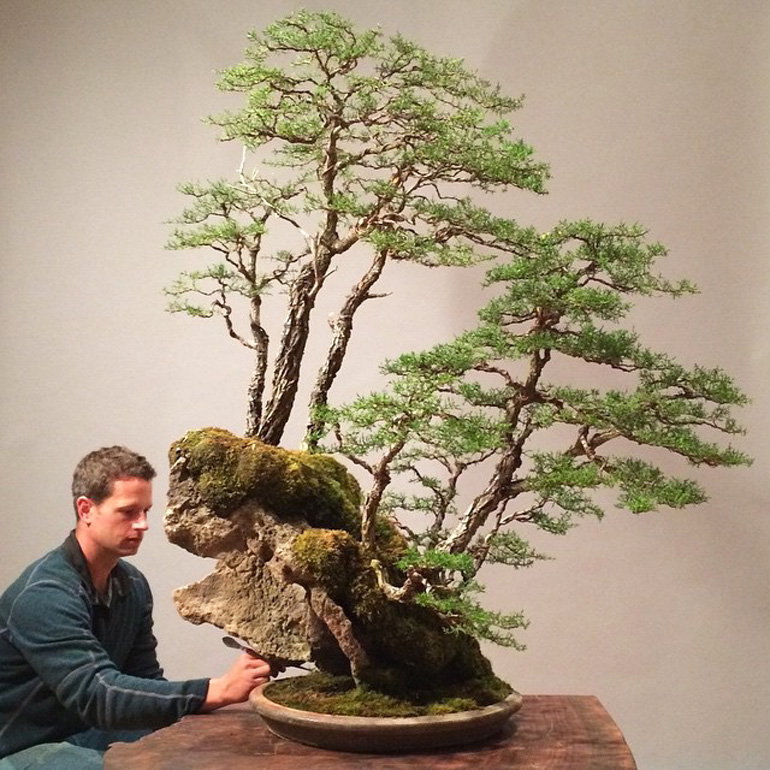 That's Ryan posing for a professional photo with a one of the most amazing root-on-rock plantings I've ever seen. Here's his caption: "In the studio today with @hornbecker shooting for the Artisans Cup promotional material." He doesn't say what the tree's are.