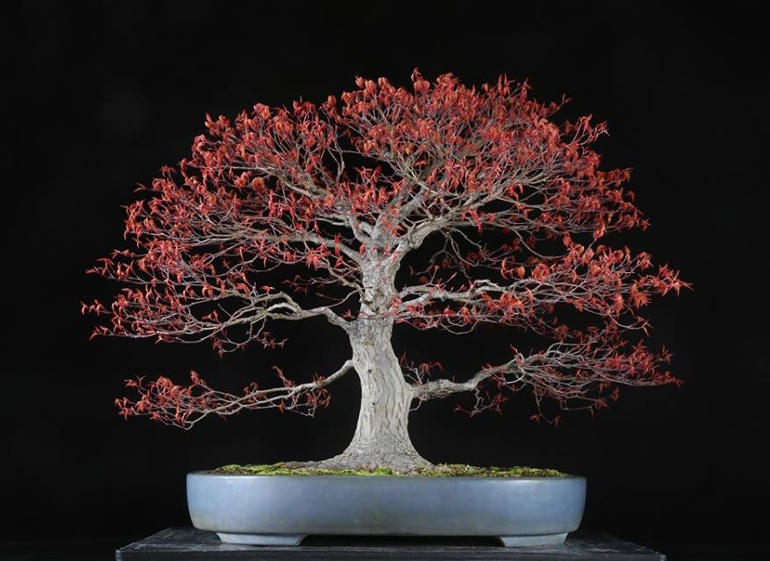 One possible front view of a freshly leafing Japanese maple. But this is not just any Japanese maple; it's an exceptional one and it's in an exceptional (and probably very expensive) pot. I borrowed this photo and the others shown here from Michael Bonsai. Michael doesn't mention the artist or owner, but we'll give him a pass as he is a very good source for professional quality photos of excellent Japanese bonsai.
If you're a bonsai enthusiast, spring starts when buds begin to swell. Here in northern Vermont, trees in the ground aren't quite there yet, but my trees that are just out of winter storage certainly are. Time to start repotting
We won't go too far into the optimal time to repot, as variables abound, though many bonsai artists say the best time is when the new buds are just starting to swell, while others don't hesitate to repot when the leaves are already opening. And then there are those who transplant even later. I guess it depends on your confidence, knowledge and how much root pruning is necessary.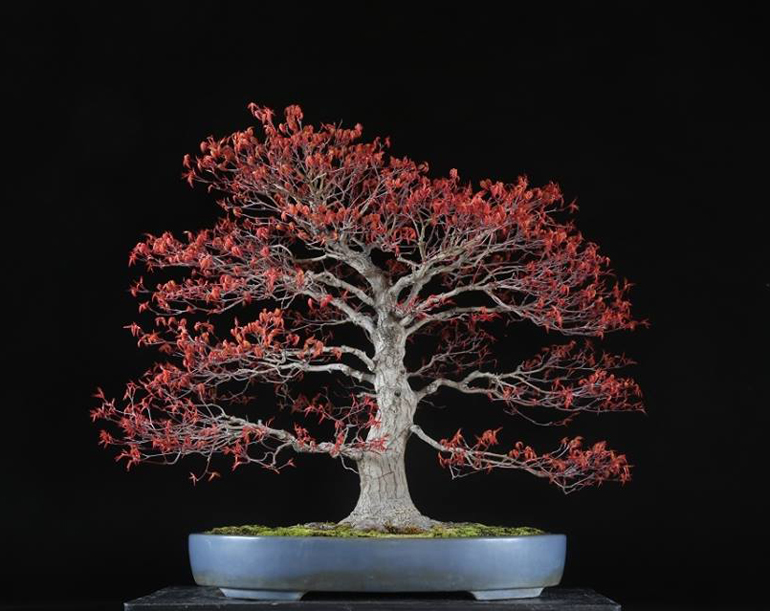 The other side and other possible front. Because the pot is oblong, right now there are only two possible fronts (best views) for this tree. However if it were in a round pot (or if you want to repot it), then we might change our mind on best view (speaking of, there are differing opinions on the whole notion of front and back and so forth, but we won't get into that here)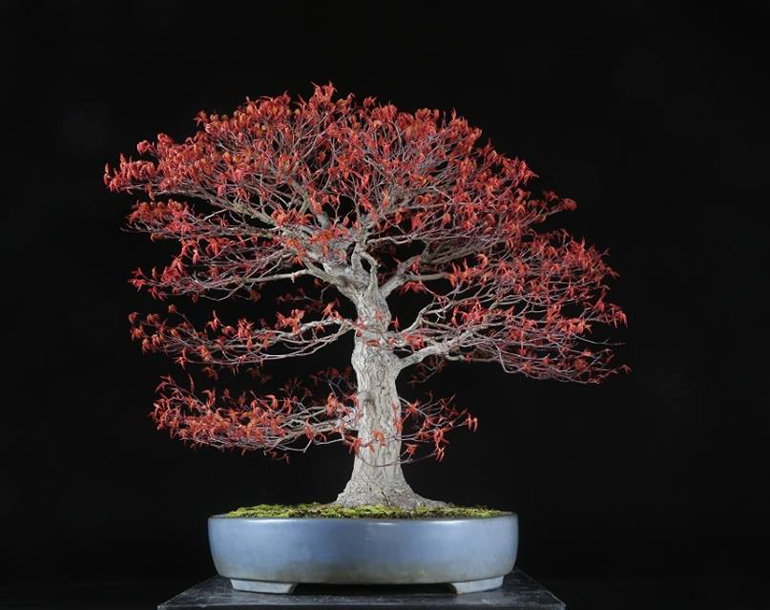 Because of the pot, you'd call this a side view, But could this be the front if you repotted?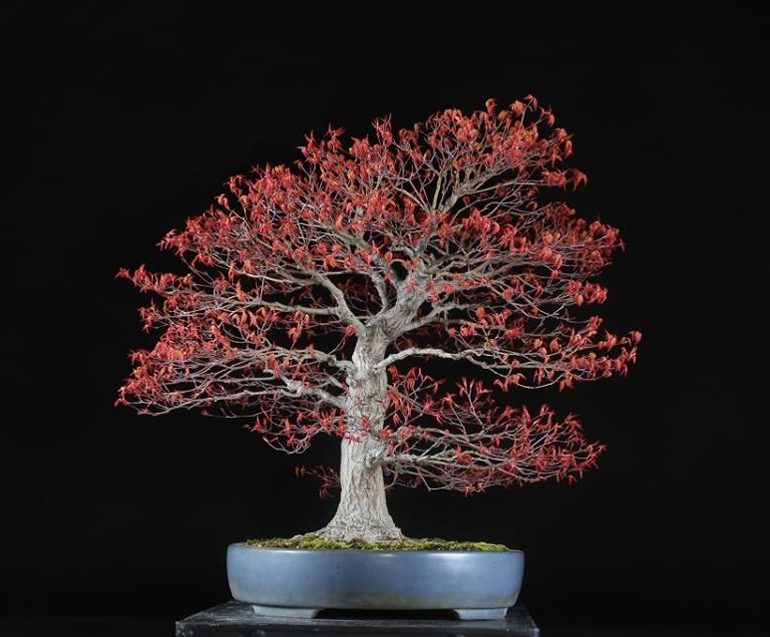 The other side and perhaps another possible front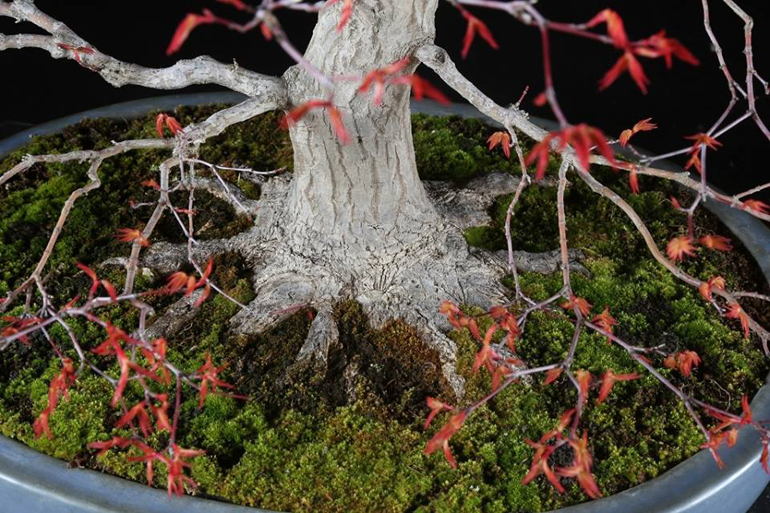 Great nebari. The work of a top flight bonsai artist/technician
 

–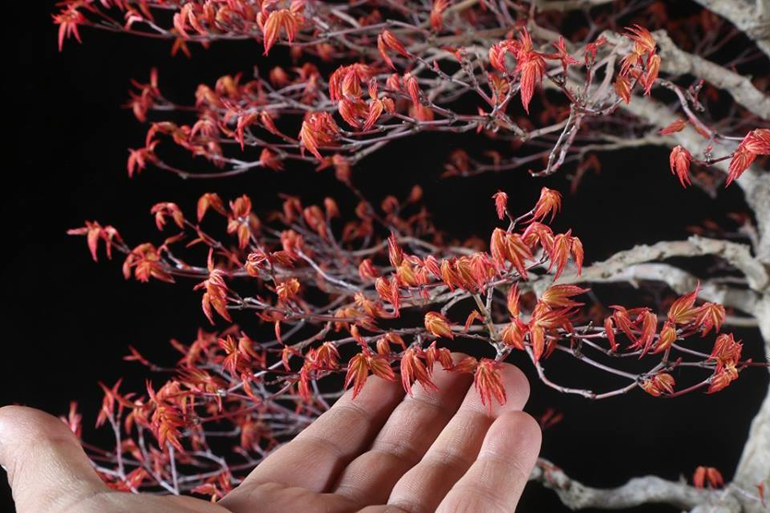 Tender new leaves