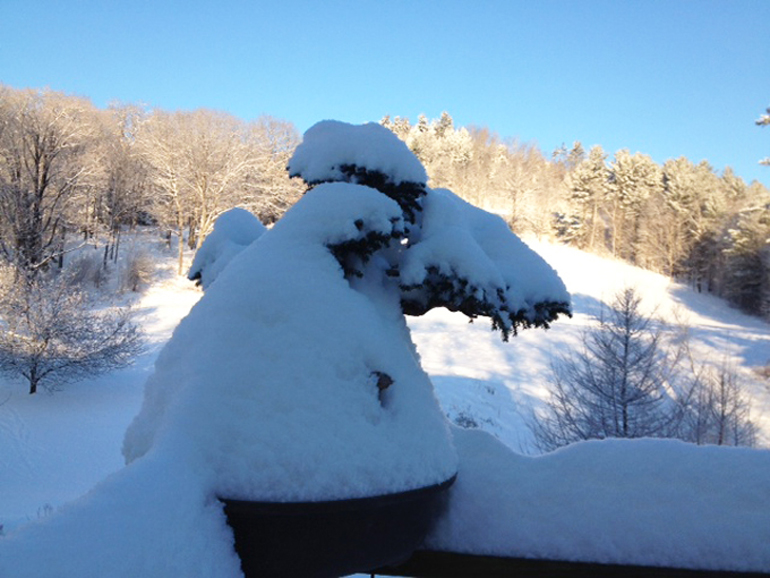 I don't know if this qualifies as a Christmas tree, but it does give you a pretty good idea of what northern Vermont looks like this time of year (this photo was taken several years ago... it rained last night and melted most of the snow* and the sky is grey... oh well).
I hope you and your loved ones are enjoying a relaxing Holiday Season (easier said than done!) and that you have a Merry Christmas, Happy Hanukkah (a little late), Sweet Solstice (today) and whatever you might celebrate.  And that you enjoy a Happy, Healthy and Prosperous New Year.
If you've been around for a while you might recognize the photos shown here. Busy with a thousand loose ends, so rather that put together a new post, I borrowed this one from 2013 (with a few revisions)
*If you field grow bonsai and you live where temperature can get down to -30F (-34C) or even lower some years, you want a deep snow cover before the real cold sets in. So rain this time of year is unwelcome.