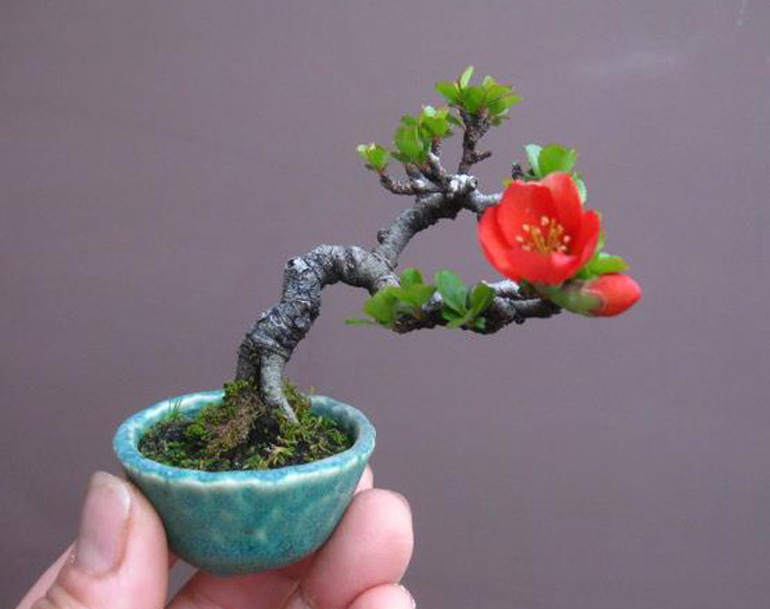 This little Japanese quince (Chaenomeles speciosa) looks old and yet is so small. I know I've mentioned this before, but there's something about the brilliance and purity of quince flowers.
Time to visit Haruyosi, one of our all time favorites, especially when it comes to very small bonsai. Some of these photos were just taken in the last few days and others are from years gone by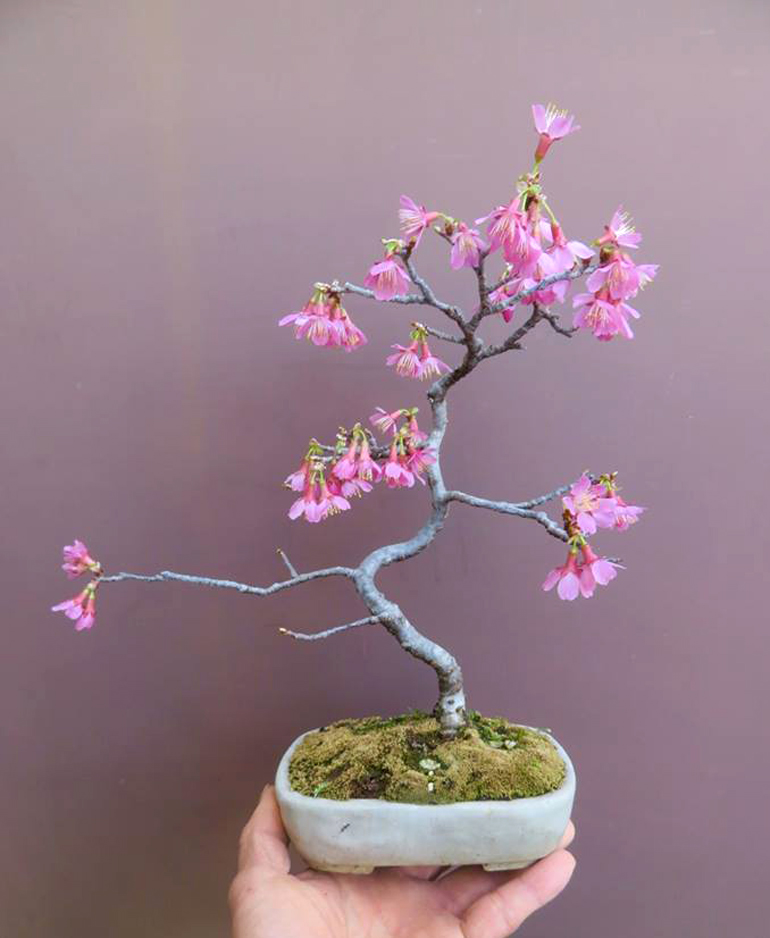 This photo was take two days ago (March 3rd). Here's Haruyosi's caption... "This cherry tree 'Okame' bloomed half a month earlier than last year. (Prunus incamp cv. Okame)"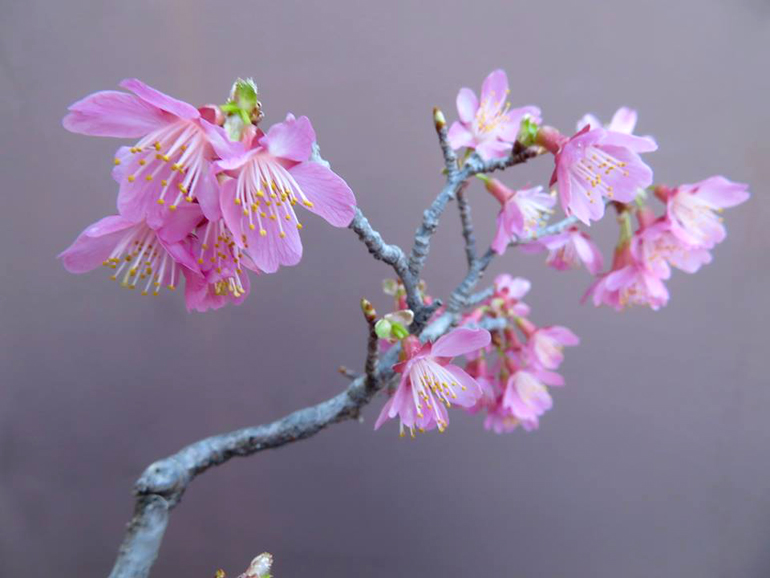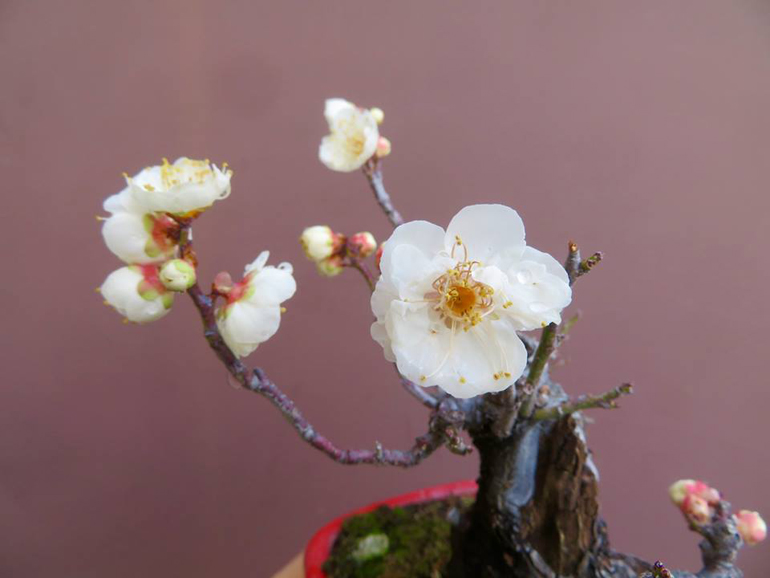 Prunus mume. I like this shot with just a touch of the pot showing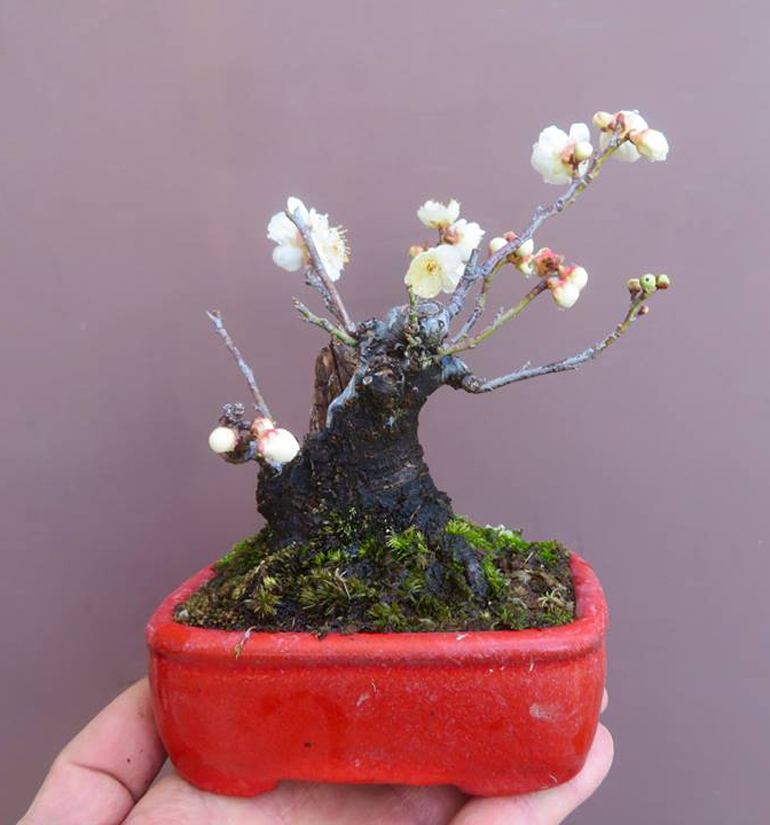 Here the whole tree in its brilliant red pot. Red pots are unusual in bonsai. The glaze is expensive and such a strong color can distract from even the most brilliant tree.
–
More delicate spring beauty. This time the pot is yellow. It turns out that, like red pots, yellow pots aren't all that common. The tree is Malus halliana (Hall's crapapple).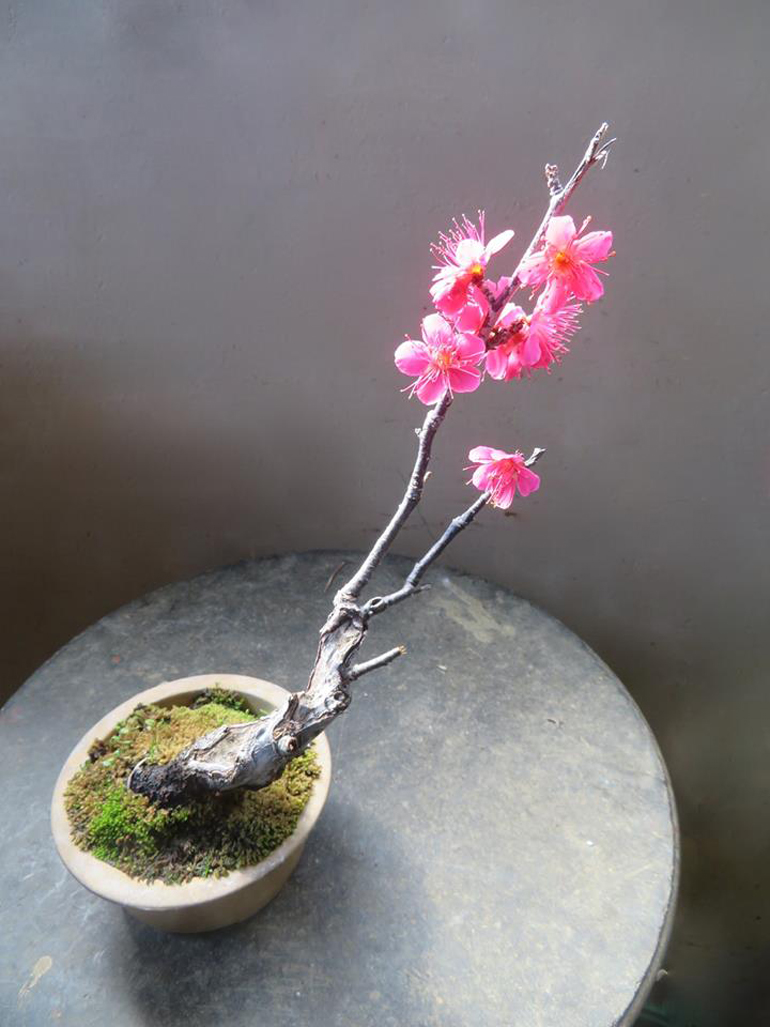 Another Prunus mume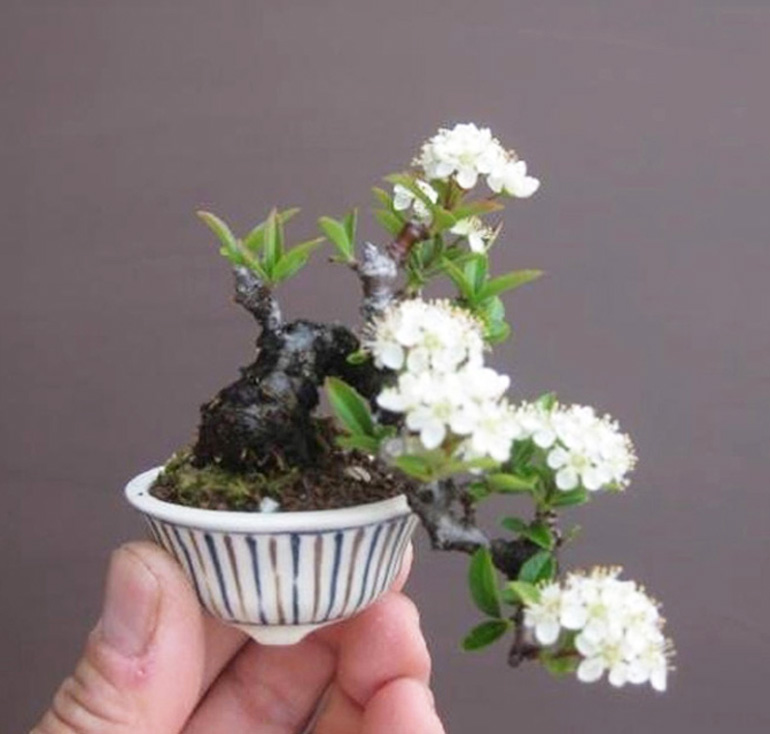 I think this one qualifies as Mame ('bean' in Japanese), a common word for the smallest bonsai. Both the tree (Pyracatha) and pot are by Haruyosi.


Just another of Haruyosi's masterpiece pots. Red and yellow together, but I guess you probably noticed.