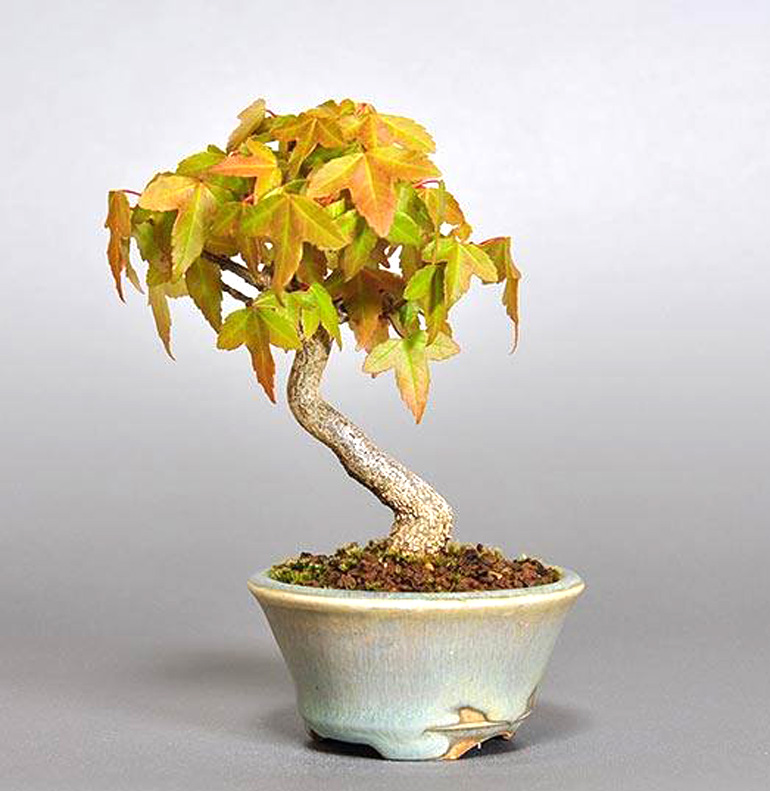 This little Trident maple (Acer Buergerianum) is just 10.8cm tall (4.3"). It was started from seed twelve years ago. Hiroshi is a potter, so you might assume that the pots shown here are his, though I couldn't make much sense of the translations provided with the photos. Hiroshi refers to the pots as a Maru Bonsai Bowl / Guó Jing Masako. Maru simply means round and I couldn't find anything when I searched Guó Jing Masako, though if you search Masako pottery you will get some results (where's Ryan Bell when you need him?).
We can't stay away from miniature bonsai for long. This time Hiroshi Kuni's tiny trees. If the name it familiar, it might be because we featured Hiroshi's bonsai just four weeks ago. And just in case you're wondering about the title, Mame a common name for miniature bonsai translates as 'bean.'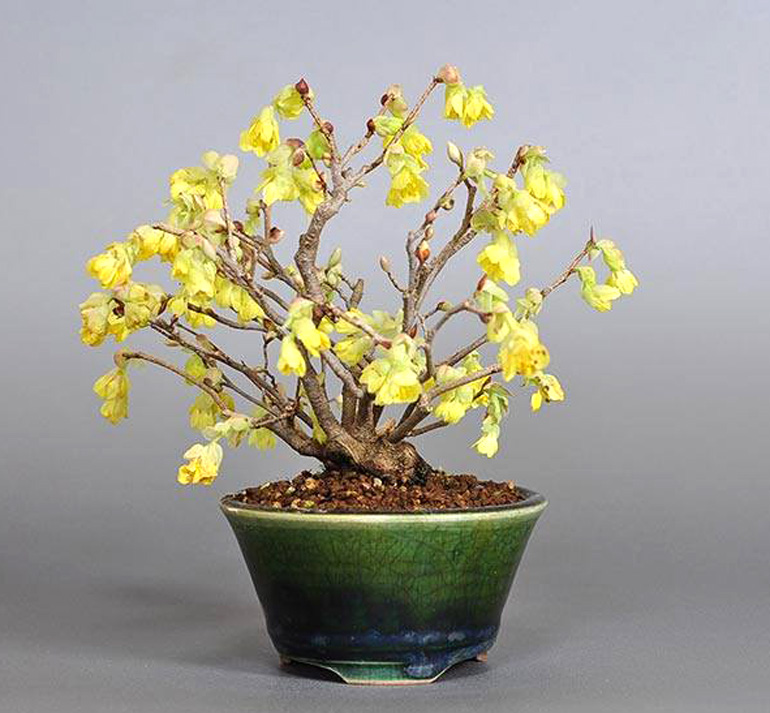 This one is a Buttercup winter hazel (Corylopis pauciflora). The Japanese name is Hyuga mizuki. The tree is 12.5 cm tall (5"). The information provided on the pot is the same as the information provided on the Trident maple pot above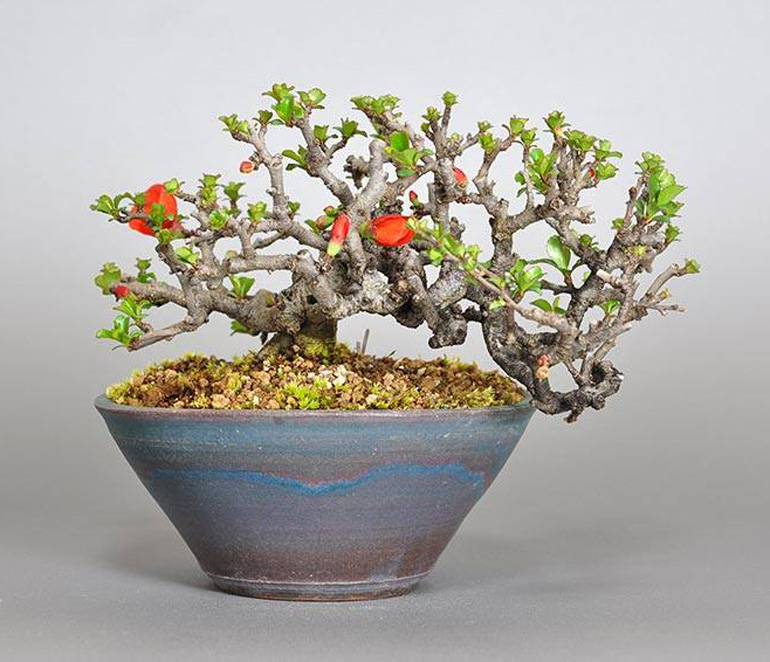 This Chojubai flowering quince (Chaenomeles speciosa var Chojubai) is just 9.5 cm tall (3.75"). See the Trident maple above for information on the pot.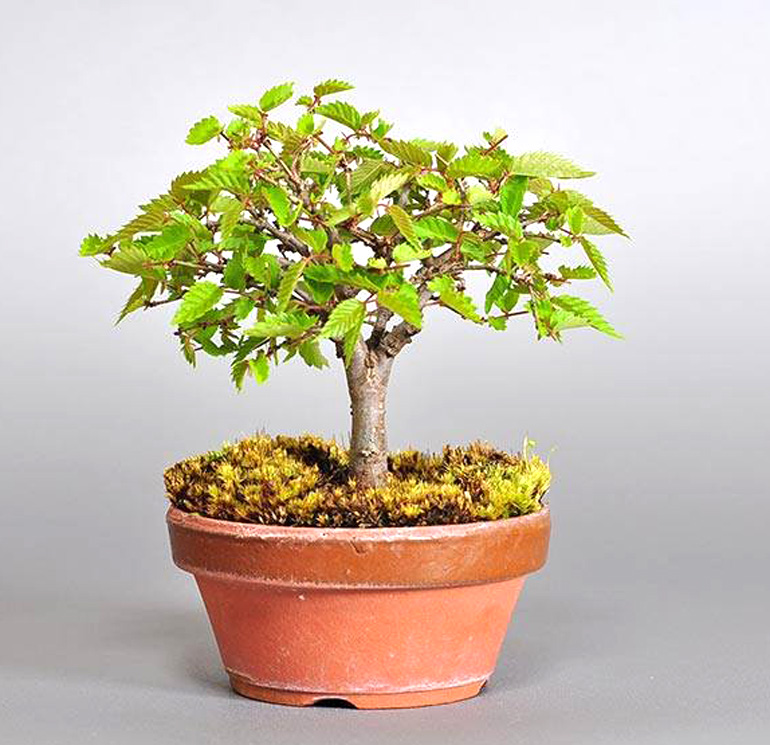 A broom style Japanese zelkova (Zelkova serrata) in a training pot. The tree is 10.3 cm tall (4")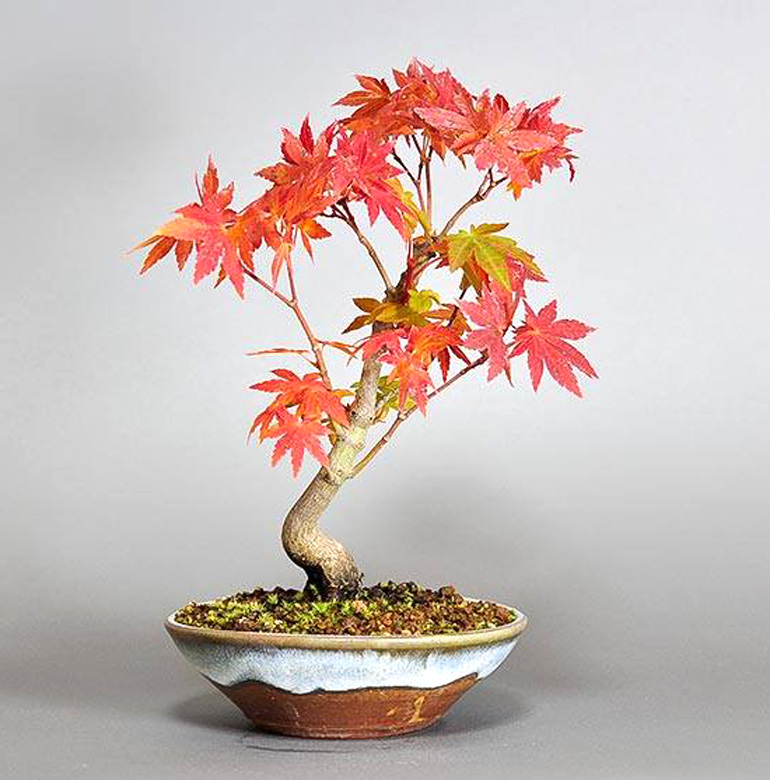 No variety, size or any other information is provided with this brilliant little Japanese maple.