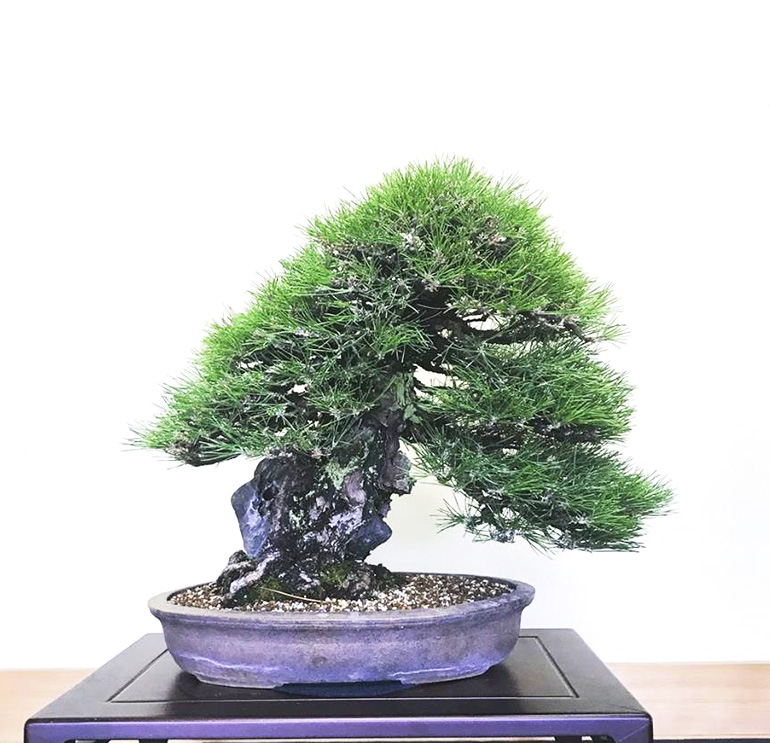 Here's what a machine translation from Japanese to English looks like... "70 times with kuromatsu stone, and the 77th Chinese National exhibition. 85 million yen. 15 years ago, when I was 32 years old, I applied for the first time in Japan's National Exhibition, and I was elected, and I was very jealous of this kuromatsu, and I was very good at it, so I was very good at it. I feel strange about what I have to do  I have a sense of time becoming a successive goshinboku " BTW Kuromatsu is Japanese black pine. In this case, it's a root-over-rock.
Continuing with Japanese bonsai (Hiroshi Kuni's tiny trees yesterday) here are some trees that belong to an artist who's name is a mystery (mystery to me anyway). I took a screen shot from their facebook page (just below) so that those of you who can read Japanese might be able to tell us who the artist is. If youknow, please email me <wayne@stonelantern.com> or better, put your answer in our Bonsai Bark facebook comments. 

Here's the screen shot from facebook. I hope I'm not missing something too obvious. In my defense, I just spent about thirty minutes in a failed effort to track down the romanized version of the artist's name.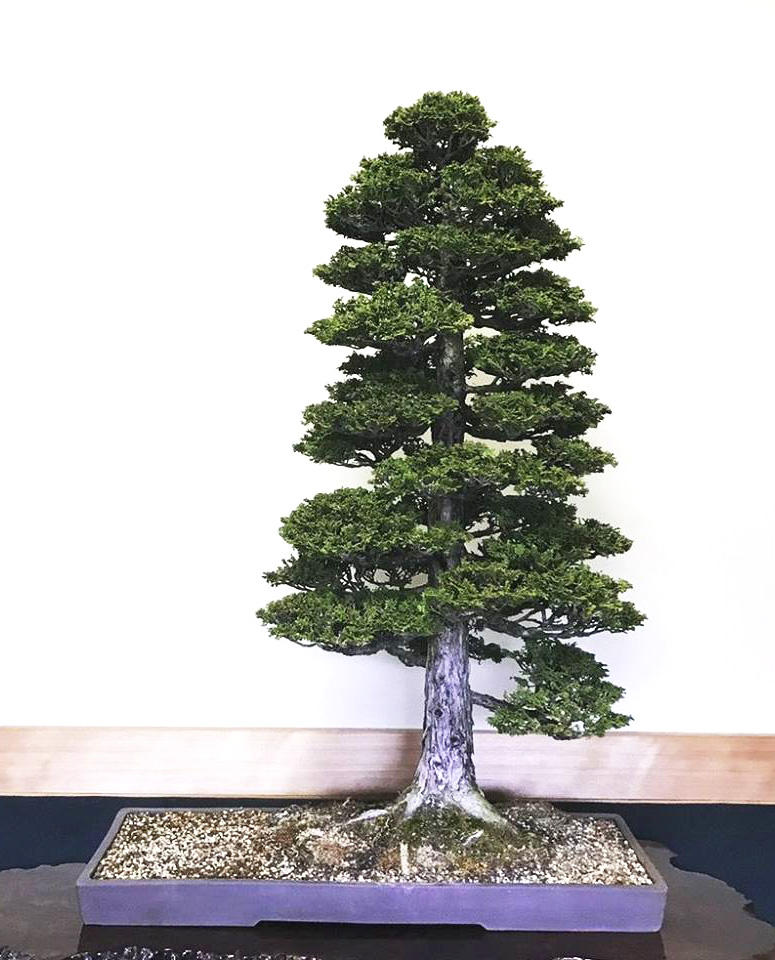 Here's the translation for this one... "Tsuyama Cypress 

?

?

 110 cm 

?

.  — feeling entertained." I believe Tsuyama is a variety of Hinoki cypress (Chamaecyparis obtusa)