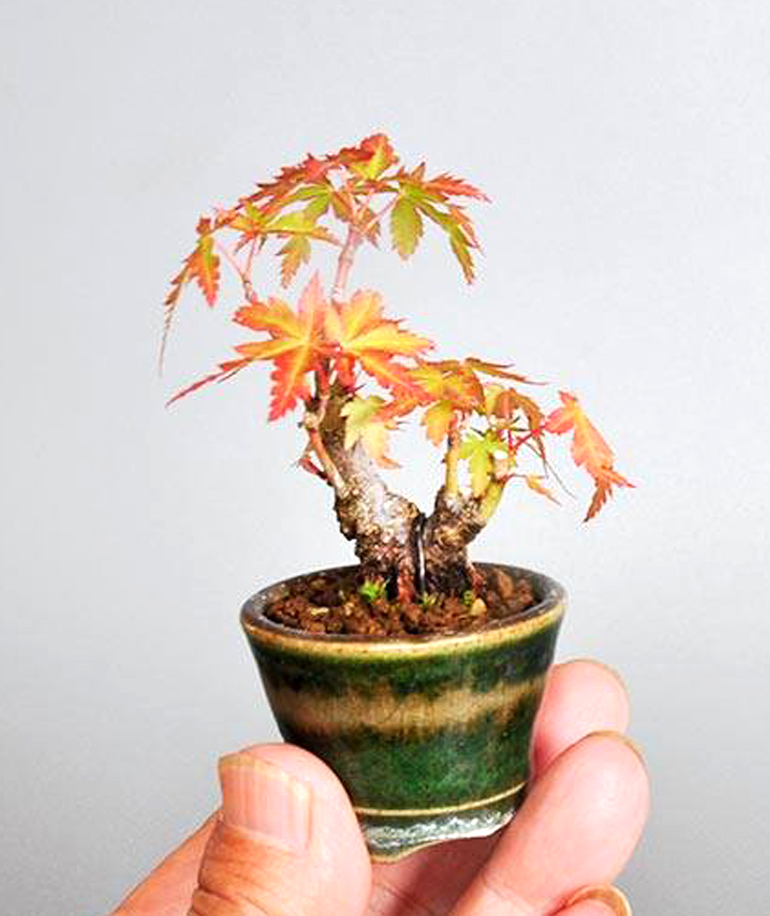 The sweet little Japanese maple belongs to Hiroshi Kunii. Hiroshi calls the pot Maru (circle in Japanese).
Continuing with tiny bonsai theme from yesterday…. I borrowed this post from June of last year. It's definitely worth another look.
The tiniest bonsai are called Mame in Japanese (bean in English) and the little trees shown here certainly qualify. They (including the pots) are by Hiroshi Kunii.

Here's part of Hiroshi's caption (computer translated from Japanese)... Lesser Spindle (Euonymus Alatus), Shooting date: May 18, 2017, Height: 9.5 cm, Maru Bonsai Pot, Diameter 7.1 cm x height 3.8 cm, It's a cuttings of 10 in mini bonsai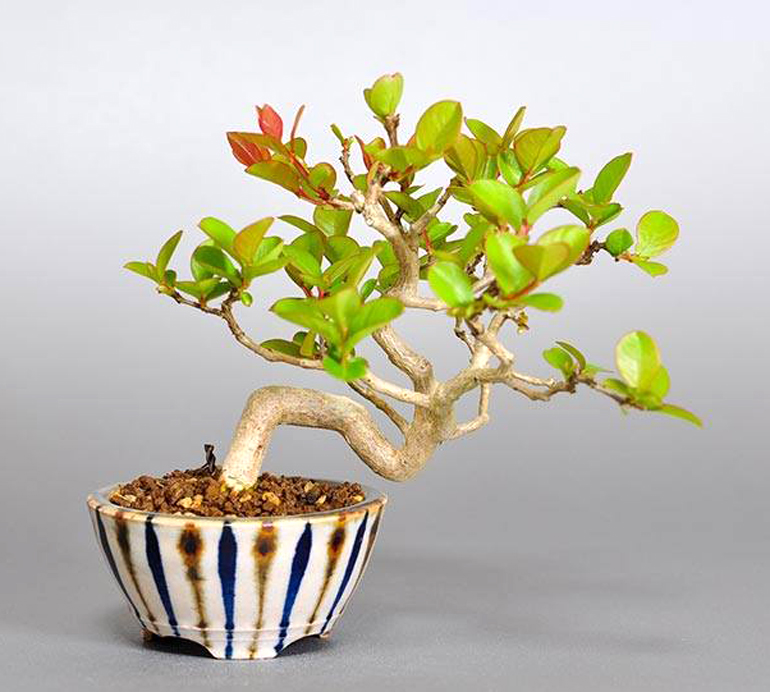 Here's part of the computer translation for this one... Crape Myrtles (Lagerstroemia Indica), hundred days Red Bonsai, Shooting date: May 14, 2017, Height: 9.5 cm, Maru Bonsai Pot / Masako: Diameter 7.2 cm x height 3.4 cm. Of beautiful crape myrtles in the sense that the trees are good fun
Continuing with Hiroshi's computer translated captions... Boston Ivy (Parthenocissus), Height: 15.3 cm. The Old Fat Trunk Bonsai on the back of the ivy house. The Green has become a little bit darker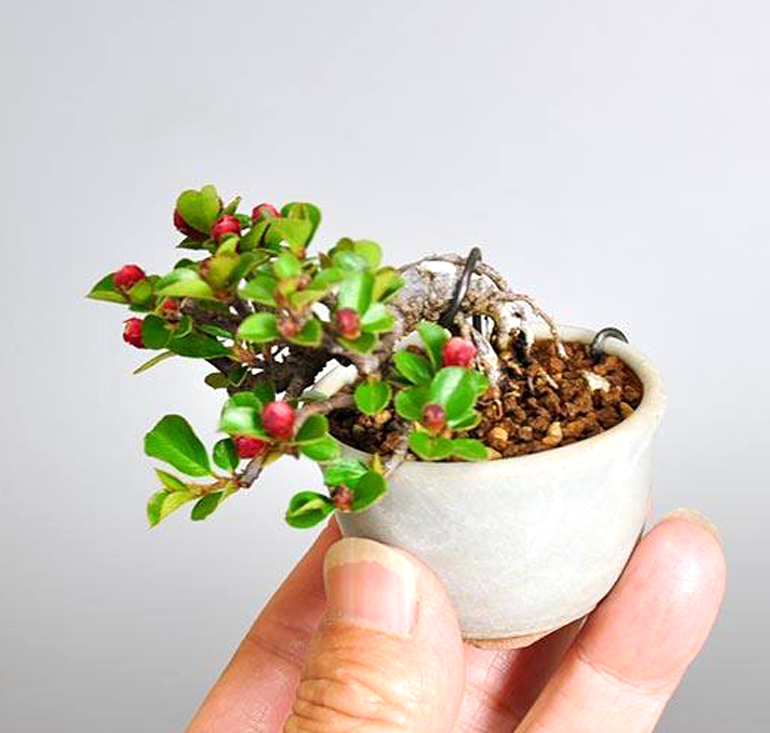 Hiroshi's caption... Beni Rosewood (Cotoneaster horizontalis), Height: 4.4 cm, It is a little bonsai with the roots of Red Rosewood. A little flower has come in bloom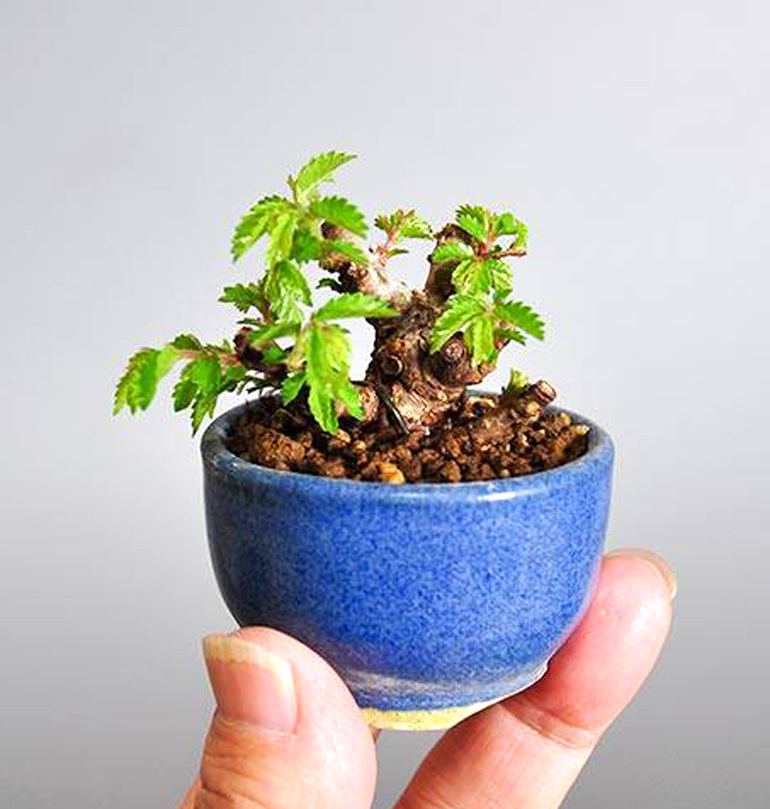 This one reads... Elm Zelkova (Ulmus parvifolia), Round Bonsai: 5.7 cm tall. It's a little bonsai for elm trees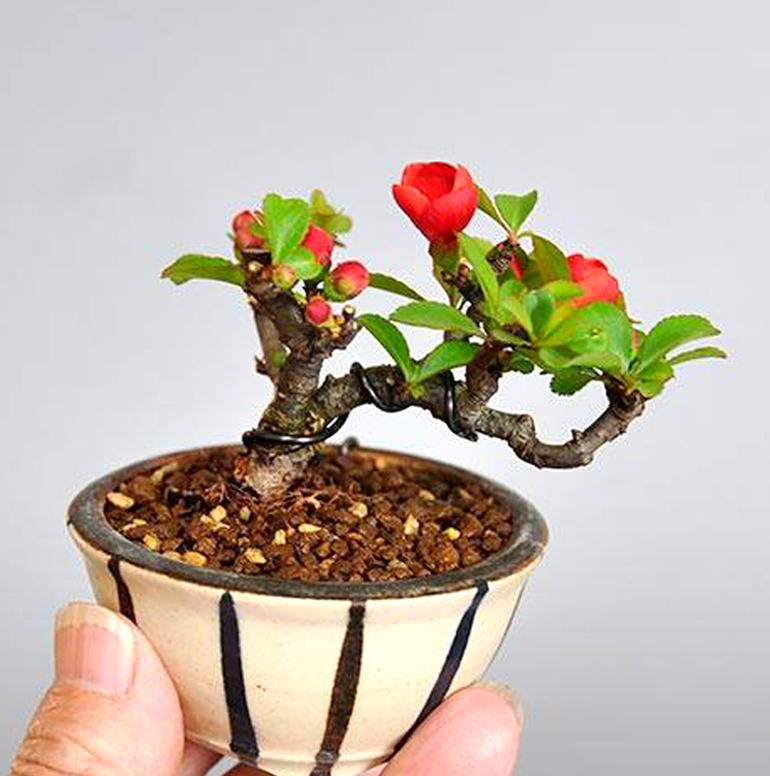 This one is a Japanese quince (Chaenomeles japonica), so I'm not sure why the translated caption reads... Green G (grass) Bonsai... Height: 5.8 cm, Maru Bonsai Pot / Masako: Diameter 7.4 cm x height 3.6 cm, It is a beans of beans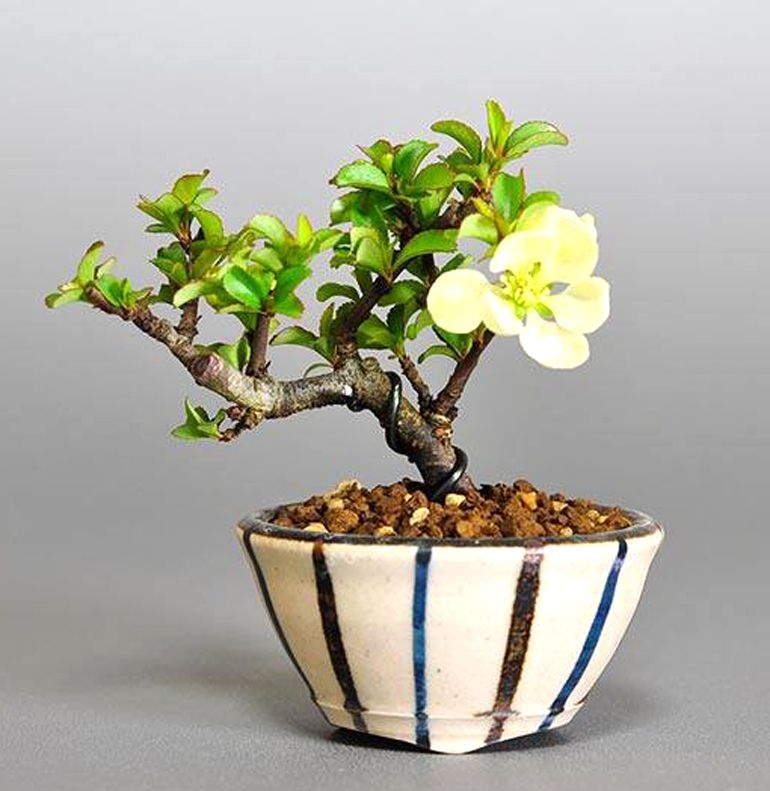 Another Quince and another computer translated caption... White Flower Butterfly Juba Lee-N1, Longevity Mei Bonsai (CHAENOMELES SPECIOSA) 'Chojubai' Bonsai. Height: 5.9 cm, Maru Bonsai Pot. White Juba Juba Juba
–