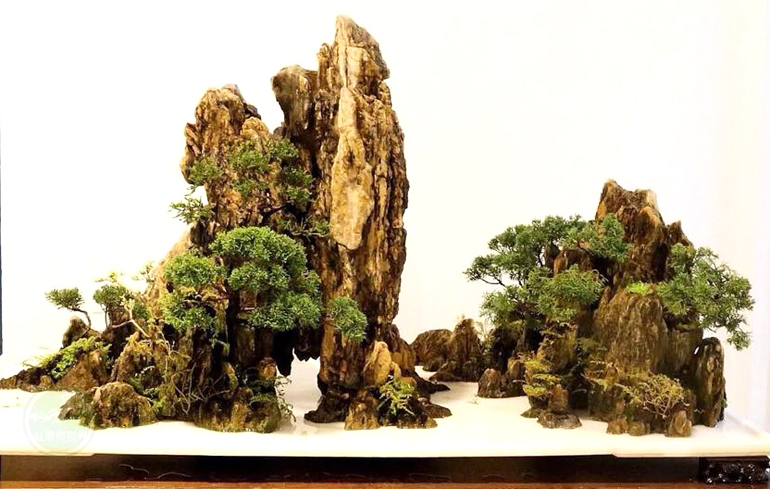 This Penjing landscape features exceptionally rugged terrain and no immediately visible sign of humans. Or are there one or two tiny almost indistinguishable specks of something that could be man made?
Continuing where we left off yesterday. For some reason I got a little fascinated with the man made elements; mostly small boats and buildings. I think maybe it's the perspective they provide. Tiny beings in a vast wild world. Anyway, with or without signs of human activity, these rugged and realistic Penjing landscapes are impressive works of imagination and skill
All the photos are borrowed from Hong Kong Bonsai Pots. No artists or plant varieties are mentioned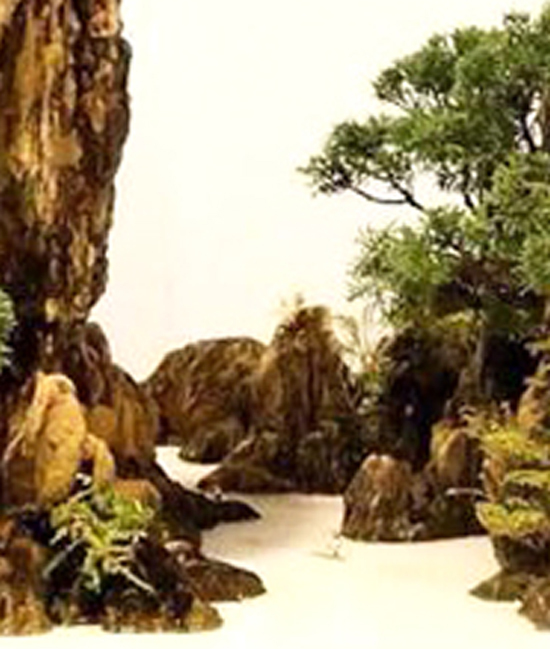 Closeup from the photo above. Is that a boat?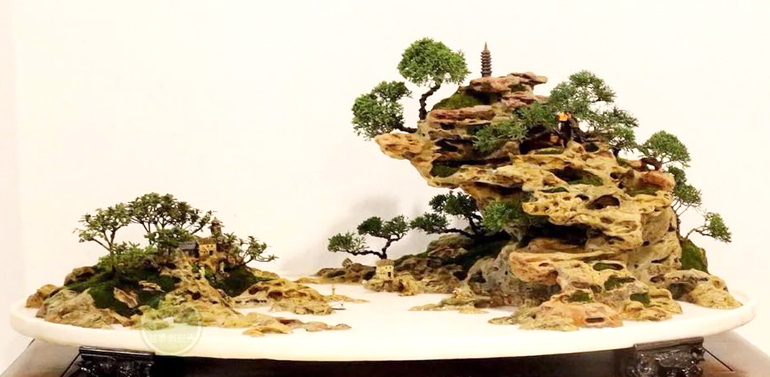 Unlike the one above, there are plenty of signs of human presence in this one.
A closer look at the cave covered mountain from the photo above.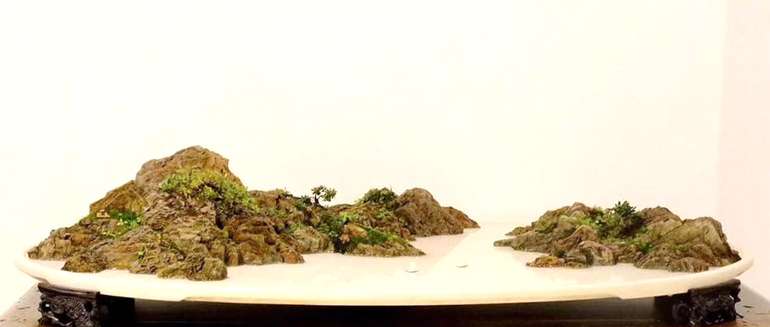 I like this one's understated beauty and simplicity, with almost no sign of humans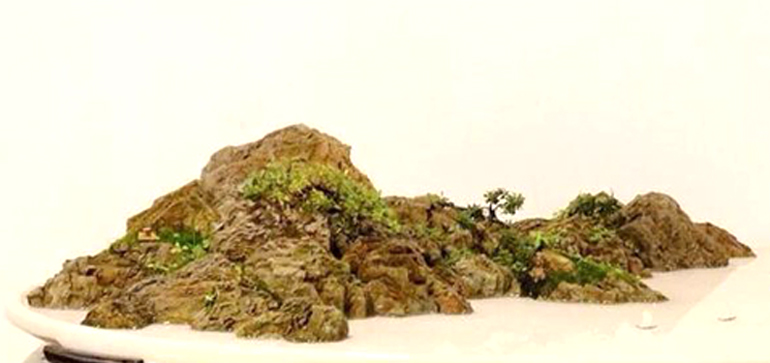 A closer look. You can see the building in the whole landscape above, but can you make out the boats?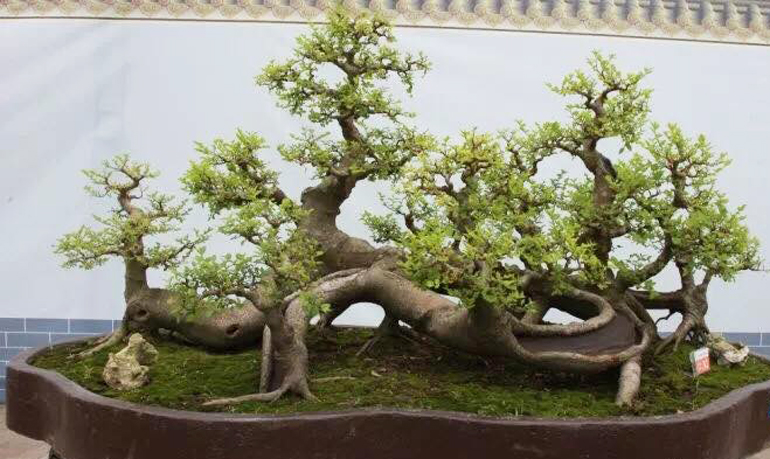 A little change of pace. There's no mention of plant variety, but the bark and what we can make out of the leaves looks like a certain type of Chinese elm.