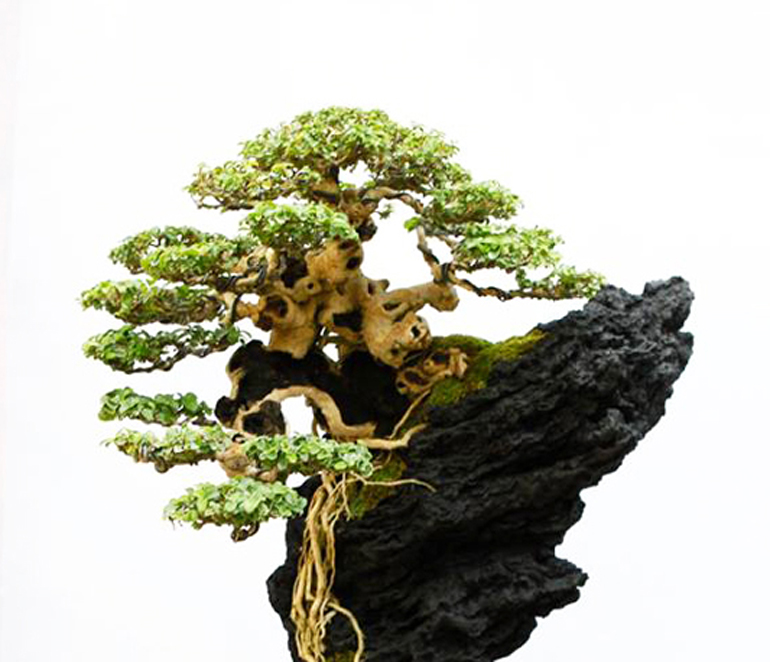 A close up of a rather spectacular root-over-rock bonsai (the entire planting is just below). Here's our original caption (from May, 2016) with some changes made today... Robert Steven (my mistake, see below) has done it again. This time it's a perfect root-over-rock bonsai. Here's what Charles Bevan has to say about it: "This is unbelievably perfect. One quick glance at this tree brought me to a state of nirvana."
I was looking to continue our forest theme when I ran across this post from last year (and the year before). There is a forest (below), but it's the feature tree and the title of the post that caught me. As usual, I've done a little adding and subtracting. 
When we originally found the three trees shown here on Robert Steven's timeline we assumed they belonged to Robert (always assume assumptions are mistaken). Here's the real story sent to us by Tab Aquino. "These trees are from the Philippines. The rock-grown tree is a Vitex trifolia owned br Marvin Besa. The "juniper" (see below) is actually a Pemphis acidula owned by Alexis Perez."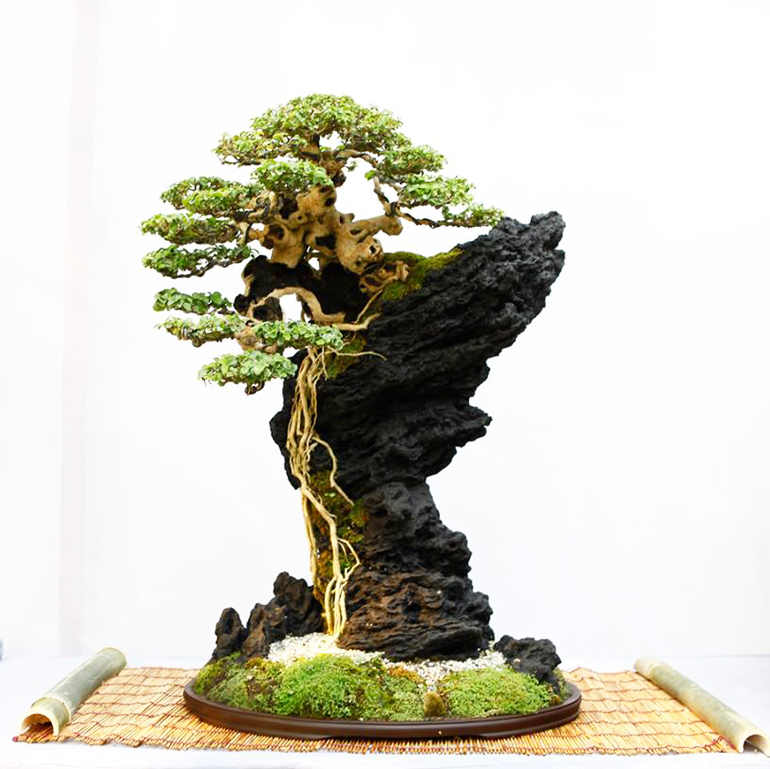 There are root-over-rock bonsai and then there are root-over-rock bonsai. I think it is safe to say that you will seldom see one quite as spectacular as this one. Nor one with such long thin roots supporting the tree.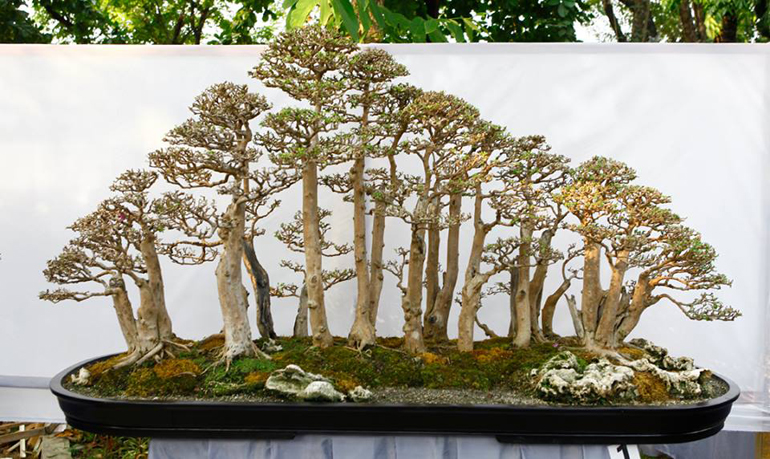 Tab didn't say, so we don't know what the trees are. However, we do know that this is a very large, powerful and well done forest planting. And we might assume (there's that word again) that such a huge pot costs a small fortune.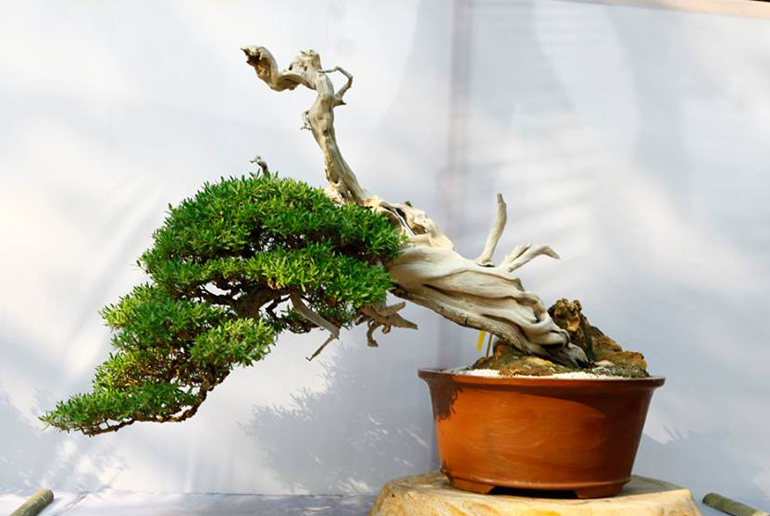 This is not a juniper in spite of what you might think and in spite of what I thought until Tab Aquino set me straight (see his comments above). It's a Pemphis acidula