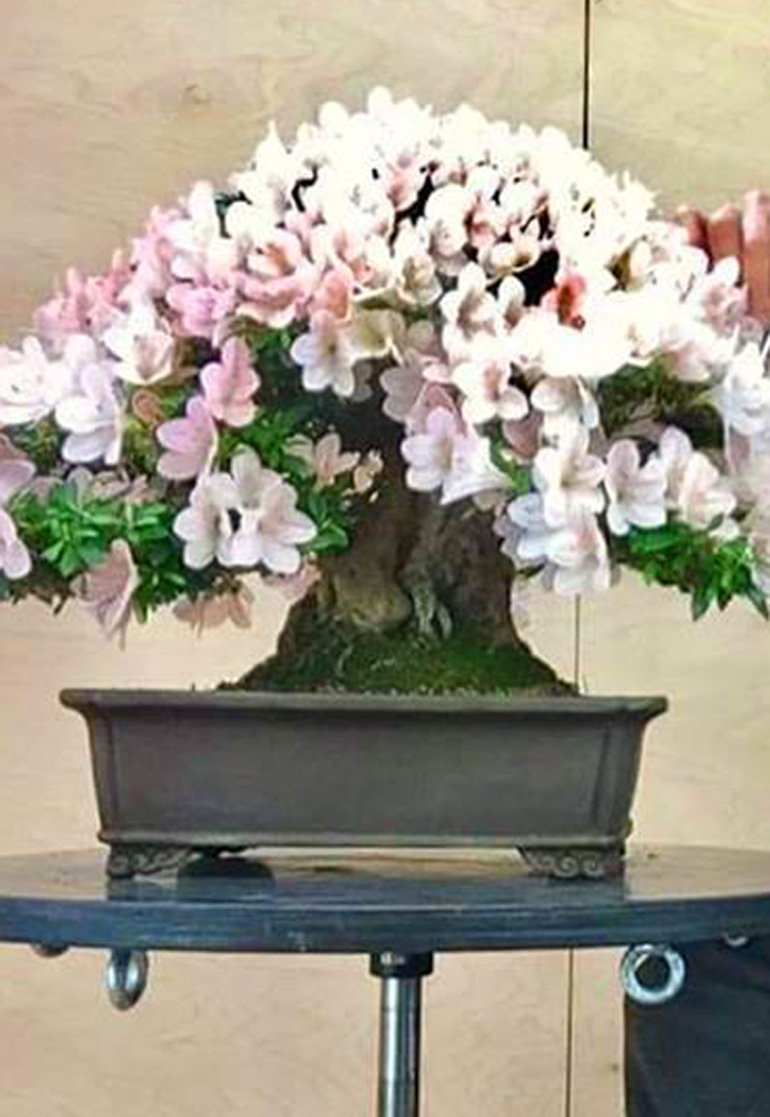 Everything looks good on a Green T turntable and this luscious azalea in full flower is no exception (it will look even better on with the new green rims - see below). Here's part of the caption that the folks at Green T wrote with this photo... "@bonsaiwarsaw loves azaleas! This variety of bonsai require lots of special care and dedication and we are glad that such a young innovative bonsai artist is trusting Green T to do his best!

" I cropped the original photo to feature just the tree. The uncropped version is below.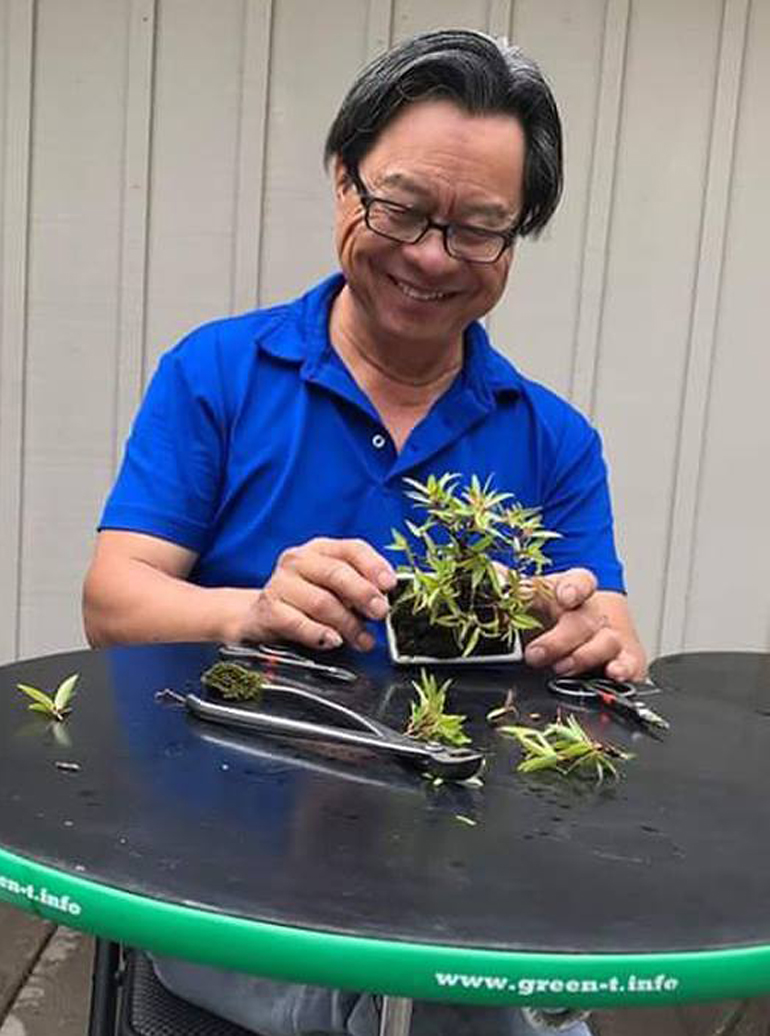 One of North America's favorite  bonsai artists, Suthin enjoying his Green T
That's Bjorn Bjornholm contemplating a tree that we featured just two day ago. Here's Green Ts caption... "@bjorn_bjorholm_bonsai is giving his touches to this beautiful scoth pine styled during a demo for @takibonsai! Another quality work done on a quality turntable! Coincidence?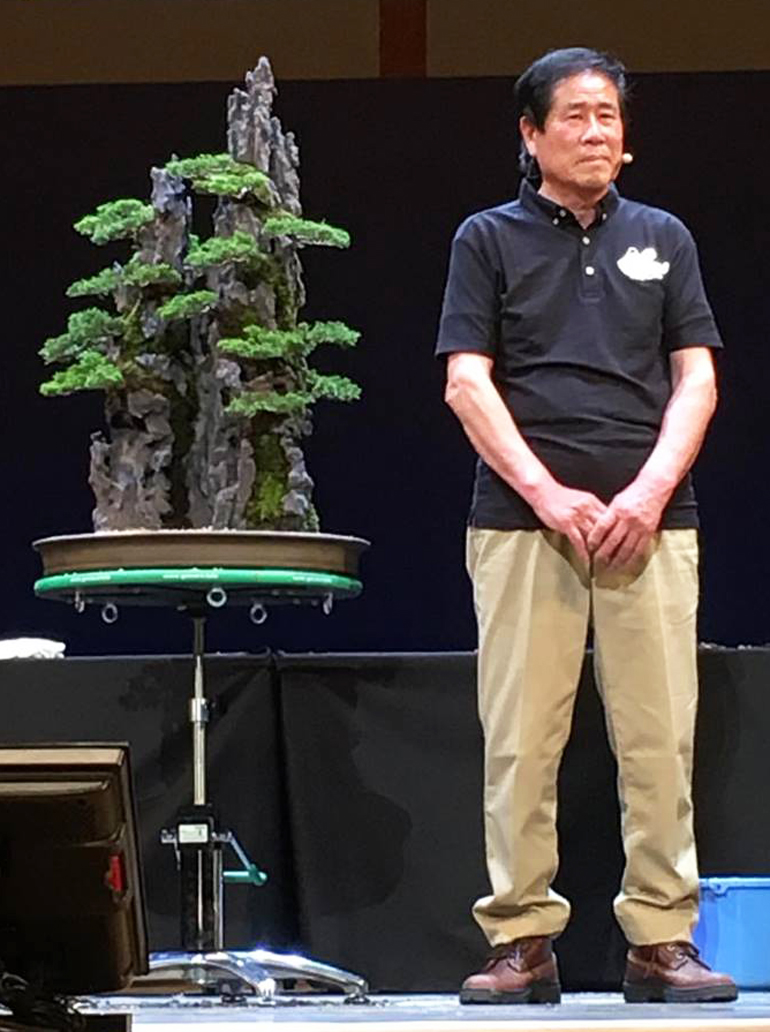 The Magician with one of his famous rock plantings and another omnipresent Green T at this summer's World Bonsai Convention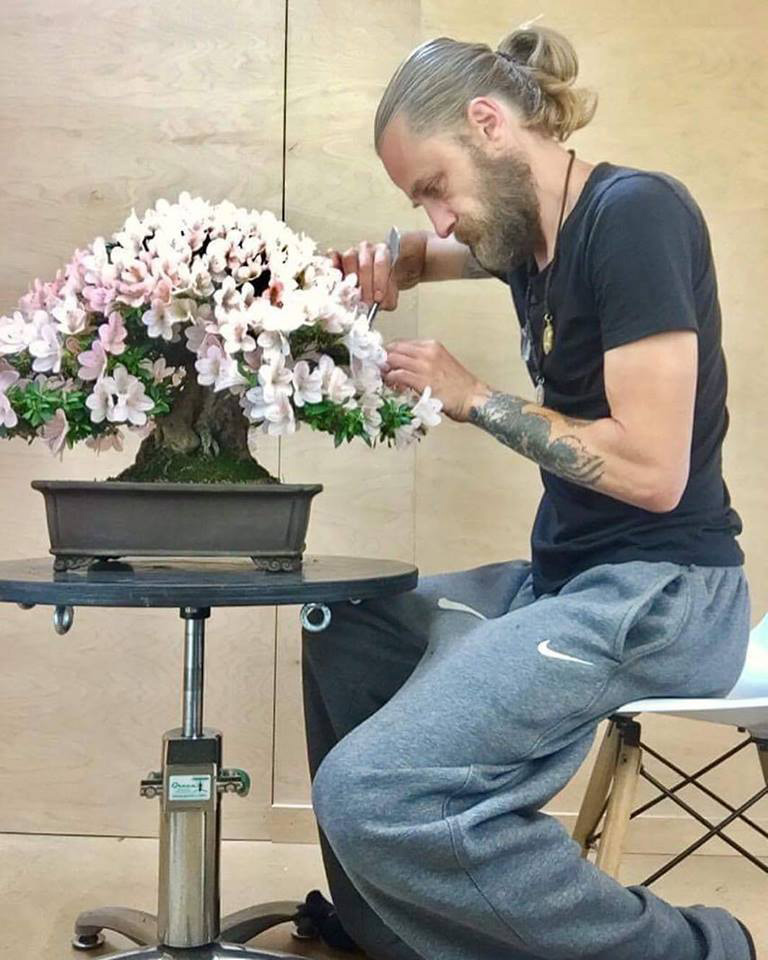 Here's the uncropped version of the photo from above. The artist is Marcin Gajewski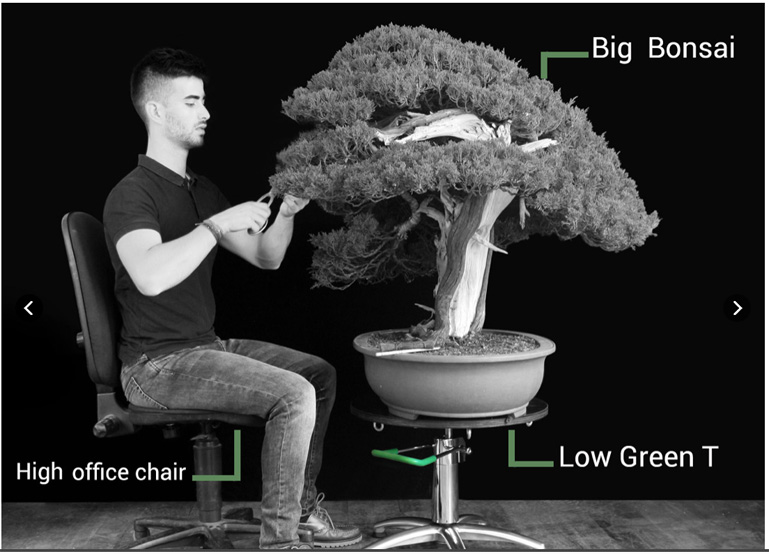 One example of why the Green T Basic is the turntable for large bonsai