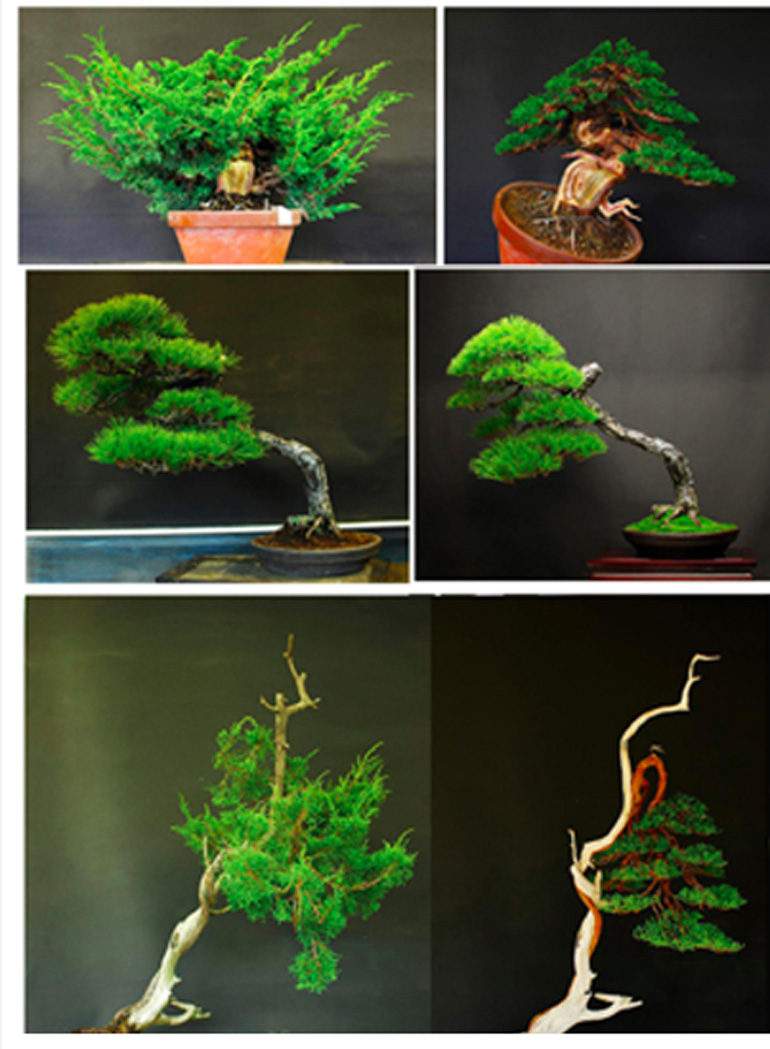 Before and after bonsai styling by Juan Andrade. The trees are from top to bottom: Shimpaku juniper, Japanese black pine and a Needle juniper trunk with Shimpaku juniper foliage grafted on.
Juan Andrade was a long term apprentice at Bonsai Aichien nursery in Japan. We've been following Juan's progress for a long time (here's a Bark post from 2012 that features a tree of his). Juan posts regularly on facebook, which is where we found these photos.
MID WINTER SITE WIDE SALE
20% OFF EVERYTHING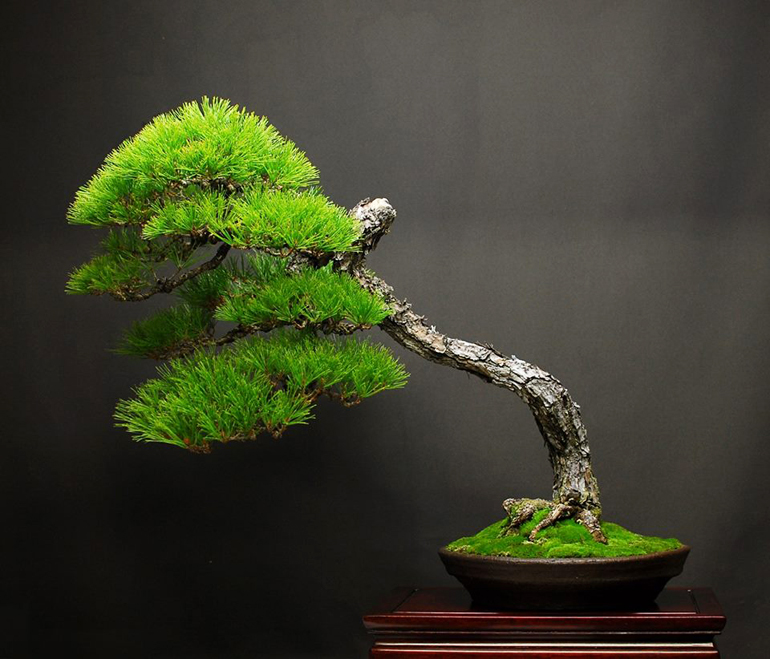 This pine has a bunjin feel, but I think it's a little too lush to qualify as bunjin. In case you are wonder what Bunjin is, there's a pretty good discussion here.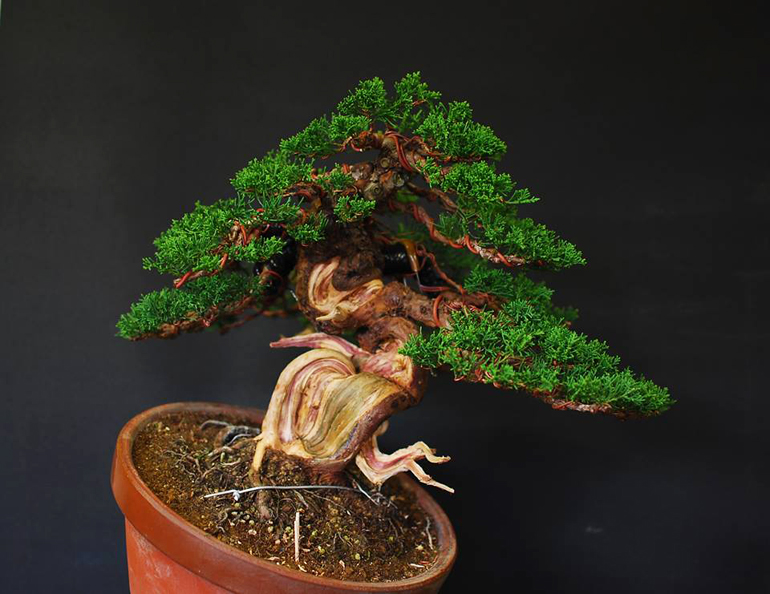 It's not in a pot yet, but if you look at the before photo above, you can see that this  Shimpaku has come a long ways in the right direction.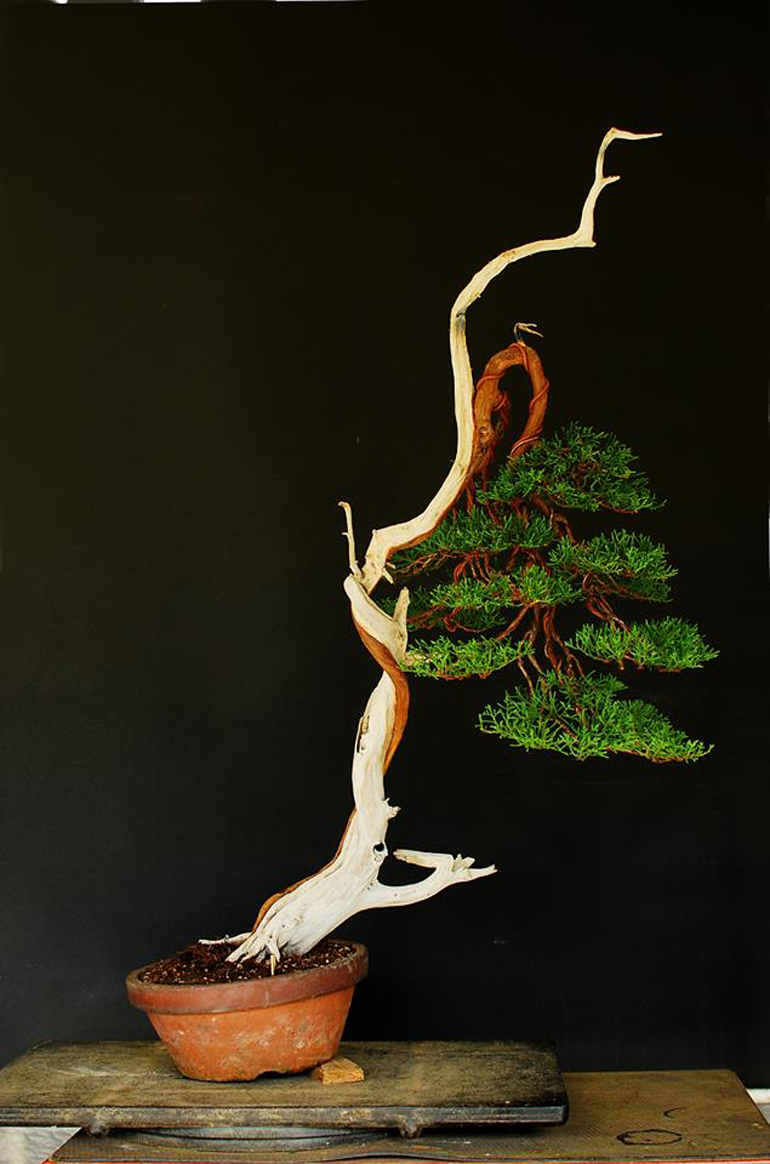 You might call this one a bunjin, though I'm not sure I've ever seen one so dominated by deadwood.
20% off Site Wide Sale

PLUS YOU CAN ENJOY EXTRA DISCOUNTS
IN ADDITION TO OUR SITE WIDE SALE



FREE Shipping on Continental U.S. orders 75.00+


(only if you chose free shipping when you check out)
STONELANTERN.COM