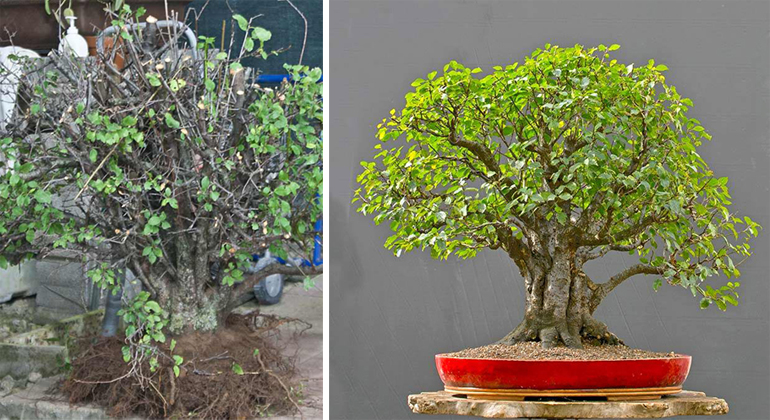 Walter Pall's Wild plum (Prunus cerasifera) before and six years later
Continuing with our latest before and after series…
Walter Pall has long been a favorite of ours. Aside from his massive bonsai collection and his considerable skills in developing and maintaining that collection, Walter takes the time to walk us though step by step transformations with a series of sharpe uncluttered photos. And not just three or four photos. In this case there are upwards of fifty (that's on the high side even for Walter, but he's always generous in this regard). We'll show you five photos here and encourage you to visit Walter's timeline for the whole series.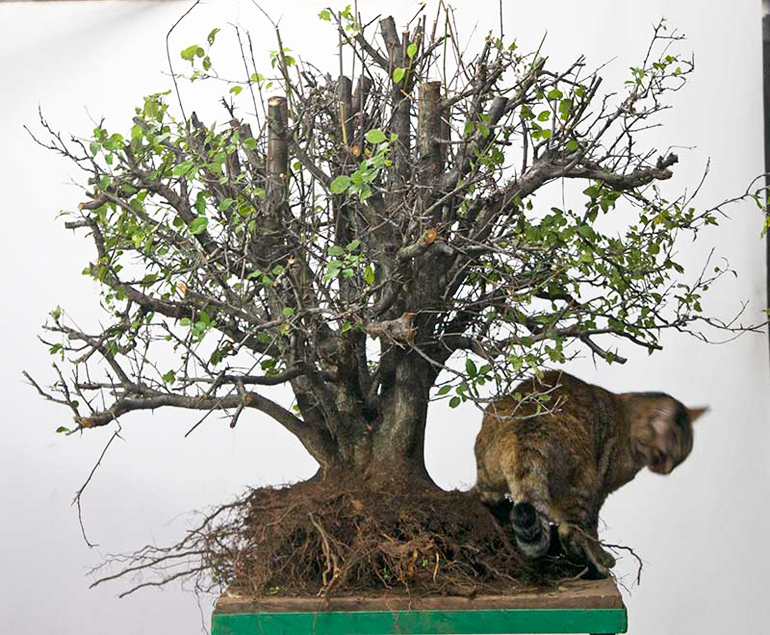 What's that cat doing?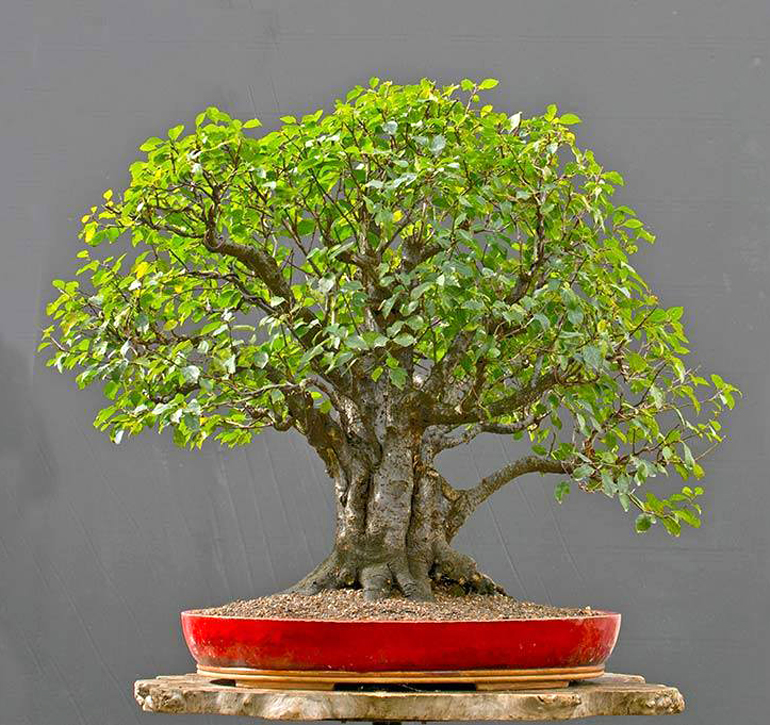 After. Walter seems to be taking a fancy to red pots lately and I think it's becoming a bonsai trend after years of avoidance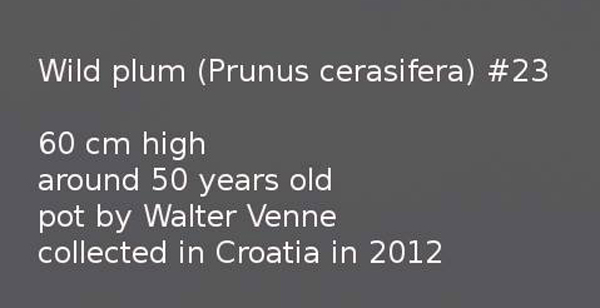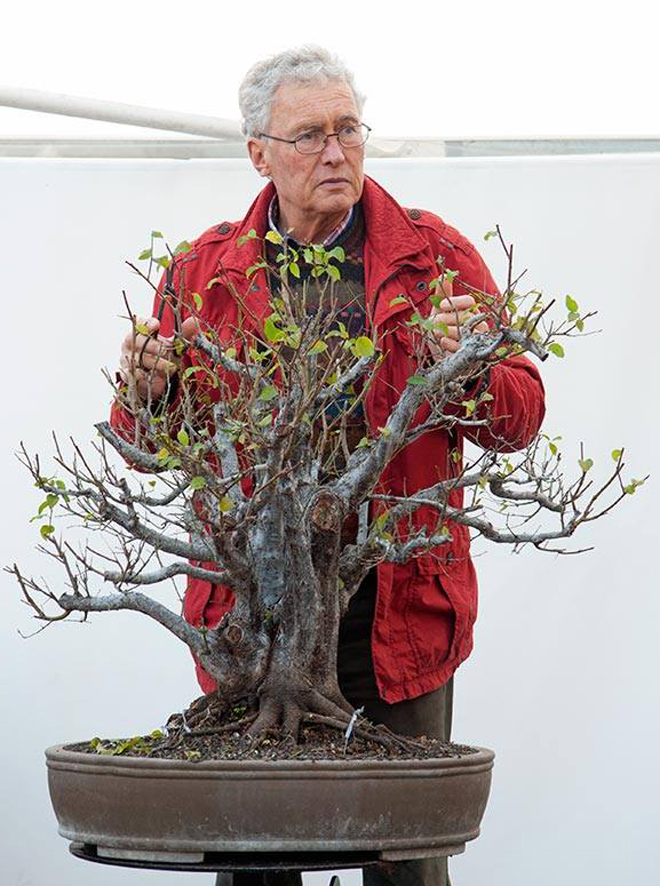 Walter and our subject tree, somewhere in the progression.