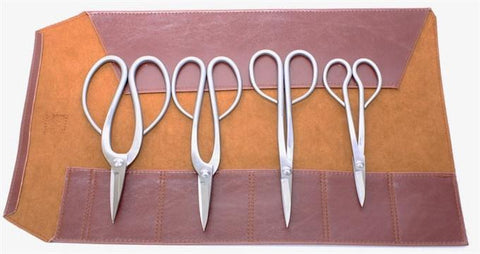 Stainless Steel Bonsai Shears by Roshi - Set of 4
Roshi bonsai tools are known for precision, durability, and value—and they feel great in your hand too. This set of four stainless steel shears is excellent for almost all cuts on small to medium bonsai, and a range of cuts on large bonsai—though you may need Okatsune bypass shears or other larger tools for bigger cuts.
All four stainless steel shears are made for Stone Lantern by Roshi Tools, the vinyl tool roll is by Bonsai Aesthetics.