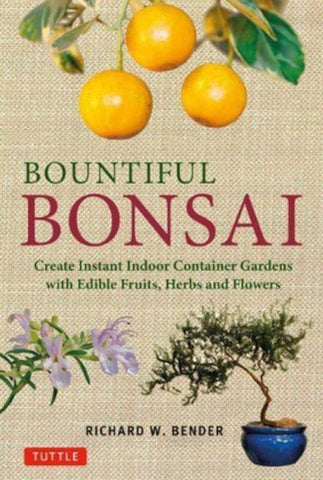 Bountiful Bonsai
Bountiful Bonsai applies bonsai techniques to everyday container gardening, instantly turning houseplants and herbs into unusual bonsai.
Bonsai grower Richard Bender not only expects his plants to look good but to
yield pleasant fragrances, fresh herbs and fruits for his table. He
shows readers how to create "instant bonsai" by shaping a range of
common house plants, including: fragrant hibiscus and jasmine, kitchen herbs such as rosemary and thyme, luscious fruits like cherries and oranges, medicinals such as tea tree and camphor laurel, and more.
Softcover. 6 x 9 128 pages