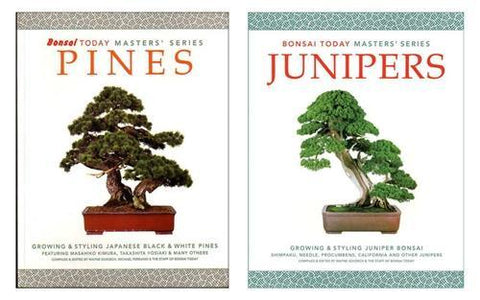 Masters' Series Bonsai Books - set of 2 - Pines & Junipers
These books abound with detailed instruction by some of the world's greatest bonsai artists. This wealth of information is supported by an abundance of quality photos and illustrations along each step of the way. Digging in to this feast of practical bonsai wisdom is the next best thing to studying in person with an accomplished bonsai artist and teacher. 

Bonsai Today Masters' Series Pines
Bonsai Today Masters' Series Junipers
Each book is softcover. 8 1/2" x 11" and 184 pages.
Published and distributed by Stone Lantern