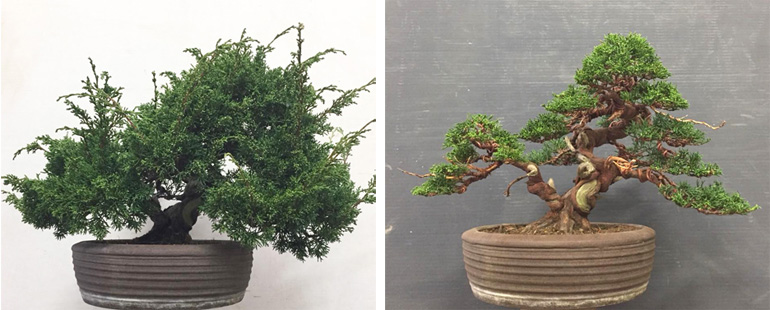 Shimpaku juniper (Juniperus Sargentii var Shimpaku) before and after by Valentín Cruz. Valentín's caption reads Yamadori shimpaku, 23 years old, which does beg a question (see below)
Last week we posted a dramatic before and after by Valentín Cruz, a young Northern California bonsai artist that we had just discovered. Now we've got another juniper (this time it's a Shimpaku) before and after by Valentín. Maybe not as dramatic as the Sierra juniper, but still a job very well done, with a great eye for detail. Valentín Cruz is clearly an accomplished bonsai artist.
My only question is Valentín's description of the tree as a yamadori (bonsai collected from the wild). I'm reasonably certain that if the tree is 23 years old, that it was field grown (plus, to my eye, it looks like a field grown Shimpaku) and I'm also reasonably certain that the use of the word yamadori is innocent. Having said this, making mistakes is nothing new to me, so it's always possible I'm missing something. A day later… I did miss something, the word style (yamadori style) in Valentin's caption. Moving too fast I guess. Thanks to Tony Suiseki for pointing this out and my apologies to Valentin for this oversight. 

This is the before and after that Valentín posted. I put the one above together because the images aren't as clear in this one. Though the advantage here is the pot, an unessential and distracting element, is mostly cropped out.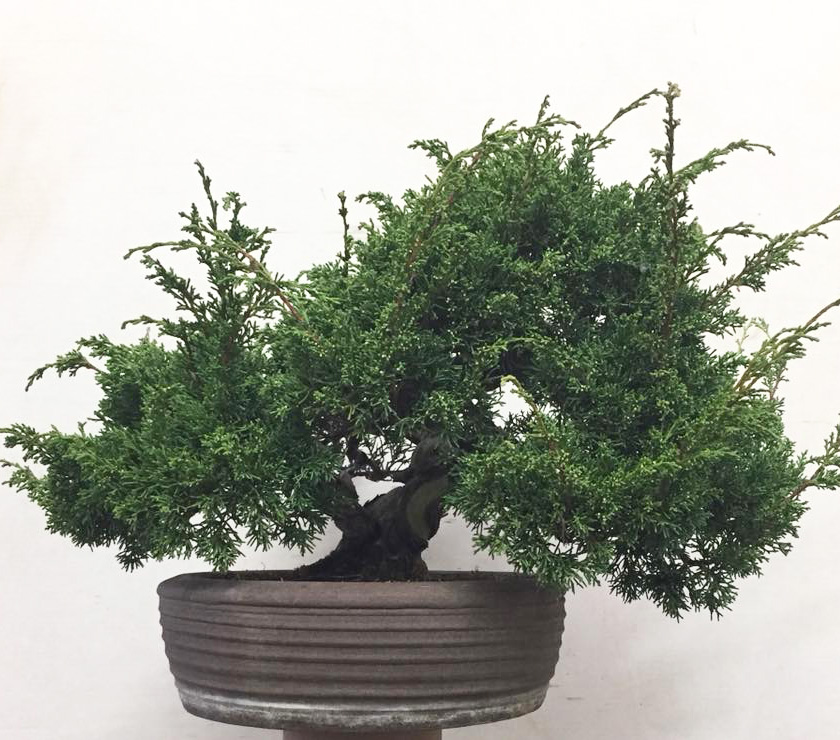 Before. It always helps to start with good stock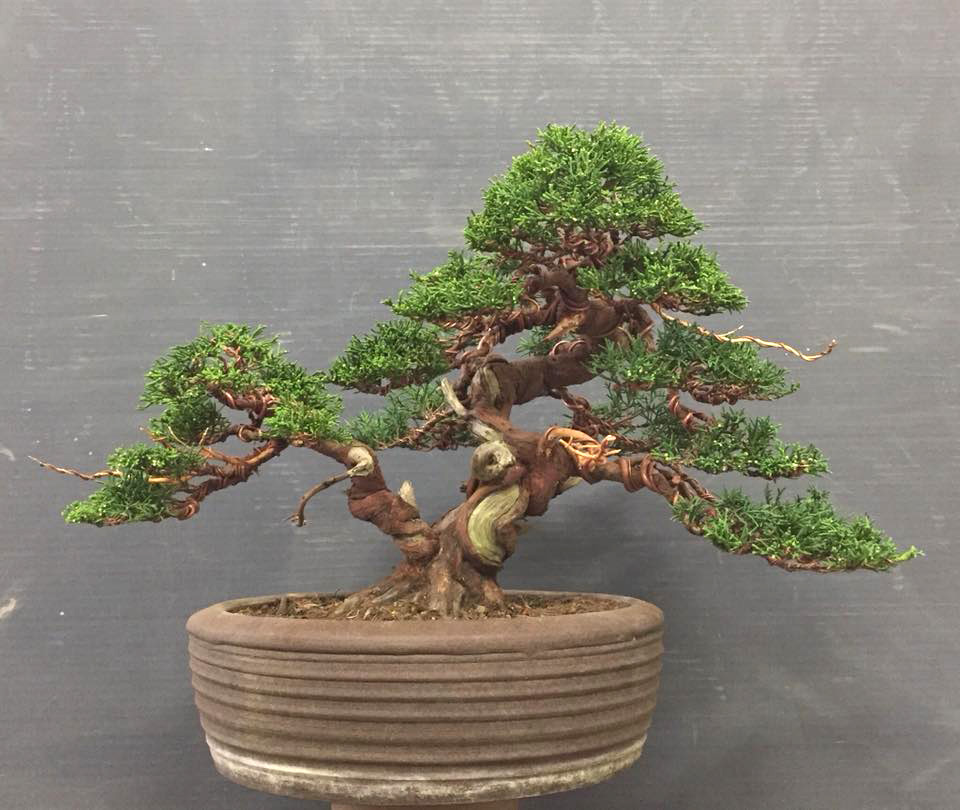 After. A job very well done. As you can see, the old pot is too heavy and distracts from the tree. I imagine that once the tree has recovered from the transformation, a new pot is in the offing.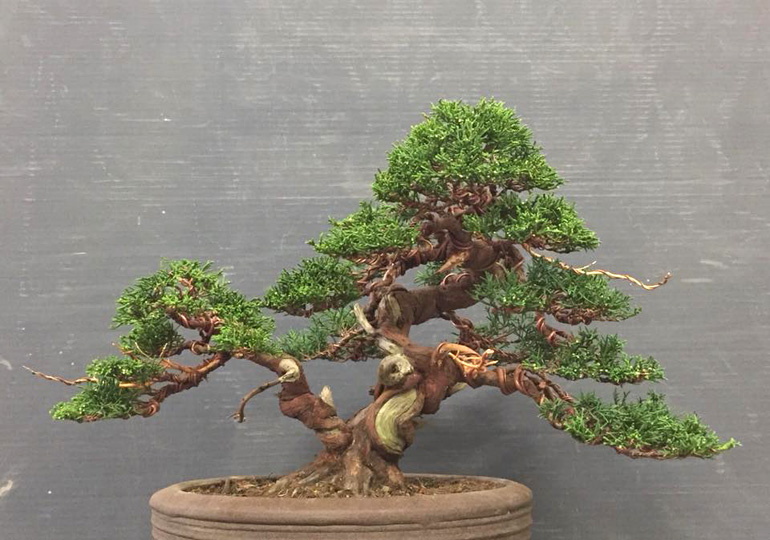 I cropped most of the pot out in this photo for a less distracting look at the tree.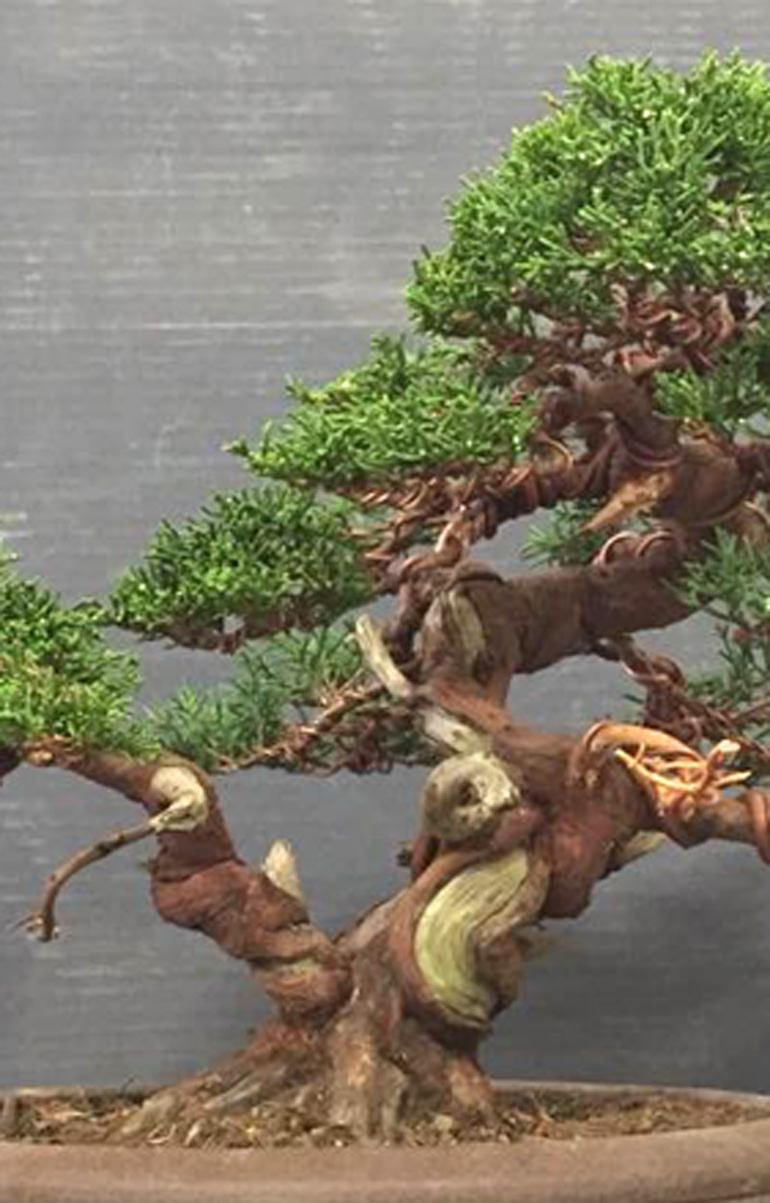 Another of my crop jobs. This time for a closer look at the trunk