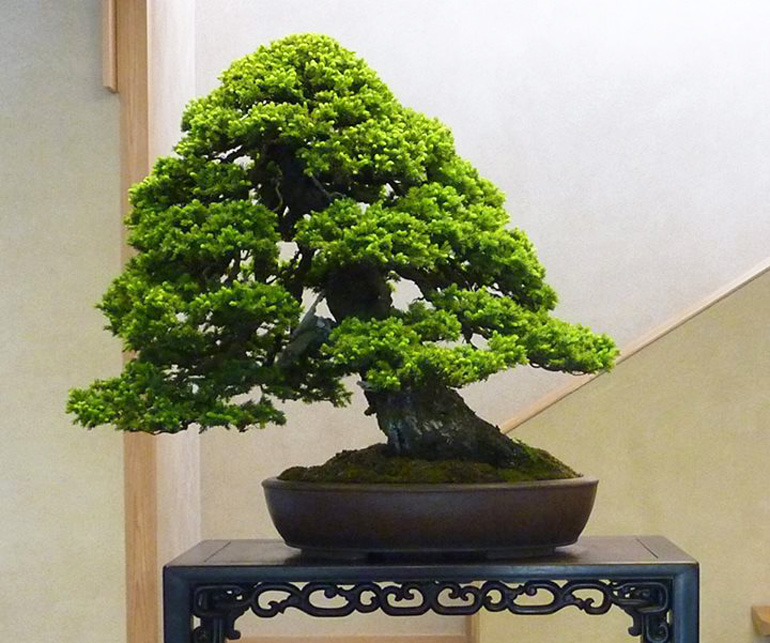 The new growth on Spruce is often a brilliant yellow. Almost like yellow flowers. In this case the spruce is an Ezo (Picea jezoensis). This one resides at the Omiya Bonsai Art Museum as do the other trees in this post.
Continuing with our long trek  home from vacation, I found just enough time to sneak another one in from the Omiya Bonsai Art Museum. Like yesterday it's also from our archives (June, 2015).
SITE WIDE SALE ENDS SOON
20% OFF EVERYTHING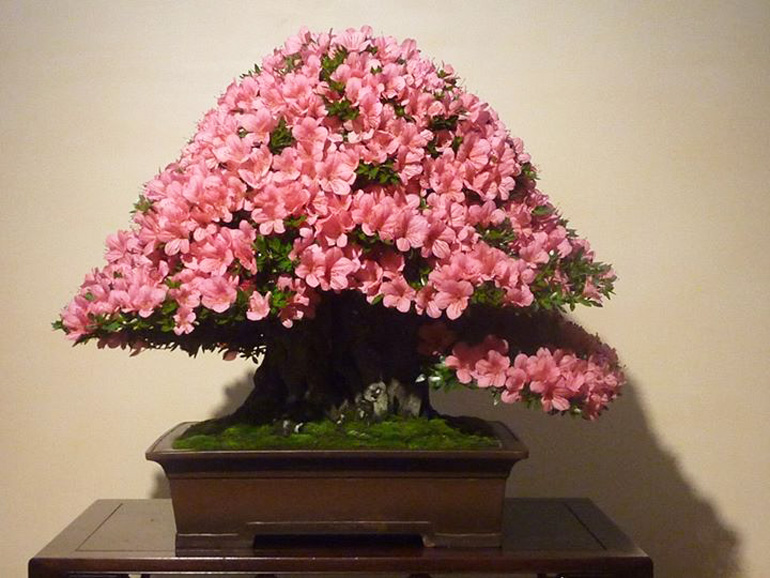 For a lot of people, Satsuki azaleas are all about the flowers, so it doesn't matter so much that you can't really see the trunk in this photo. You can however see just how massive it is and that this would be a strong bonsai even without the flowers.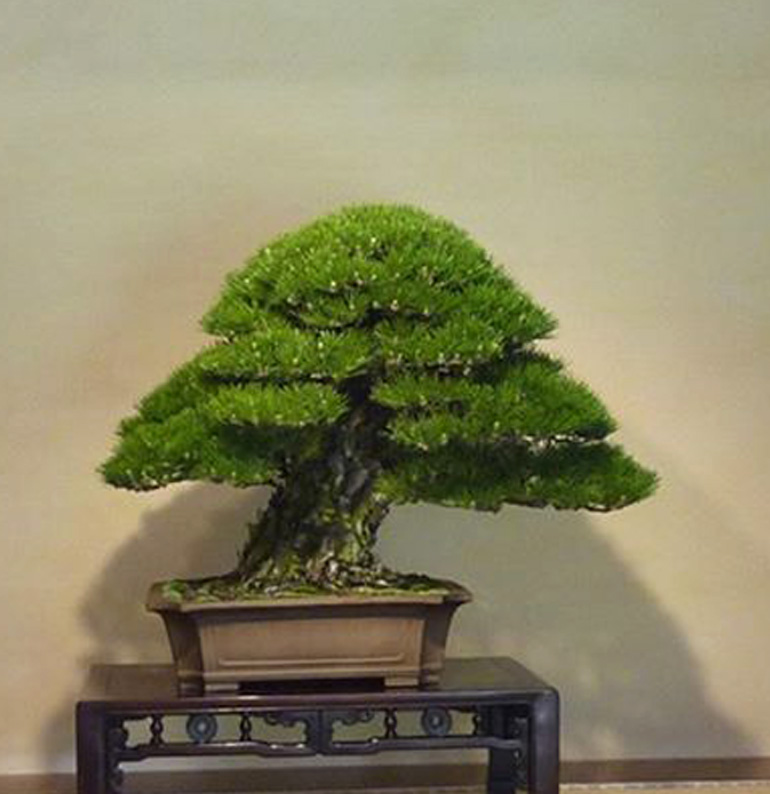 Another massive trunk on an impressive bonsai. It's a Japanese black pine with bright new buds acting as spring accents.
Speaking of Pines…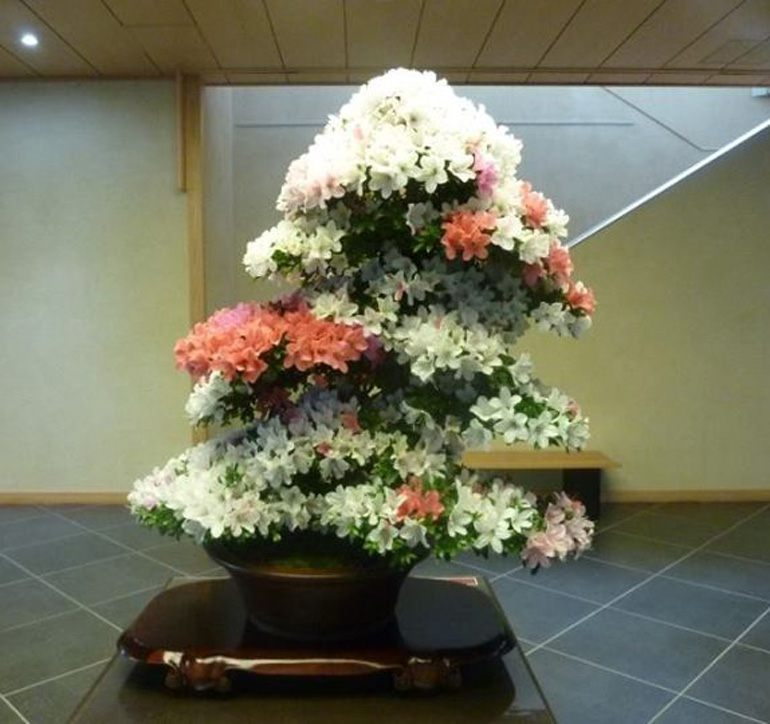 Another Satsuki in full flower. So much so that it's okay that the trunk is obscured.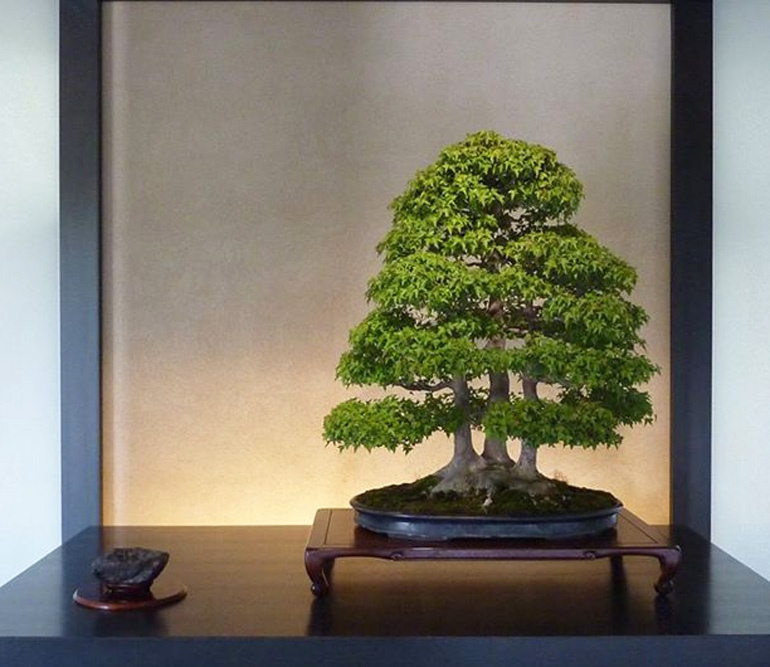 A triple-trunked Trident maple full of fresh yellow-green spring leaves.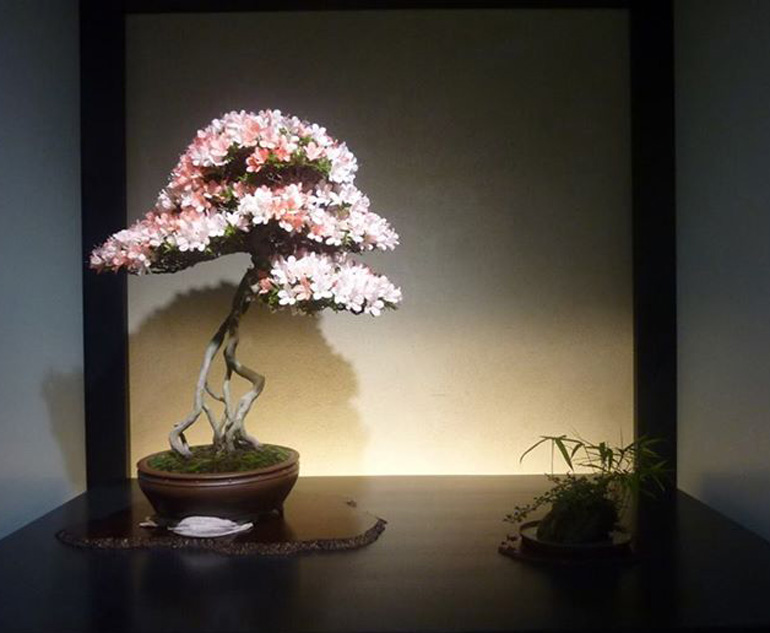 Raised-root trunks are not uncommon with Satsuki.

20% off Site Wide Sale

YOU CAN ENJOY EXTRA DISCOUNTS
IN ADDITION TO OUR SITE WIDE SALE