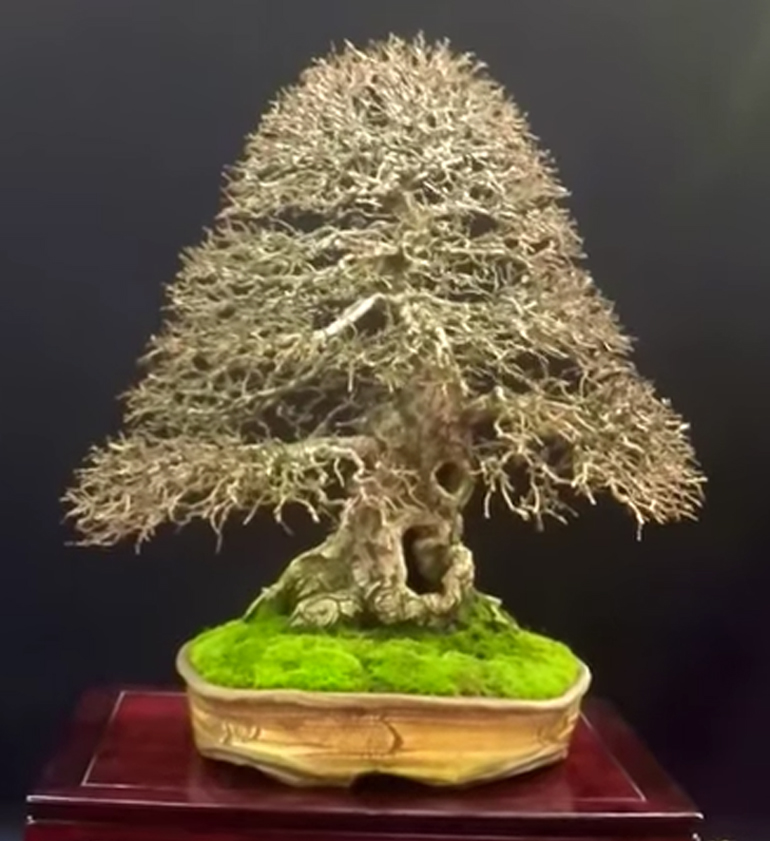 Please excuse the fuzz. I lifted this image from youtube and the fuzz came along on its own (there are some still shots below without much fuzz). It's a Field Elm (Ulmus minor) that belongs to Davide Cardin. The youtube video was shot at the 2016 Bonsai San Show in France.
You can learn a lot about deciduous bonsai in the winter. Particularly ramification (see below).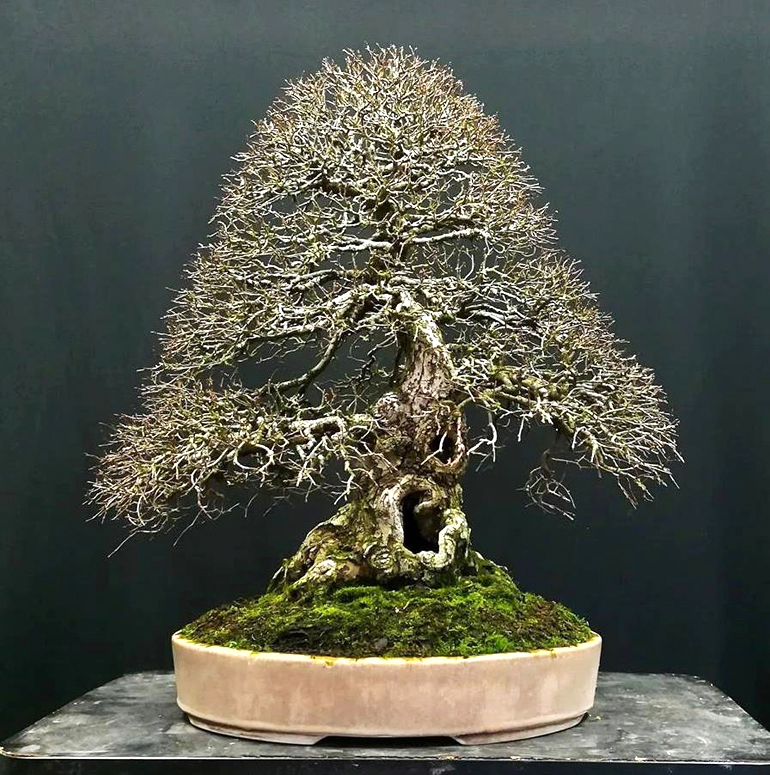 Same tree, different pot in this shot from Bonsai Addicted.I'm guessing that this shot was taken later than the one above, based on the ramification.


Ramification refers to branching, particularly how over time branching develops (ramifies). With enough time and skill (and the right type tree) you can develop the branching so that each branch becomes gradually narrower as it grows and multiplies from the trunk outward, until you  have very fine, almost filigreed twigs at the outer reaches of the tree (see below).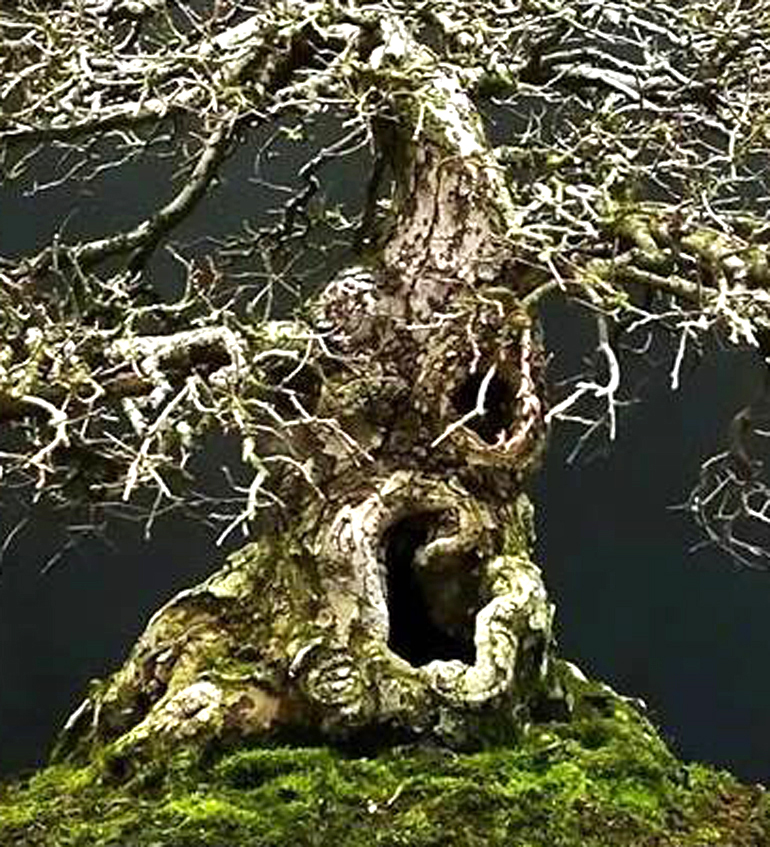 Trunk with sabamiki (hollow). Actually, two sabamiki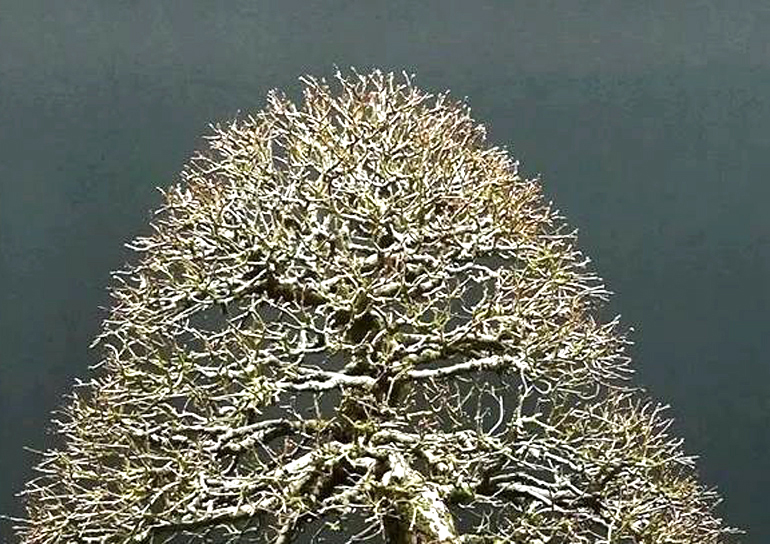 This closeup of the crown provides better look at the fine ramification