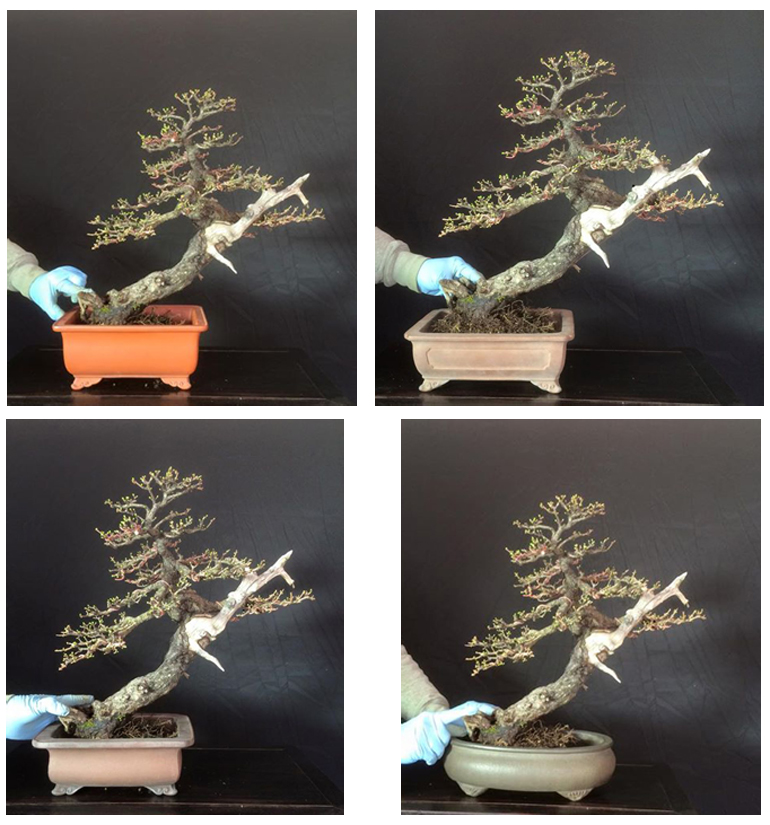 One American larch (Larix laricina) and four pots (plus the original). Which do you prefer? All this images in this post were borrowed from Boon Manakitivipart (the image above is a composite that we put together).
Yesterday, April 21st was our first day of spring here in northern Vermont (not technically, but really), so I started digging up some Larches I've been growing in the ground for the last 10 to 15 years and putting them into nursery pots. My plan is to take some of them to the 6th U.S. National Bonsai Exhibition in September. Anyway, my mind is all larches right now, so I thought I'd dig up (pun unintended) this post that we originally featured April, 2015. 
Boon is at it again. This time it's our prized local larch (Larix laricina). Around here we call it Tamarack (the Algonquian name that means "wood used for snowshoes"). No matter what you call it, it is in my opinion, by far our best local wild species for bonsai. Bar none.
Here's your link to Boon's original photos on facebook.
Continued below…

Pot number 1
Continued from above…
Which pot do you prefer? If you are ambitious, you might tell us why. (NOTE: So that everyone can benefit from your observations, please put your choice in the comments on facebook. Please DO NOT email me with your choice.)
BTW: the more I look at this tree, the more I think it is very possible that it was originally collected and styled by Larch Master Nick Lenz. I might be wrong, but…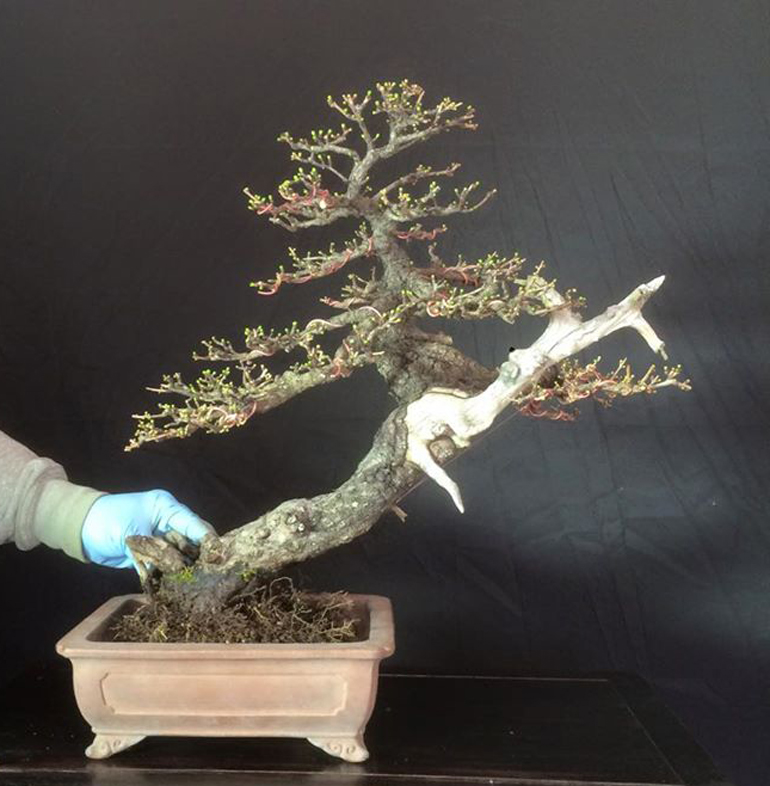 Pot number 2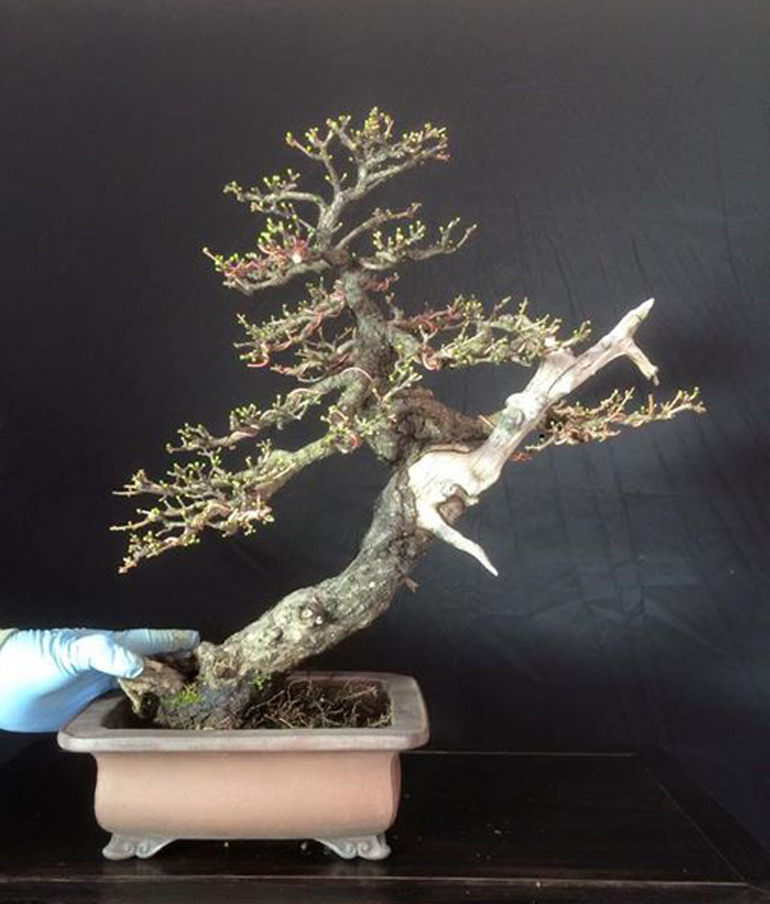 Pot number 3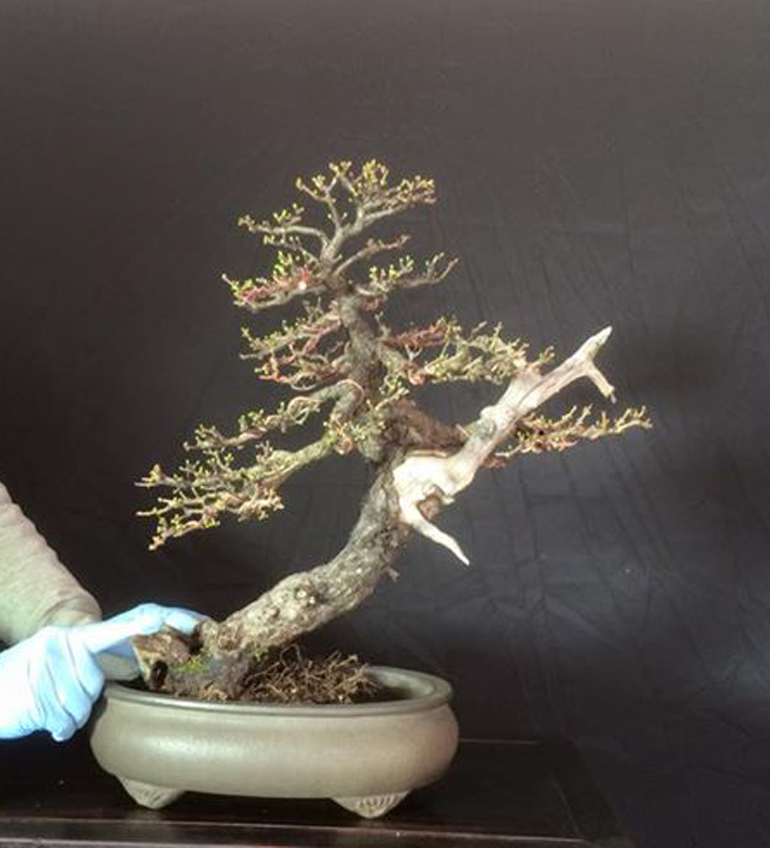 Pot number 4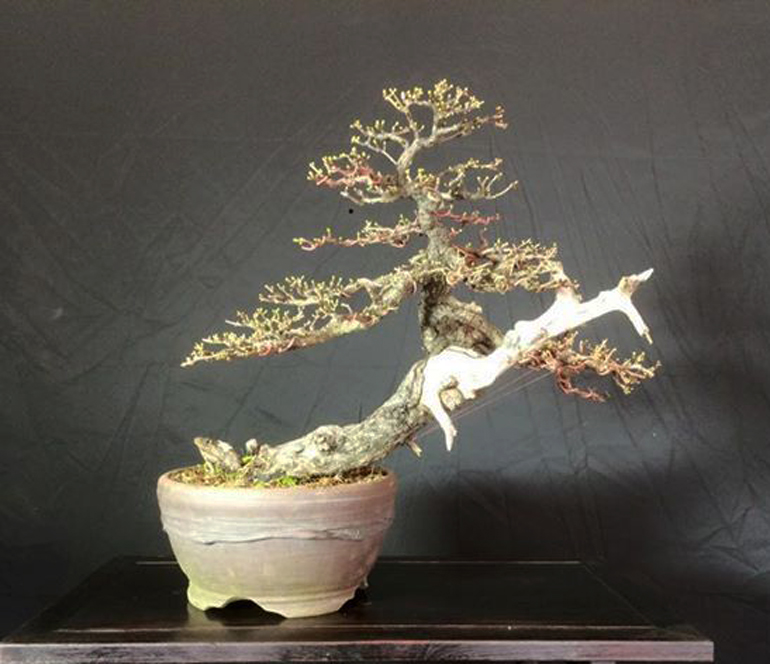 The original pot.