We found this extraordinary clump style Japanese maple on Bonsai Nakayoshi (sorry the link is no longer active). You can imagine that all the smaller trunks started as suckers on the roots of the main tree (you could also imagine that they started from seeds dropped by the main tree; in which case each seed would have its own roots, so that wouldn't qualify as a clump style bonsai).

Staying on our clump style theme from yesterday, I borrowed this one from our archives.  It was titled Multiple Trunks Sharing a Single Root System – Clump Style Bonsai Forests (technically, I don't think you would call a clump style bonsai a forest), and it was posted in August, 2015
Any discussion of multiple trunk bonsai should include clump style (Japanese: Kabudachi or Kabubuki) . Rather than boring you with my take on clumps, here's something that I lifted from ofBONSAI Magazine (the link from 2015 is no longer live – the same goes for most of the links in this post)
"Clump style bonsai should have three or more odd number trunks grown from a single point (this definitive statement about odd number trunks is common, particularly with Japanese artists – here's more on this). The natural equivalent might be a group of trees that have sprouted from a single cone, or a collection of mature suckers springing from the base of a single tree (in both cases they all share the same roots). All branches should grow outwards towards the light and create an overall triangular shape and composite crown…." There's more here (sorry, another dead link)
This illustration is borrowed from the Kabudachi, Kabubuki article in ofBONSAI Magazine.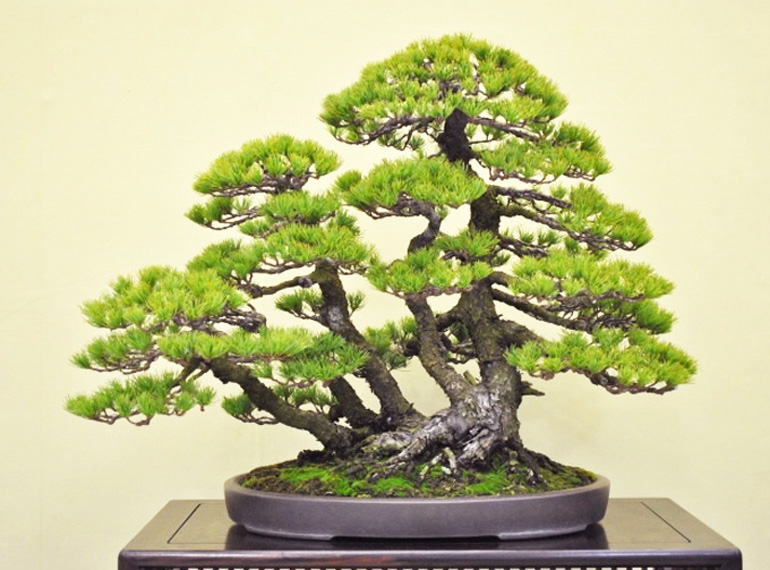 This Japanese white pine is from the 2011 Taikan-ten bonsai exhibition in Japan. It's hard to tell from this angle if all the trunks are sharing a single root-system. It could be a twin-trunk tree and a triple-trunk clump combined. I borrowed the photo from Bonsai Empire.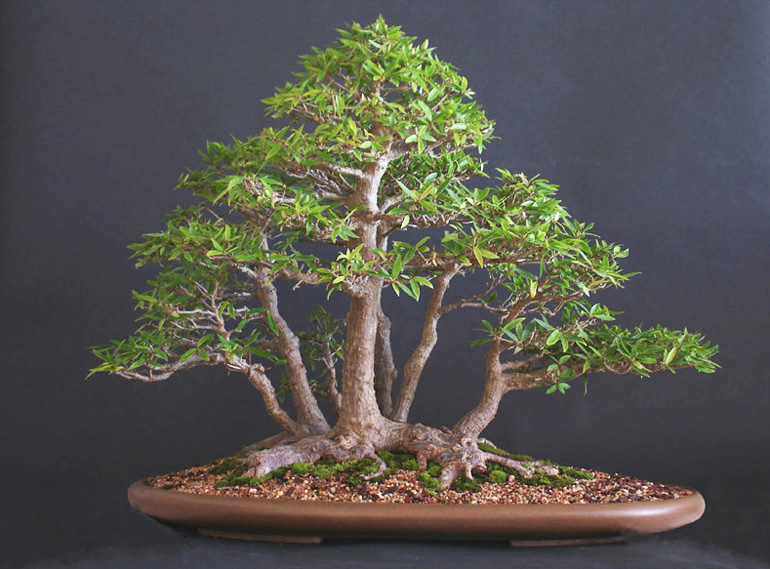 This very sweet clump style Willow leaf ficus is by Ernie Hernandez (this just might be a raft style planting). Aside from the how well the trunks and crown all go together, there's that perfect pot and those well-placed little spots of moss. The photo is from an old Art of Bonsai Project post.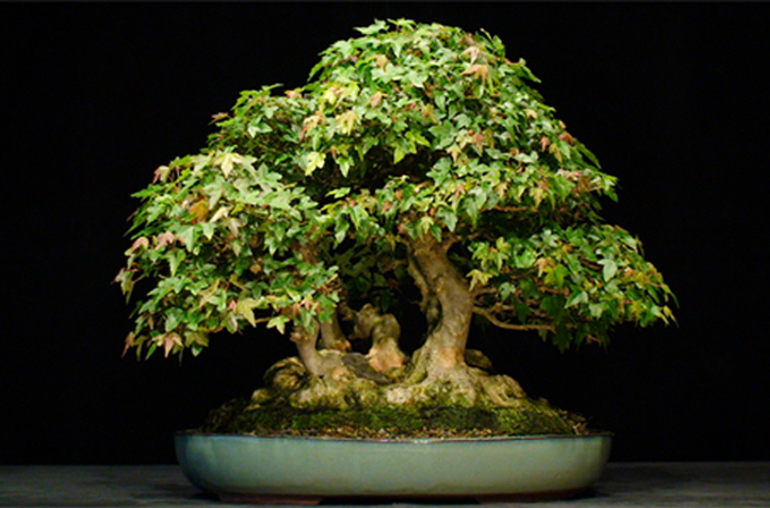 All the exposed roots have grown together to form one nebari on this old Trident maple clump. The photo is from the 2010 Expobonsai Quebec.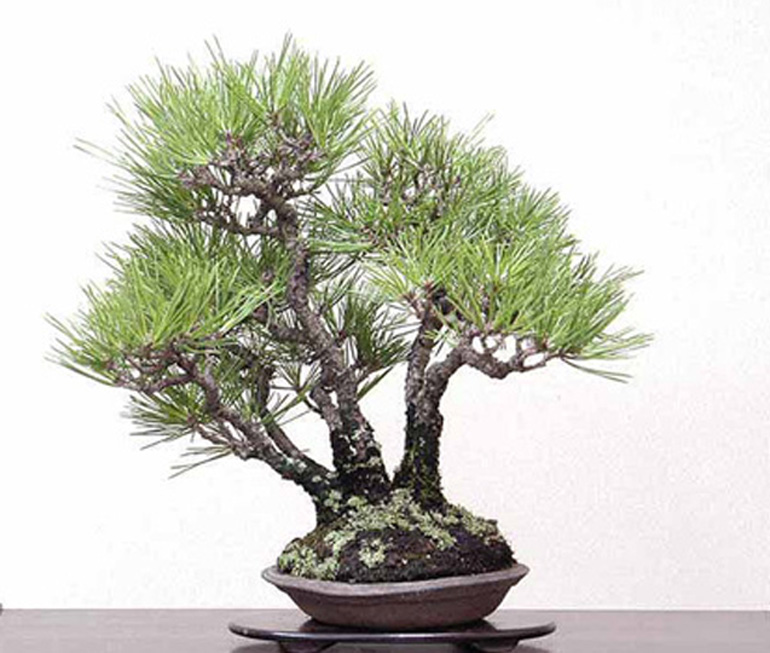 We'd be remiss if we didn't show a Shohin clump. This little pine with its shaggy too-long needles, aged lichen covered trunks and funky almost too-small pot is near perfect in its imperfect naturalness. From Shohin Bonsai World, Nishinomiya branch. For a detailed look at pine bonsai, you might want to take a look at our Masters' Series Pine book.
 Last but not least. Michael Hagedorn's now famous and freshly touched up Mountain Hemlock clump style bonsai (I can't say for sure that all the trunks share the the same roots, but my best guess is they do - you'll have to ask Michael to find out for sure). The photo is from Micheal's Crataegus Bonsai.
 Here's what Michael wrote about it: "And this is how the Mountain Hemlock looks today, in January, 2015, after minor wiring touchup. More and more I'm inspired by what I see in the local mountains, which do not have as severe an environment as the Rockies, but tend to feature moister, calmer forests. In the nearby Cascades and Coast ranges I've been very taken with the relationships of trunks, just visually, and also the communities of trees ecologically, and have sought out trees for bonsai that might communicate this. I tried to present this hemlock as simply as possible—without a pot or visible slab—to highlight those features."