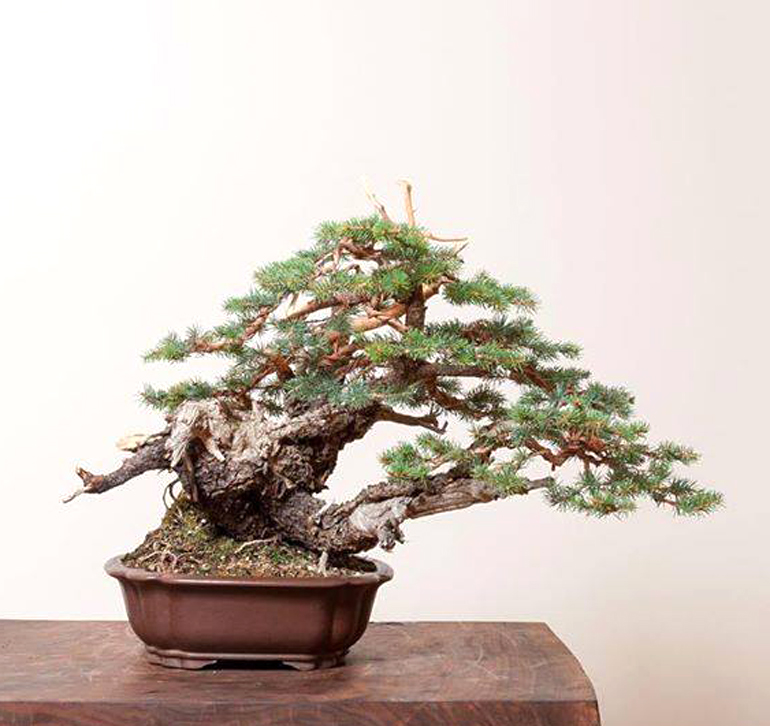 One of several bonsai recently posted by Bonsai Mirai. No varieties were given for any of the trees shown here (on social media*), but we do know that they belong to Ryan Neil. If you'd like to know more about these trees and you have time, you can sort through the Mirai website. Even if you don't find all the ones shown here, you'll see many of the very best American yamadori (collected from the wild) trees. *Bonsai Mirai's fb timeline
Just in case you forgot, this post can serve as another reminder about the rapidly approaching 6th U.S. National Bonsai Exhibition. It's the one bonsai event not to miss, and it only happens once every two years. Your destination is Rochester, NY, and your dates are September 8th and 9th. If you haven't already made your plans, there's no time like now.
Continued below…
The cross country covered wagon full of bonsai is coming soon. Here's a quote from Bonsai Mirai...  "Need trees shipped for the National Show? In the first week of September, the wagon will ride from Portland, OR to Rochester, NY, stopping en route to drop off* goods. Our professionally driven transport system is the safest and most sure way of getting your trees, pots, stands, and soil from point A to B. Please inquire to reserve your spot."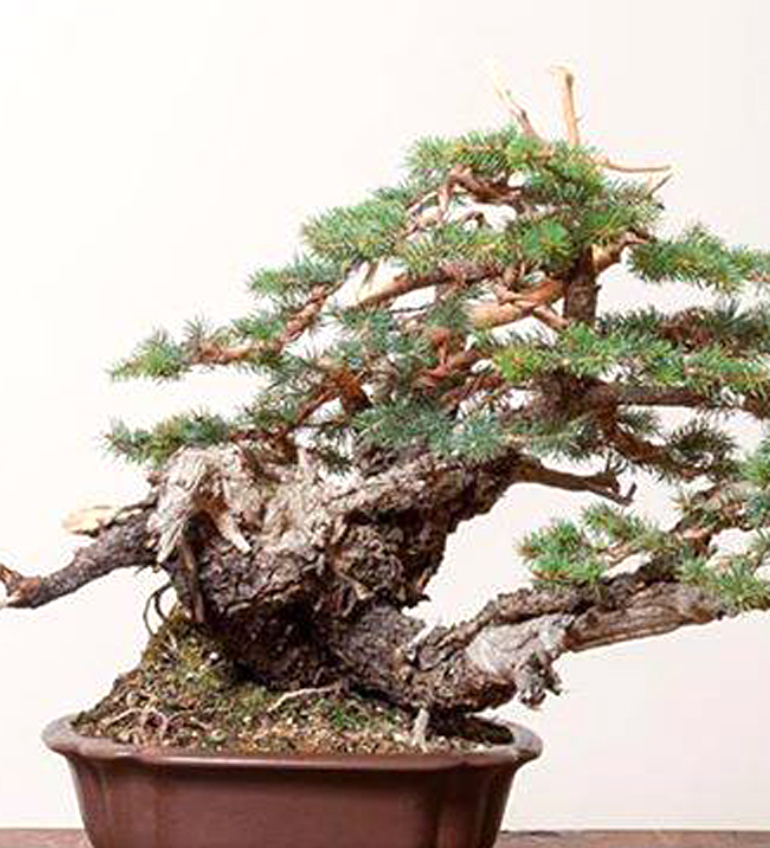 Just in case you want a closer look at the tree above (please pardon the fuzz, it's all my doing)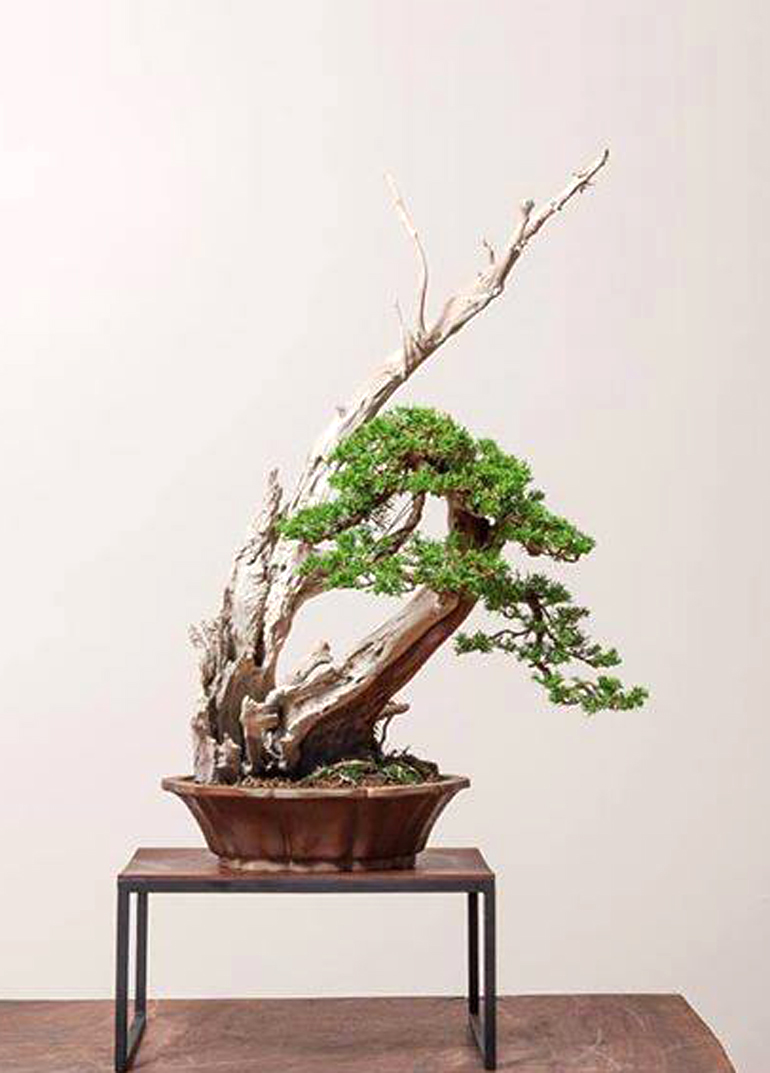 Another Mirai mystery tree that was posted on fb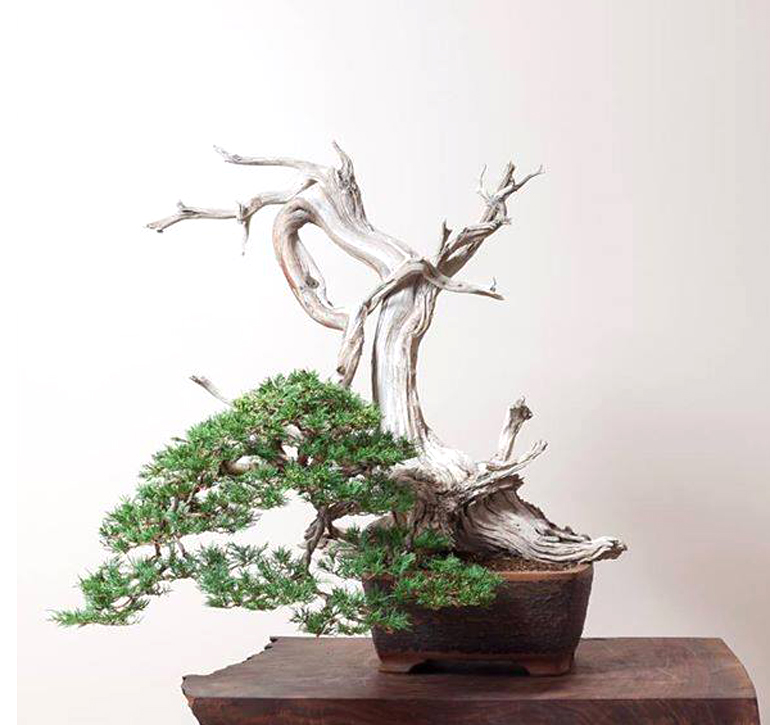 And another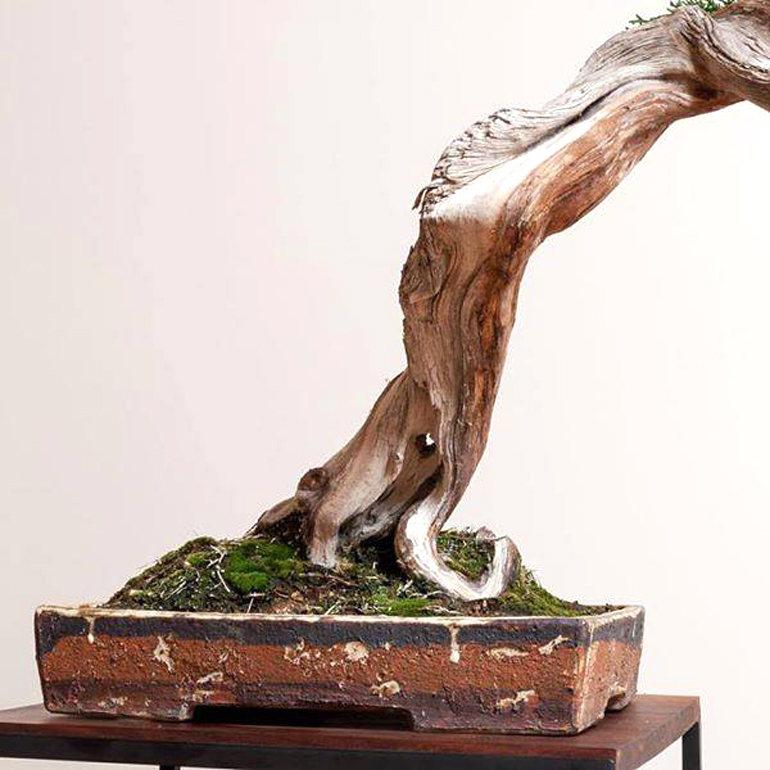 One more.... a great funky old pot!