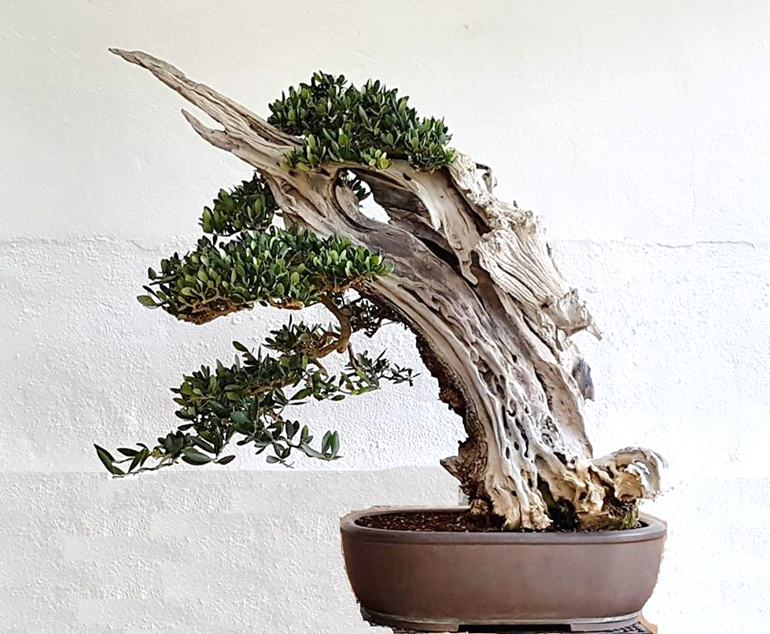 This impressive old Olive must have taken a long time to carve. Assuming that most of the deadwood was carved by human hands (with some power tools' help of course). Either way, it's masterpiece (though there's still the sacrifice shoots on the lowest branch, which will look a lot better when their work is done and they are removed). Speaking of the lowest branch, here's Salvador De Los Reyes' caption with this tree... "Vamos a dar mas fuerza a esa rama de abajo," and here's my translation... "We are going to strengthen the lower branch."
The photos of the three Olives and the Spanish text in this post are borrowed from Salvador De Los Reyes. Here's his introduction to these trees… "Esta mañana he estado revisando y retocando algunos de los acebuches de la colección de Manolo Vargas." And here's the translation (mostly machine this time)… "This morning I have been reviewing and retouching some of the olive trees in the Manolo Vargas collection."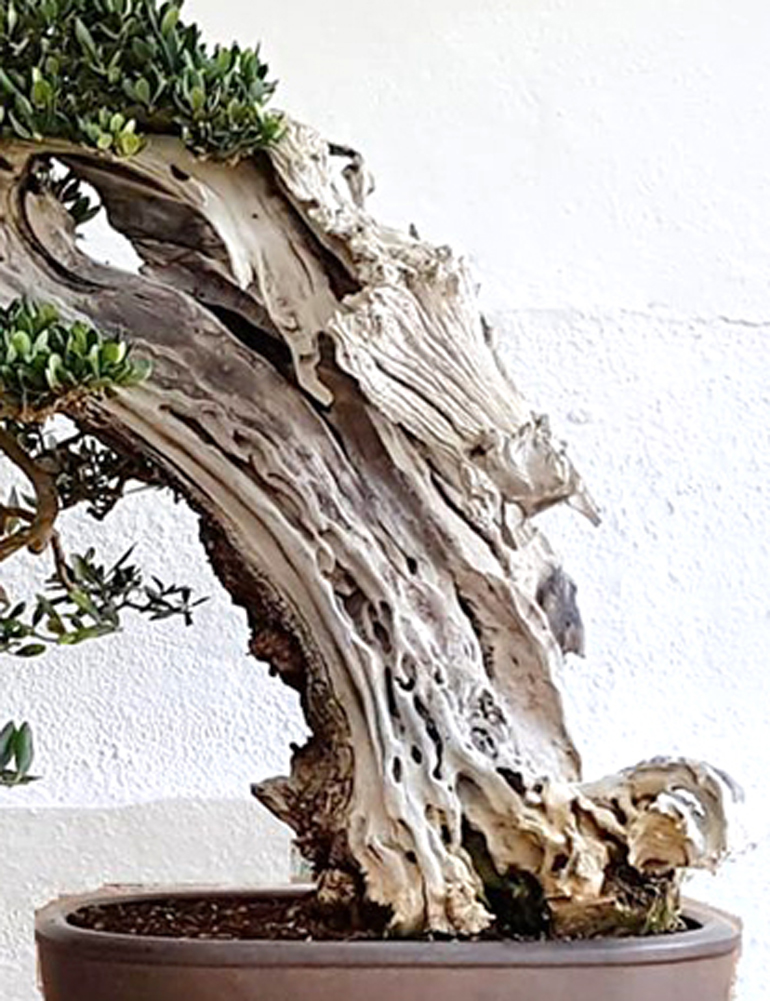 I cropped the photo above for a closer look at the trunk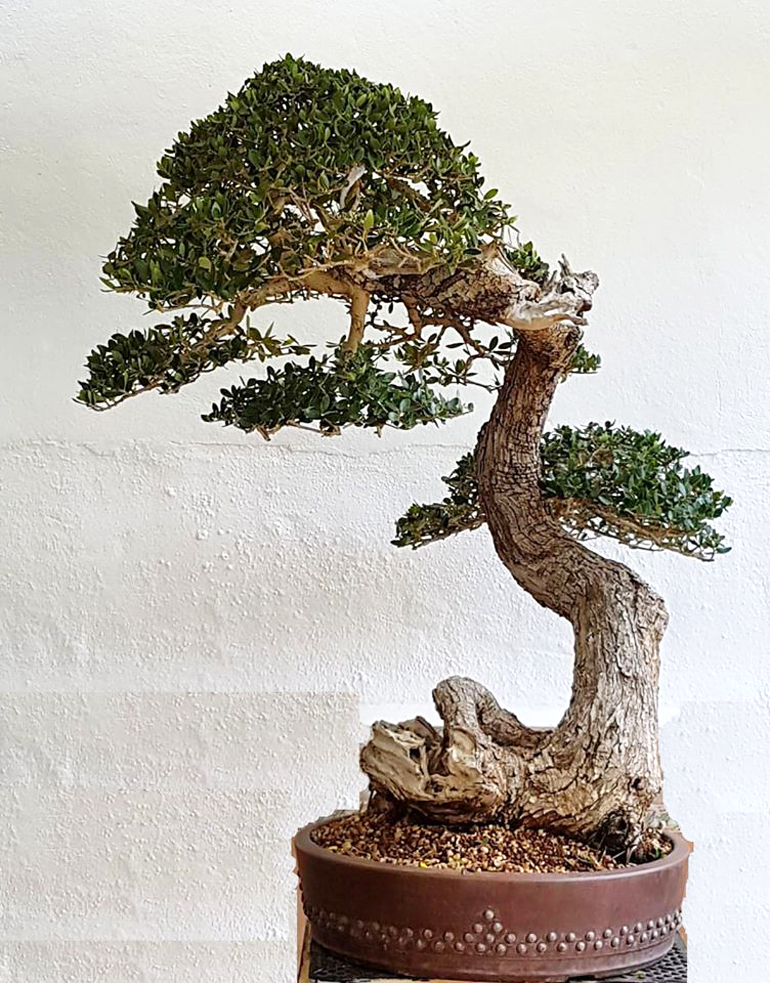 No caption with this, so we don't know what Salvador has in mind. Though you might think that some more carving could work. Perhaps on the pile of roots and lower trunk?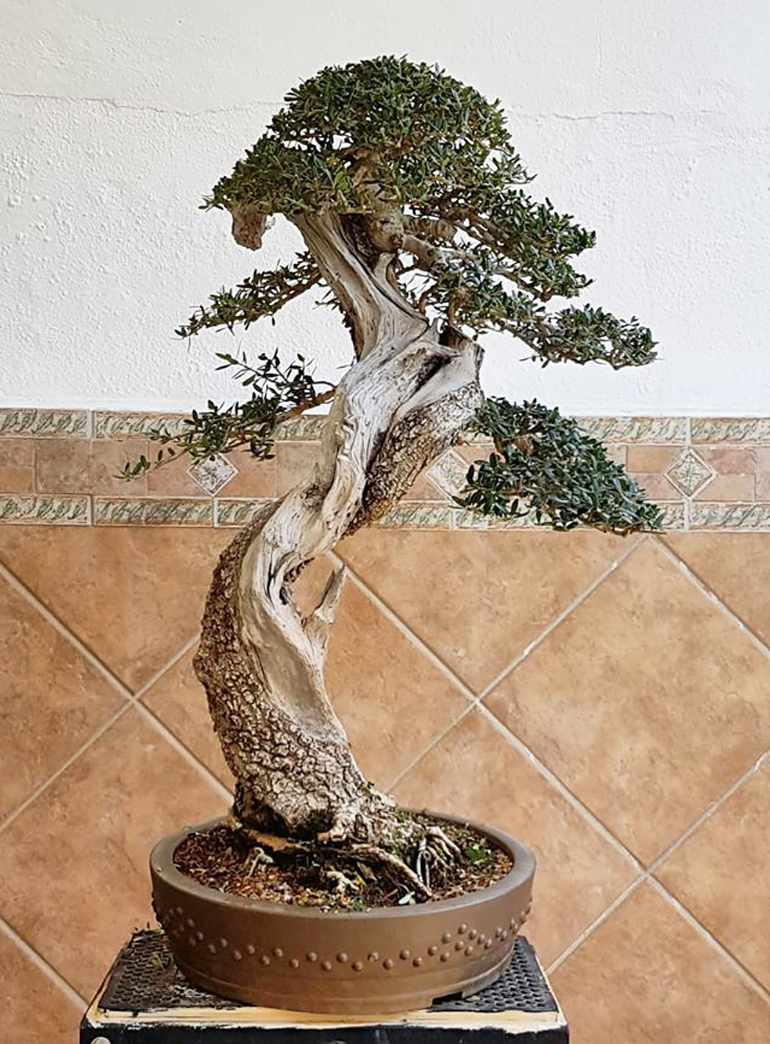 "Nos queda rehacer la mitad del árbol... jejeje literalmente."  Here's the machine and me working together... "We have to redo half the tree... hehehe literally." I'm not sure I get the joke, except maybe mitad is a play on words. Perhaps referring to the middle as well as half?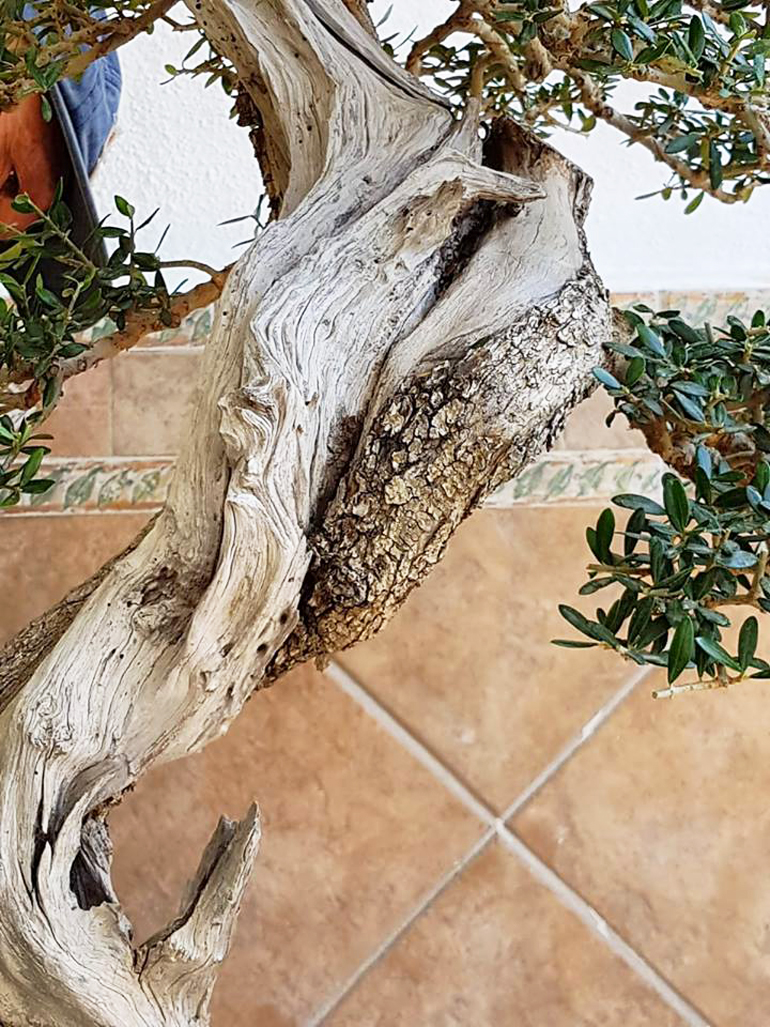 Here's that middle section that needs some work